Tech
Erica Synths' New Modular System Is Designed For Making Industrial Techno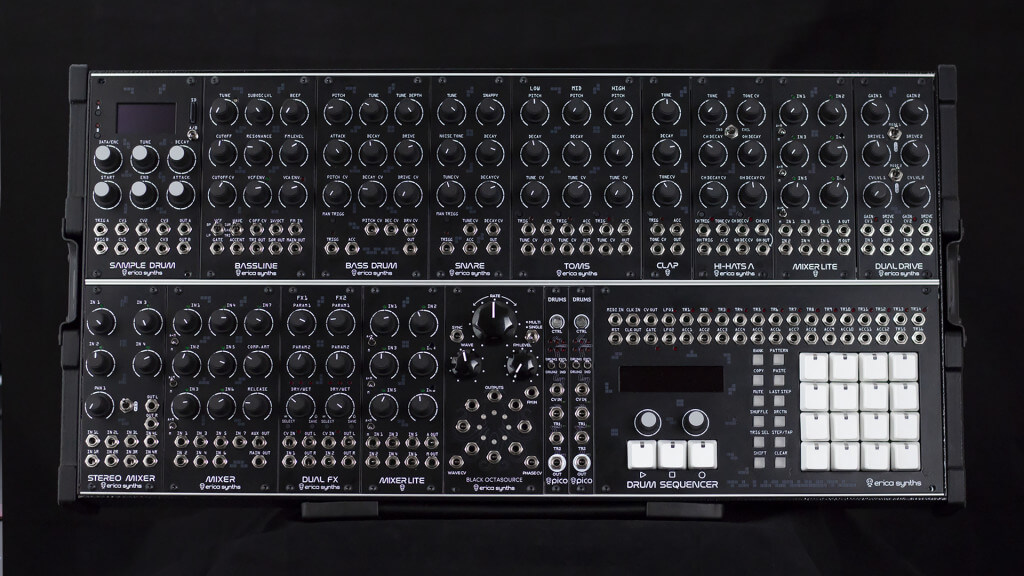 The all-in-one, 15-module system was just revealed.
At this year's giant modular synth expo, Superbooth—which just happened this past weekend in Berlin—Latvian synth manufacturer Erica Synths revealed a new all-in-one system called Techno System. The 15-module setup centers around the company's drum sequencer, but it also has dedicated modules for kicks, snares, toms, claps and hi-hats as well as a set of mono and stereo effects.
Its filter comes from Erica's Acid Box, which is joined by a bassline generator, a transistor-based sub-oscillator and two bucket brigade delay lines. Oh, and we forgot to mention—all of this has been specially designed to help you make banging industrial techno.
Sound cool? No price or release date have been released as of yet, but check it out in action above, and go inside the Erica Synths company with EB.tv below. For more information about Techno System, visit the Erica Synths site here.
Read more: Lady Starlight's modular synth tips and guide to music gear