Feed/News
Eurorack Synths Are Getting Cheaper, But Is That A Good Thing?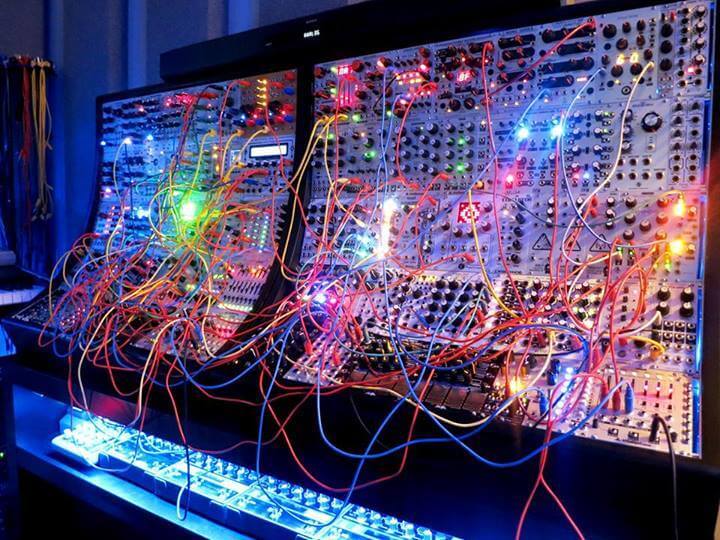 Lower prices could change the entire modular market.

It should come at no surprise that modular synthesizers have been enjoying a full-blown Renaissance. Thanks to an influx of cheaper parts and a vibrant scene of inventive, pioneering manufacturers, more electronic musicians than ever have enjoyed the benefits of a modular system. The increased demand for Eurorack products—and a corresponding growth in supply—has led to up to a 30% reduction in price on many modules.
While lower prices may come as welcome news for many customers, there could be be unintended consequences to Eurorack's expansion. Andreas Schneider—the figure behind Berlin modular store SchneidersLaden and modular expo Superbooth—tackles this issue in a new post on the SchneidersBuero website:
 "Due to the increased demand for Eurorack modules in Europe, even the large retailers for musical instruments are now filling the last corners of their warehouses and buying complete production runs from manufacturers and everything else they can get. Some manufacturers might be happy about this, but the flooding of the market already leads to a significant drop in prices."
Schneider's post goes on to consider how the downward pressure on prices of Eurorack modules may put smaller manufacturers at risk. A community of small, innovative manufacturers has been the lifeblood of the scene since the rise of Eurorack, and the drop in prices may adversely affect innovation and risk-taking. As the post reads:
With prices falling by 30% there will be less manufacturers, less innovation and less room for supportive activities throughout the whole scene. And yes: What you learn from the capitalist paradigm – competition is good and the market regulates the price. While this is somehow true if you are looking for cheap mass-produced products of (often) questionable quality. In Eurorack it means we are losing diversity and the non-competitive culture that has been so significant for almost anyone participating in this market
You can read the full post at the Stromkult website here. Watch our EB.tv feature with the pioneering module manufacturers Verbos Electronics below.
Read more: Watch Blawan, Kangding Ray and more discuss modular's renaissance