Tech
Explore The World's Modular Synth Manufacturers With This Map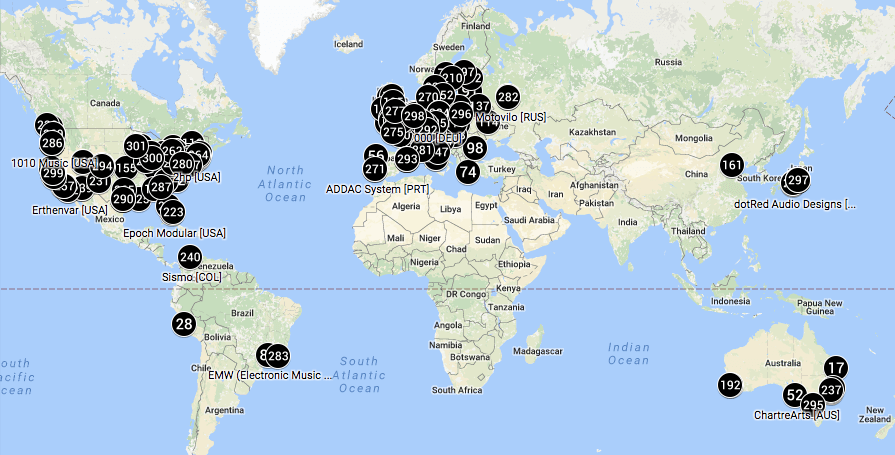 The world of Eurorack is now at your fingertips.
As anyone with one eye on music production will tell you, modular synthesis is no longer as niche as it once was. Since Eurorack's recent emergence into the mainstream, there has been an explosion of manufacturers producing some pretty wild modules. This cool interactive map geolocates all of the companies making cool gear around the world; it'll come in handy before you start constructing your next modular wall.
Navigate through the map here, and then watch our EB.tv Slices feature, Modular Fascination, below.
Read more: Watch a video of a Eurorack module that looks and sounds like an 808