Music
Farbfernseher, One Of Berlin's Best Clubs, Will Close In May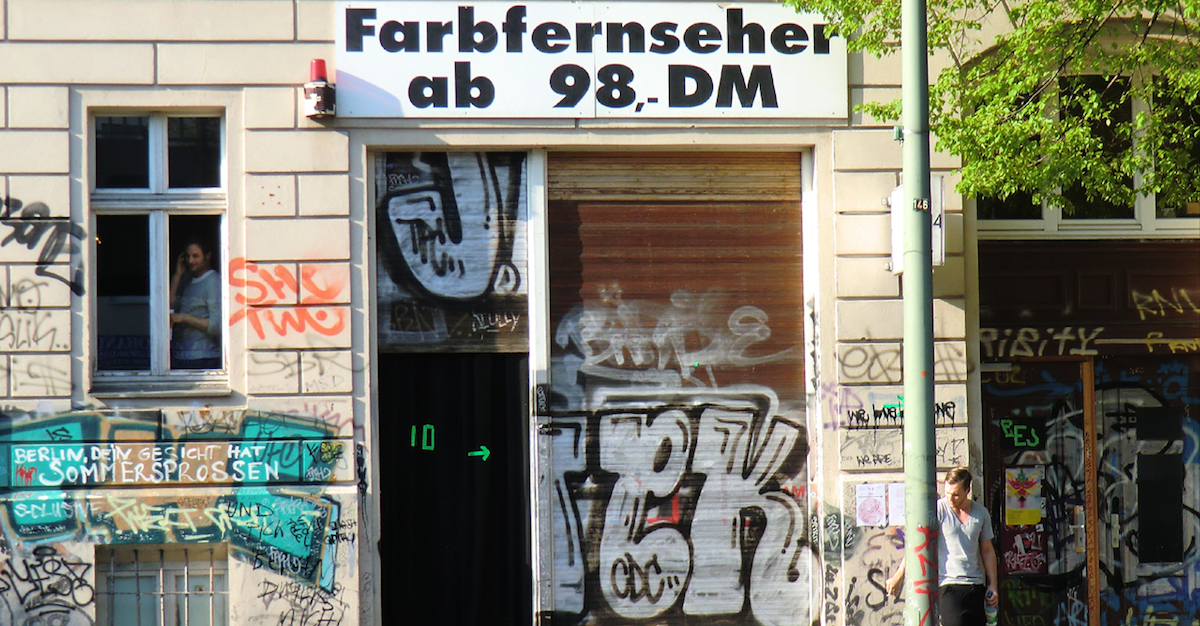 The club cites spiralling rental costs as one of the reasons for closure.
Berlin is set to lose one of its great clubs.
Farbfernseher—the intimate, one-room club housed in an old TV factory in Berlin's Kreuzberg neighborhood—has announced via a Facebook post that it will close at the end of May.
The club has been in operation for 10 years. Citing soaring rent and the need for infrastructural improvements, the club signed off in typically irreverent style:
"Now it's saying goodbye to your favorite club.
We've been with kreuzberg for 10 years, and we've seen a lot of
We were a springboard for Djs without ticket.
We split Mp3 with vinyl and wrote techno with three k.
With us, children were conceived and relationships ended.
But we also have to bend the leg."
Promising to have the "little dance floor running hot again", Farbfernseher has set the termination of broadcasting for end of May. Stay tuned to their program for more details.
Farbfernseher received typically high praise in our 2018 Berlin Club Guide:
"It's a typical choice for weeknight jams that often hosts full-blown dance parties that rival any Friday night. You're equally likely to find melodic techno as breaks or electro at this small, but intimate spot. As smoky as any non-ventilated Berlin club and decorated as such—that's to say, not really—it maintains a clubbing identity that the city has become so famous for across the world."
It will certainly be missed.