Music
Italian Techno Veteran Freddy K Explains The Records He Plays At 4:30 A.M.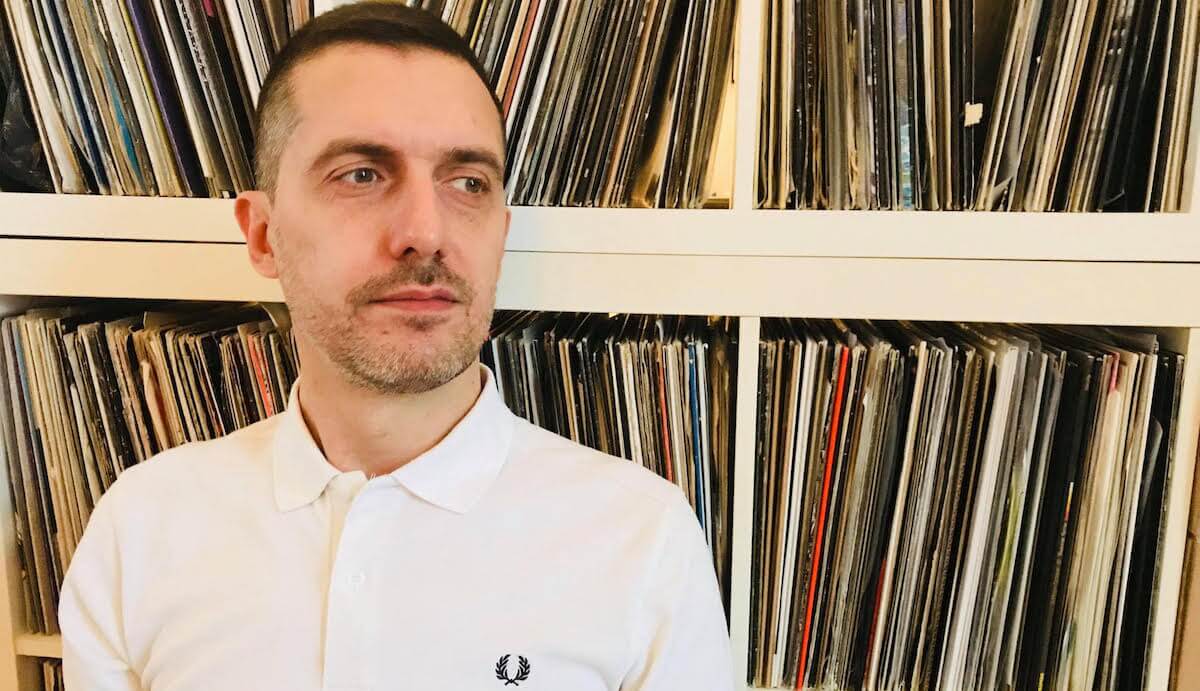 Last year, Freddy K impressed us when he played our Telekom Electronic Beats Clubnight party at Leipzig's famous IfZ club. We weren't particularly surprised by that, however, as we've been dancing to his sets in Berlin—at parties like Homopatik—for a long time. His recent success is the result of a long journey that took him from Rome's early '90s techno scene to the spotlight of the modern European touring circuit. Though he maintains a busy schedule, we managed to catch up with him to talk about how he crafts his mindwarping late-night techno sets.
[Read more: Fiedel explains how he created the latest Bergain mix]
PLACE: La Gravière in Geneva CH
TIME: 4:30 AM
"Every set of mine is a journey that I try to create with my style and my taste but without losing the point of view of the crowd. They're there to dance have fun, they're tripping and whatever, and you're there for them. Together you build the perfect formula. This means that you always have to pay attention to the vibe before starting to play, which is why I always like to get to the club way before my set.
When I start playing, I want to create a certain vibe on the dance floor. I come from the dance floor, and still I'm in love with dancing for hours, so it is not very difficult for me to understand what vibe I want to create on the dance floor because I play what I'd like to hear and dance to in that very moment. At that point, me and the dance floor become one.
When it comes to the vibe that I'm trying to create: I like to go in a direction that I call "hypno/trip,"  where there is always energy but it's easy to roll into a trippy journey. This part of my set never happens in the first hours. Usually it is three-fourths of the way into the set—or perhaps it is safer to say that I come to that point when I feel it.
The sequence of the three tracks presented here are perfect for those moments.  Normally when I'm in my music flux I hardly consider the artists or the label while selecting. In that moment in my head I am in full control. I am telling a story, and the tracks are elements of it."
Skudge, "Hunted (Blue Hour Remix)" (Skudge 2015)
Everything released on Skudge Records has to be listened to. I like the Swedish duo's taste and, of course, their style, which is always classy groovy and has a special touch. I liked this remix immediately when I heard it. It's rolling techno that makes your ass move for sure. Usually I play the tracks faster than the original BPM, or I play how I feel the groove in that moment. In this case, I'm definitely playing SKUDGE008R a minimum plus 3 or 4 BPM on the turntable pitch. Sometimes I cut the low frequency just to maintain the "high state of mind."
At almost two-thirds of the way into the track, or maybe further depending on the vibe, I start to listen to another bassline with a rhythm that fits perfectly with SKUDGE008R. I cut the low frequencies on both records and leave it like this for around a minute. Just when you think AVIAN030 is starting in full effect on the mix—BAMMM I go up again with the low frequencies of SKUDGE008R, of course still maintaining AVIAN030 without low frequencies. After about a minute I slowly close the high, medium and low frequencies and bring up the lows on AVIAN030.
 Rhyw, "Silvan" (Avian 2017)
Avian doesn't totally fit my taste—especially when it comes to DJing, not listening. But I respect the label a lot because it has good taste and a concept behind it. I always listen to its new releases, and this EP is the reason why. This track is the kind of trippy techno that I like a lot. The bassline in it that flows around you can make you lost.
About two-thirds of the way through AVIAN030, I slowly mix in ARCINGSEAS05, which has a long rhythm intro until one dominant sound comes up. At that point, both tracks are mixed to sound like one, so I slowly close the high, medium and low frequencies of the AVIAN030 vinyl and leave in ARCINGSEAS05.
Magna Pia, "Artemisia" (Arcing Seas 2017)
Cassegrain is always interesting and so is their label, Arcing Seas.  I love this entire EP from Magna Pia (one of the Cassegrain guys), and I usually play all three tracks at different moments. This one fits perfectly for the hypno/trippy moment because it hides a kind of groove that comes up slowly but works so well.
After the break I start to mix in AUSGANG003, a powerful techno track with a classic repetitive rhythm. When the two tracks are at the same volume, I start to close the low frequencies on ARCINGSEAS05 and then slowly the medium and high frequencies. You almost can't hear the difference.
Ausgang, "SDX4N" (Ausgang 2016)
Ausgang is one of my favorite techno labels. I don't need to explain too much—you just need to listen to one of the releases, and if you like proper techno you will fall in love. Banging and groovy, this track is perfect to play when you want to get out of the tunnel.
When you're hypnotized and your legs can't stop moving, I bring up the groovy rhythm of CROSSING008. Its classy and energetic rhythm automatically melds with the track before. I play it for a bit, opening and closing the low frequencies of both tracks just to wake the dance floor from tunnel mode.
 Pfirter, "Sut (Thomas Hessler Remix)" (Crossing 2017)
Thomas Hessler made an outstanding remix of this track by Pfirter. It's as repetitive as I love but maintains the groove that makes you move. In my opinion Crossing Records is a label to follow, as in every release there's always one track that I like to play. It could be trippy or more of a tool.
Read more: How Ciel uses new age and trance to make dance floors move