Feed/Music
Hear 5 Essential Records By UK Techno Heavyweight Pearson Sound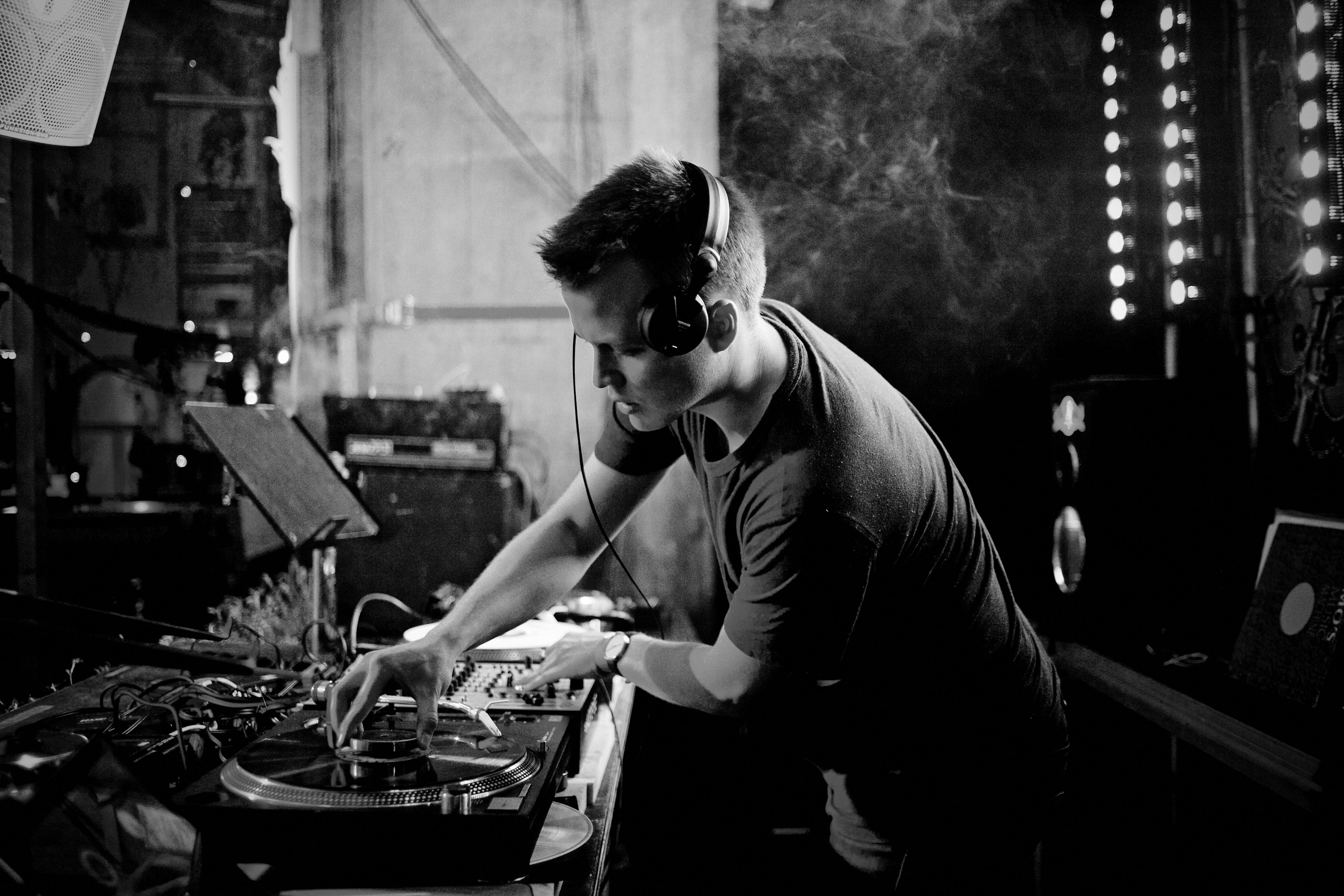 Get to know the producer ahead of our TEB Clubnight this Saturday in Ingolstadt.

A good clubnight should be a full sensory experience. At best, seeing an artist live fills in the gaps that listening to records leaves. The audience and performer's energy—plus the enhanced sound and feel of the music—can turn a night out into an experience that's impossible to replicate.
Our TEB Clubnight series is focused on bringing these experiences to everyone in Germany, and this weekend we'll be partering with Egomachine and taking over Suxul in Ingolstadt to host one of the UK's most exciting producers and selectors: Pearson Sound.
Read more: Ben UFO explains why b2b sets matter.
Pearson Sound sits in a strange nook within the UK club community. While clear influences from jungle, techno and dubstep all come up now and again in the producer's discography, his music skirts any steadfast allegiance to genre; he picks only the essentials from each while creating something entirely his own. The results of his genre-splicing are erratically percussive, vibe-heavy and worthy of listening to on a proper sound system—or at least something that can handle a wide frequency range.
As a founding member of Hessle Audio—alongside Ben UFO and Pangaea—Pearson Sound is in charge of curating records that sit within a similar space as his own music: an indefinable vibe that feels like club music gone just slightly wrong. Leftfield, complex but always heavy on groove, Hessle Audio's releases have an unmistakable identity and originality that has garnered them a strong cult following in the dance music community.
If you're still not convinced, give our guide to Pearson Sound's essential tracks a listen below. We bet we'll see you on Saturday. RSVP to the party here!
Pearson Sound, "XLB" (Pearson Sound 2016)
One of 2016's definitive underground anthems, "XLB" took over dance floors around the world for the second half of the year. Pearson Sound is in full form here, with his clean, polyrhythmic drum patterns fluttering above a heavy, sweeping sub bass. What really makes this track special, however, is its cascading synth lines and wet textures, which likely connect the tune to the Chinese soup dumpling it takes its name and cover art from. While it sounds great in headphones or at home, this track deserves to be heard mid-set on a proper sound system.
Pearson Sound, "Thaw Cycle" (Pearson Sound 2015)
Much of Pearson Sound's production prowess comes from his ability to design the perfect sounds to match the melodic texture of each track. At times the elements he uses sound disparate, but for some reason, they always work. In "Thaw Cycle", his usually clean and dense drums are stripped back and distorted, and the producer's enveloping sub bass is reduced to a gentle thump, leaving enough space for a single, deeply hypnotic melody to shine through the cracks. In one of the producer's most beautifully melancholic moments, the piano line slips in between the drums before lowering into the bass and fizzling out, leaving you with only cold, swung beats.
Pearson Sound, "Blanked" (Hessle Audio 2010)
Mixing tribal toms and a single-note, grime-inflected bassline, "Blanked" turns a meditative and percussive bass cut into a belter of a track with a restrained breakdown. Woozy synth melodies sweep in followed by a barely-there vocal sample as the track builds to an emotional high that dissolves into washes of warm ambience.
Pearson Sound, "Untitled" (Pearson Sound 2012)
This track shows Pearson Sound's knack for infectious percussive lines. Here, his complex drum programming feels effortless, and every element in the song—even the pitch-shifted vocal chops—is utilized rhythmically. As the track's layers unfold, the tension builds before a massive drop. The moment is so well-crafted that it's no wonder this record has been rinsed repeatedly since its release.
Ramadanman, "Work Them" (Swamp 81 2010)
A standout track from his earlier, more dub- and break-influenced alias, "Work Them" shows the prodigious producer's level of experimentation and control from early on in his career. After establishing a drum machine beat, he quickly flips the groove by layering in samples and sub-bass stabs—not to mention a sweet guiro-esque sound—before slamming in breakbeats and vocal chops that would sound at home on a jungle or ghettotech record. Ramadanman tracks show Pearson Sound at his most energetic and exploratory.