Music
Hear A Rare Reissue Of Obscure Japanese Avant-Garde Electronics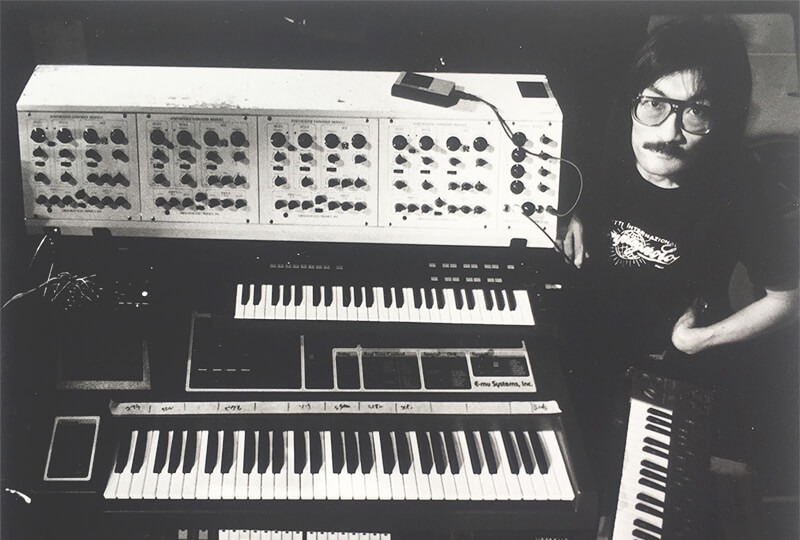 Only 1000 copies of Jun Fukamachi's Nicole (86 Spring And Summer Collection) were originally pressed for a 1986 fashion show.
With this year's stunning reissue of Midori Takada's Through The Looking Glass and a host of other recently unearthed ambient masterpieces, some of Japan's most intricate, awe-inspiring, and super-expensive records have finally become available to enjoy again. Now, another absolutely essential piece in Japan's esteemed electronic music puzzle has become available to own and cherish.
Thanks to WRWTFWW Records, Jun Fukamachi's stunning Nicole (86 Spring And Summer Collection) will be made available to a general audience for the first time ever. The record was originally released in 1986 in collaboration with the fashion brand Nicole. The initial 1000-run edition was given away exclusively to participants and attendees of that year's Spring And Summer Collection show. The album is a brilliant example of mastery in electronic music production and performance. Fukamachi wrote, recorded and played every instrument entirely by himself, and each composition features a kaleidoscope of different instrumentation, textures and complex rhythmic phrasing. The reissue is set to drop October 27 and includes wonderful liner notes by acclaimed Japanese music writer Masaharu Yoshioka.
To hear "Breathing New Life" and pre-order a copy head here. Below, watch a fascinating documentary on the making of another classic Japanese cinematic record, Yamashiro Shoji's soundtrack to Akira.
Read more: The 'Akira' soundtrack will finally be released on vinyl