Feed/Music
Hear Borusiade Mix Dark Disco, Minimal Wave And EBM In This Gloomy New Mix For Oramics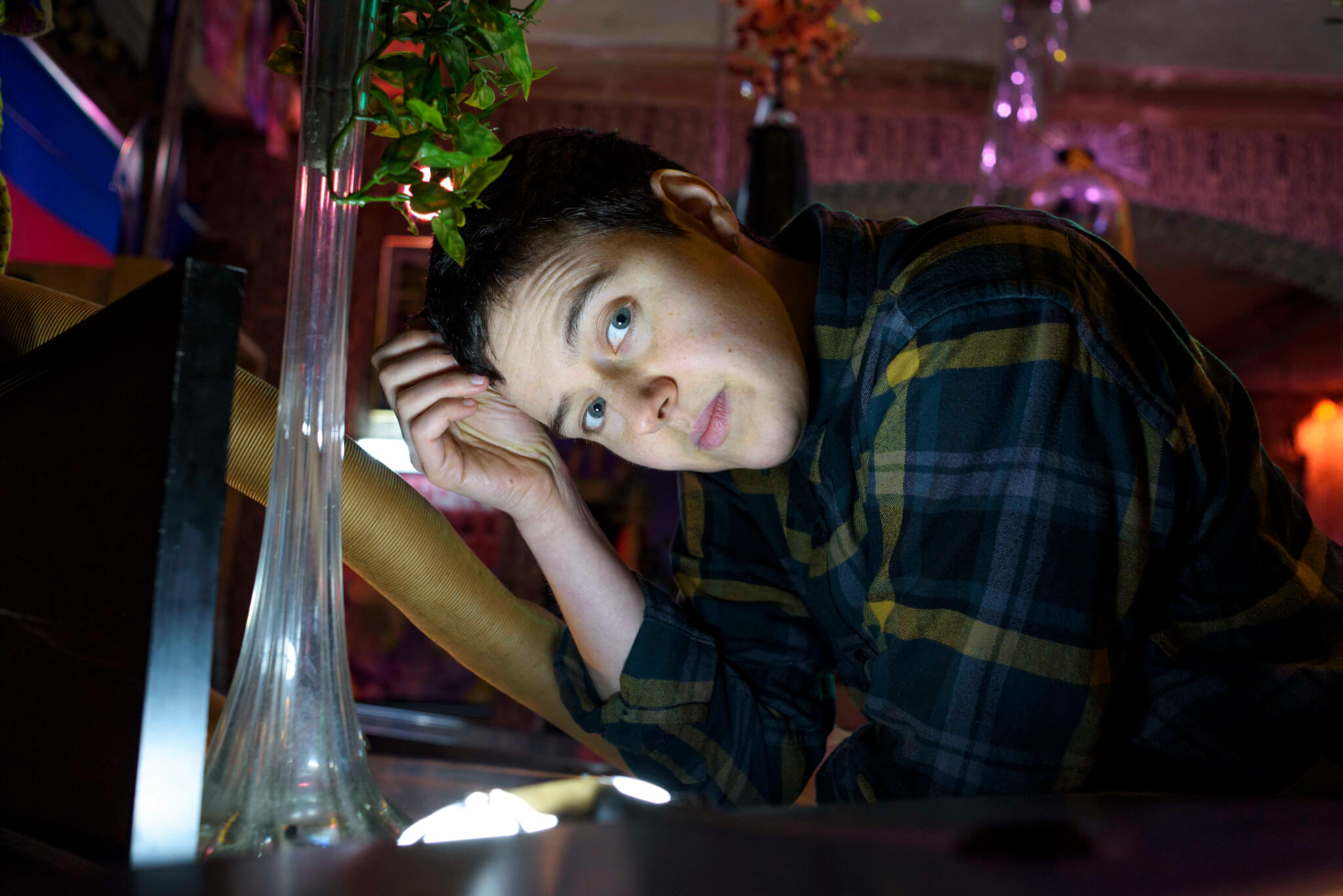 The Romanian DJ's 2018 is only getting better.
A couple of weeks ago, we tipped you off to one of the most exciting podcast series on the internet, Oramics. The Poland-based platform aims "to empower women & non-binary [artists] in the electronic music scene," and its mix series has quickly amassed some of the most exciting artists bubbling up from the underground in the process.
The newest edition in the series comes from a tried and true Electronic Beats favorite: Borusiade. The Romanian-born producer's LP for Cómeme, A Body, has been one of the standout releases from 2018, fusing a penchant for dark disco energy, new wave experimentalism and industrial hues to incredible effect. She also just came out with an equally mesmerizing EP on the Ostgut Ton sublabel, Unterton, earlier this year.
Borusiade's Oramics mix continues to mine this fertile connection between EBM, wave and disco, but also throws in traces of acid and harder house. Over the course of 55 minutes, brittle and metallic drums cycle around kooky melodies, while deep and mournful synth pads create a distinctly sombre mood for the listener. Perfect for both a heaving dance floor and an introverted home listen, the mix showcases Borusiade's DJ skills at their very best.
Listen to the mix in full above. Find all the Oramics mixes over at the website here.
Read more: Hear a brilliant new EBM-fueled techno cut from Borusiade on Unterton
Photo by Elizabeth Claire Herring