Feed/Music
Hear The House Sound Of Berlin's Buttons Party With This Mix By Resident Jacob Meehan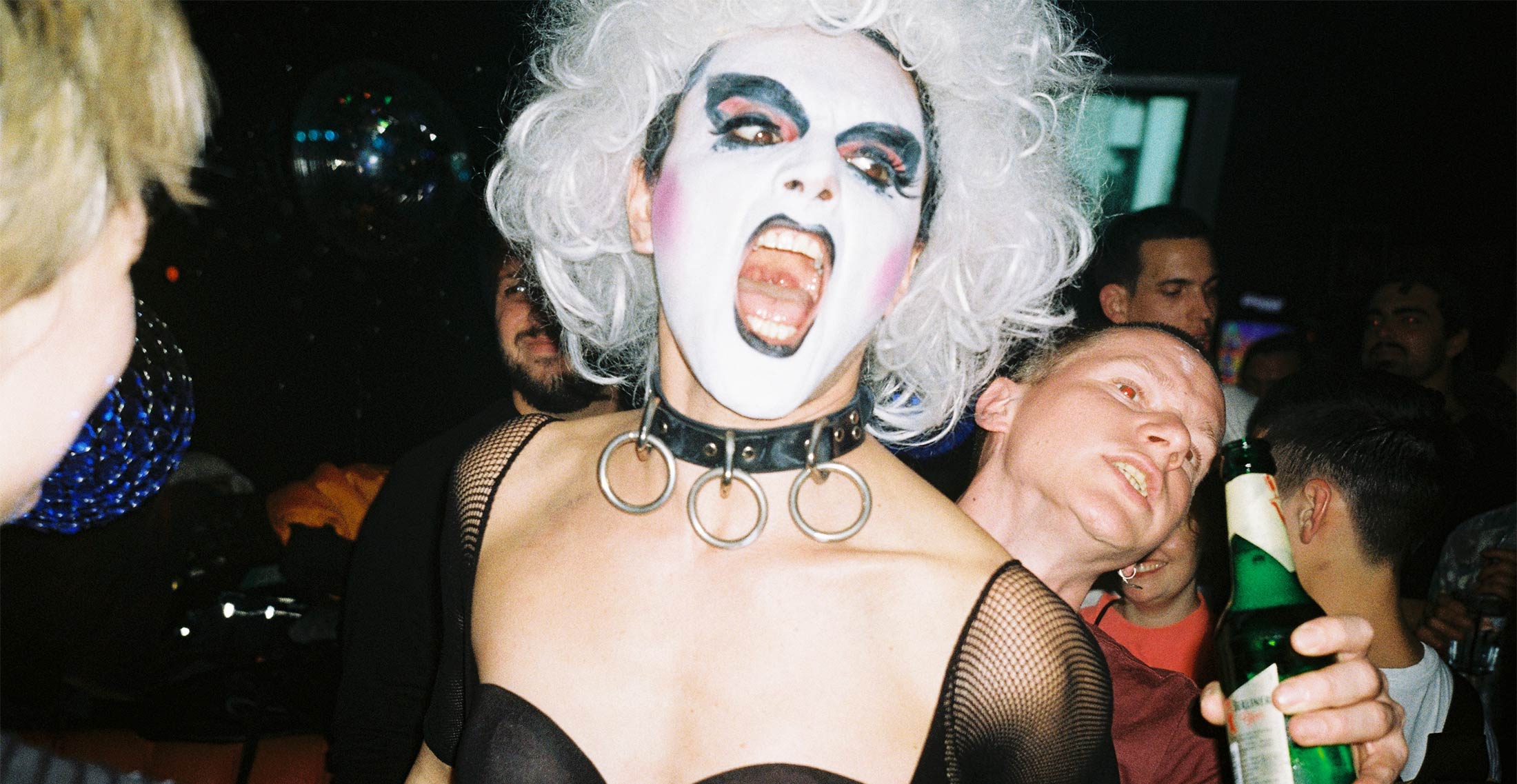 The mix was recorded for a recent show of Tim Sweeney's Beats In Space radio in New York.
In a year defined by its diversity, one of the few musical constants for us in 2018 was the quality of Buttons at ://about blank. Month after month, the wild and colorful party blew our minds with its expansive musical offerings as well as its obtuse themes and decor. We were so impressed, in fact, that we ended up publishing an extensive feature on the party's unquestionable uniqueness within the wider Berlin club scene.
One of the key figures pushing the party's penchant for house music's queer roots (for more on this, get up to speed with our 15 track primer here) is Buttons resident Jacob Meehan. Writer Nat Marcus described a previous set of Meehan's as "Ranging from queeny anthems to acid, breakbeat, and '90s rave, the floor was at once a garden, a carnival and a theater enacting this cross-country, cross-genre dialogue transpiring in dance music over the past 40 years."
It's a depiction that remains just as apt for Meehan's effort for the Beats in Space radio show above. Ranging from warm, mournful ambience to smoked out hip-hop, before moving into big room house cuts and beyond, Meehan's mix is a masterclass in selection and arrangement. Listen to it in full above, and try not to be convinced that Buttons is one of the best nights in Berlin.