Feed/Music
Hear The House Sound Of Panorama Bar With This New Mix By Longtime Resident nd_baumecker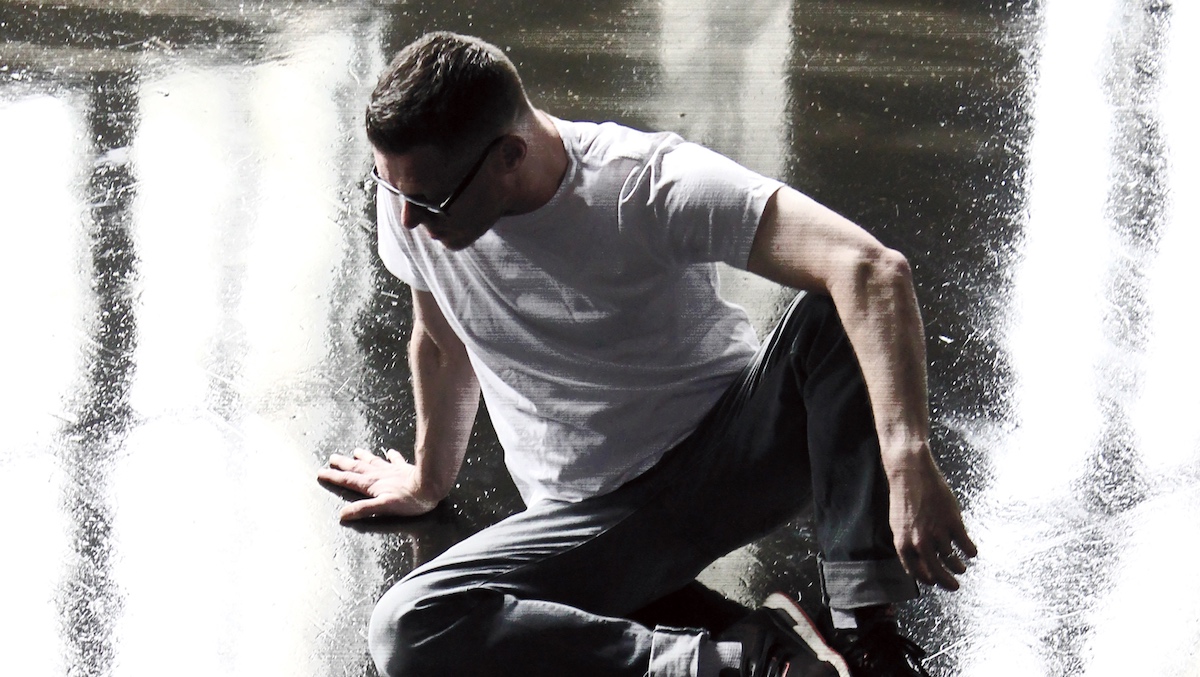 The vinyl-only mix is the perfect way to ring in the new year.
In the early hours of Tuesday morning — that is, new year's day — Berghain will open up its exclusive doors for one of the most mouth-watering events on the yearly club calendar: Silvester Klubnacht. Gracing the Panorama floor this year, as he has many times before, is club mainstay nd_baumecker. The longtime Berghain resident may sometimes seem to fly a bit under the radar in comparison to the club's other residents, but the producer's expansive taste and versatility has made him a consistent favorite with dancers in the know.
To get a feeling for what's in store when nd_baumecker steps up for Silvester, we recommend checking out his recent contribution to the long-running Panorama Bar series on Ostgut Ton. Now in its seventh volume, the series sees the many sounds of the famous club explored by its most famous proponents.
Baumecker's effort focuses on the deep, melodic and dubby elements of Panorama bar. Proving that one can keep dancefloors moving without needing to sacrifice warmth and musicality, the mix is notable for its colorful sound palette, rolling percussion and psychedelic, absorbing textures. In other words, it's exactly what you're after for those bleary-eyed moments as light begins to break on the new year. Listen to it in full above and check the tracklist below.
Tracklist:
1. Mystical Institute | Sea Believer [00:00]
2. Keith Worthy | Guilty Pleasures ($ Of N.C. Mix) [04:10]
3. Greenspan and Taraval | Follow The Moonlight [07:01]
4. Duplex | Isolator [10:08]
5. Cabaret Voltaire | Easy Life (Jive Turkey Mix) [14:51]
6. Dolo Percussion | Dolo 9 [18:45]
7. Anthony Naples | The Vision (Mix NY) [20:15]
8. QY | American [24:13]
9. Jinjé | Big Skies [28:02]
10. Saint Etienne | Stoned To Say The Least (Beta) [33:05]
11. Barker & Baumecker | Nie Wieder [37:18]
12. FaltyDL | Paradox Garage Part 1 (With Your Love) [39:40]
13. Röyksopp | Sombre Detune [42:29]
14. Œil Cube | Lost Flute [46:06]
15. Ajukaja | Stranger [50:40]
16. Pulsinger & Irl | State 606 [56:12]
17. Duke Slammer | Coastal Decay (Pan Solo Remix) [1:00:33]
18. Route 8 | From The Valley [1:04:25]
19. Dave Aju | Wayahed [1:09:33]
20. Chaos In The CBD | Educate The Heart [1:13:09]
21. Ross From Friends | High Energy [1:18:55]
22. D. Tiffany | Something About You [1:21:04]
23. Zombie Zombie | Hyperespace (I:Cube Vampire Tango 87 Remix) [1:26:11]
24. Peverelist | Under Clearing Skies [1:28:47]
25. Barker & Baumecker | Strung [1:31:33]
26. School Of Seven Bells | Low Times (Lafaye's Brain Mix) [1:38:55]
27. Gen Ludd | Bloods Avalanche [1:44:30]
28. Pépe | Motorforce [1:49:11]
29. E Myers | Hate [1:54:17]