Culture
Help Fund Vilnius's First DIY Center For Music, Art And Culture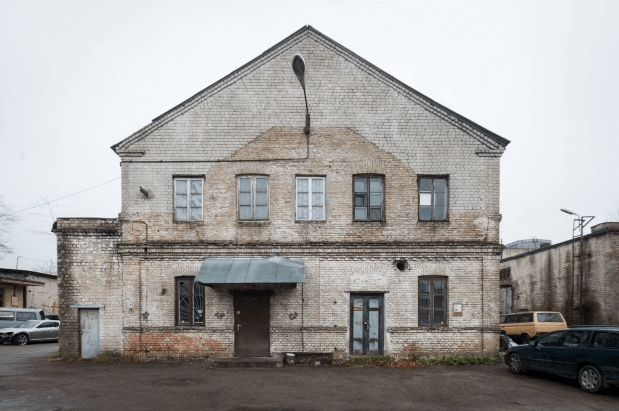 The independent community space will be the first of its kind in Lithuania.
It's increasingly difficult to find organizations within the music industry that stick to their conceptual and ideological guns. In a time where sponsorships and commercial influences are needed to even break even, once-passionate musical entities usually find themselves—understandably—making compromises to avoid the dissolution of their ideas altogether. Those who won't compromise are rare, but their unique and relentless pursuit of their cultural ideals warrants support.
The event collective Empty Brain Results is a group of friends who have been organizing shows in Lithuania for the last eight years. Central to their mission is a passion for alternative music, which the group states as music of "any genre or style that is created outside the mainstream industry or public grant system." Believing purely in experimentation and the creative process, Empty Brain Results want to foster independent creation, helping people discover "new artistic qualities" leading to the evolution of culture.
So far, these efforts have manifested in a collection of one-off shows and outdoor festivals in Vilnius, like the yearly Braille Satellite or the across-the-board successful DT Camp festival (which we featured last year). Now the group, after popping up in different spaces for the better part of a decade, want to take the plunge and open up their own permanent music and "vibrant cultural center." The space, which would be the first of its kind in Lithuania—and the Baltics overall—will include a café and canteen, concert hall, recording studio, radio, gallery space, projection room and residency, so artists can live, collaborate, record and perform all within one sprawling space.
Empty Brain Results has run with strict non-profit principles since its inception, and the importance of independence from any corporate sponsorship or influence is central to the group's vision of artistic freedom. So far they've compiled half of the financing for the community center from personal savings, but they're dependent on external support to finish and open the space to the community. In their words, "Your donations will ensure that we remain completely autonomous, focusing on doing what we do best, so that this subculture of music will continue to evolve and flourish in Vilnius."
Watch their promo video below and support them here.
Read more: A look into Lithuania's vibrant electronic music scene