Music
IK Multimedia's New Portable Drum Machine Gives You Analog "Oomph" Whenever You Need It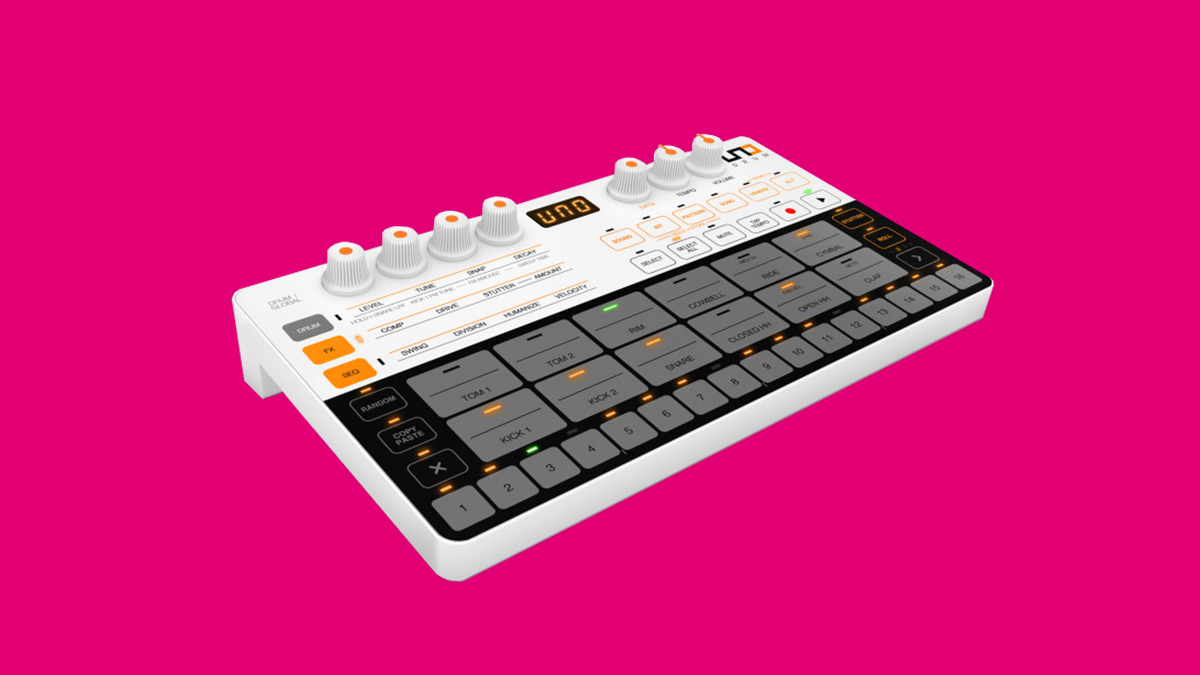 The affordable box is a perfect companion for travelling dance music producers.
Roland's TR-808 and TR-909 analog drum machines sound good, but you can't easily take them on the road with you. Fortunately, technology has progressed a long ways since the '80s.
Italian music hardware/software company IK Multimedia has announced a new drum machine that's set to pack some serious analog punch in an incredibly portable package.
The UNO Drum is a new collaborative design made with boutique Italian company Soundmachines. A combination of analog circuity and a PCM sample bank with 54 sounds in total, the UNO drum boasts a 64-step sequencer, with proper automated recording as well as velocity mapping for sound and effects modulation
And retailing for only $249 and capable of running on 4AA batteries, it's the kind of analog oomph that won't break your back or your bank account.
For more technical specs and to pre-order in anticipation for the June release, head to the IK Multimedia site here.