Culture
Learn The History Of Psychedelic Light Shows With These Videos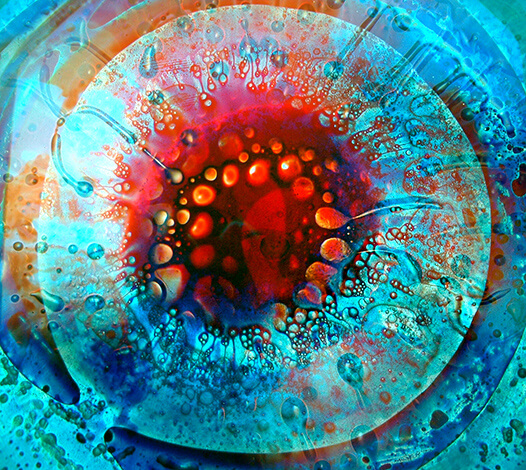 Cool and trippy in the best way possible.
Everyone knows that music became unhinged in the '60s: Psych music was on the rise and the West Coast avant-garde were bending Buchla modulars in crazy directions
But the '60s were also a central moment for the visual arts. In fact, with the boom in psychedelia (and psychedelics), many video and lighting artists were given the freedom to experiment with new techniques that would become the visual backdrop for much of the era's music. Experimenting with loops of illuminated liquid—plus clever use of montage and superimposition— artists like Mark Boyle, Joan Hills and Oskar Fischinger pioneered a unique aesthetic that's come to define how we see the decade itself.
Thanks to a website curated by the Liquid Light Lab, you can now discover amazing video footage, images and documentation from this era. "A Brief History Of Analog Light Shows" has everything from the equipment used to interviews with the leading artists of the decade. Plus, it has all the mind-melting, drooping blobs of color and shape needed to send you into a major retro psychedelic reverie. Check out the site here. Watch some of our favorite videos below.
https://www.youtube.com/watch?v=they7m6YePo
Read more: Enter the tripped-out world of modular video synthesis