Culture
Learn Wisdom From Jeff Mills, Donato Dozzy, Suzanne Ciani And More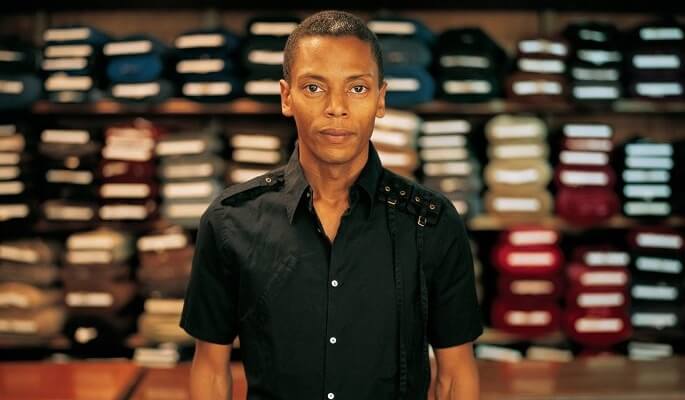 Interviews for those who like music for the brain as well as the ears.
Over the years, Telekom Electronic Beats has made a name for itself as a publication that puts artists first. We've always believed that the most imaginative, powerful and downright weird insights into artists' minds comes from their interactions with other creatives, and we like to follow them as they engage with artists' work they admire or have been influenced by. Watching two innovators interact is where the magic of music journalism lies.
Today we put a spotlight on some of the creative thinkers in music, philosophy, visual art and literature who have made a career out of pushing boundaries and moving beyond established norms. Naturally, their brilliance made for some fascinating conversations. Here are five of our favorites.
Techno Deity Jeff Mills Meets Art Luminary Ólafur Elíasson
Jeff Mills has dedicated his career in music to constructing techno and electronic music that tries to capture the thrill of the celestial outer realms. Who better for him to speak to, then, than Danish-Icelandic artist Ólafur Elíasson, whose mammoth, psychedelic light-based works have been exhibited everywhere from the Tate Modern to the harbor of Manhattan? In this article they speak about everything from the properties of light to that of the cosmos.
Lee Gamble Gets Deep With Philosopher Robin Mackay
As a musician who broke through in large part due to a slew of brilliant releases exploring the darker, hypnogogic fringes of '90s rave culture, no musician is better placed to discuss futurism and esoteric accelerationist culture than Lee Gamble. In his discussion with philosopher and publisher Robin Mackay, Gamble discusses the ghosts of dead stars, Memphis rap, Afrofuturism and the atomic make-up of the solar system.
Donato Dozzy Speaks To Synth Pioneer Suzanne Ciani
It doesn't get more perfect than this: Suzanne Ciani, one of the undoubted masters of the Buchla modular synthesizer, sat down with techno's most innovative and pioneering force, Donato Dozzy. As you can read in the interview, Dozzy's knowledge of electronic musical history is immense, and he can definitely be a tech nerd if he wants to be. An ideal match, then, for a figure who helped popularize synthesis many decades ago. Read on to hear personal anecdotes and insights from two of electronic music's towering figures.
Fatima Al Qadiri In Conversation With Kenneth Goldsmith
When one of electronic music's most rawly creative and uncategorizable stars meets MoMA's first Poet Laureate and the founder of the internet's undoubted gold mine of concrete poetry, UbuWeb, you know things are going to get cerebral and weird pretty quickly. You'll be happy to know that it did. This is a must-read for those who like their music discussions with a theoretical tinge.
Ben Frost Speaks To Richard Mosse
Friends and collaborators on projects that have taken them from the depths of the Congo to the Irish Pavilion of the Venice Biennale, drone merchant Ben Frost and photographer Richard Mosse have plenty to discuss when it comes to political activism, the role of politics in art and the power of multi-media confrontations to rattle expectations.