Feed/Music
Sign This Petition To Help Detroit Build A Techno Scene That's Worthy Of Its Legacy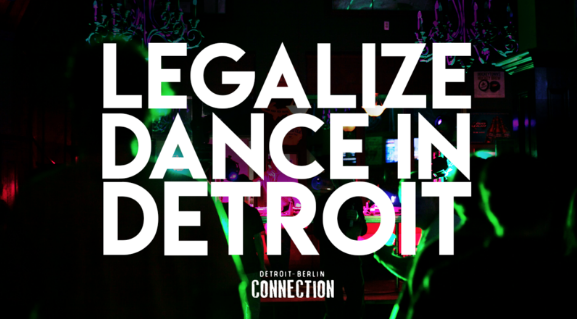 The non-profit organization Detroit-Berlin-Connection has introduced a petition to allow clubs to operate past 2 a.m.
Techno is from Detroit. It always has been, and it always will be. Despite this, the club culture in the Motor City has long been the subject of a draconian curfew law that prevents people from legally dancing in venues between the hours of 2 a.m. and 7 a.m. Even by the United States' relatively conservative attitude toward nightlife, this is an incredibly restrictive curfew that only serves to push people to illegal spaces—sometimes with tragic circumstances, as in the case of Oakland's Ghost Ship fire.
Fortunately for Detroit, a non-profit called the Detroit-Berlin-Connection is trying to change the law. The organization has some serious muscle, it's a joint venture created by two of the biggest and most respected entities in dance music: Detroit-based label and collective Underground Resistance and Berlin nightlife institution Tresor. The group is lobbying Detroit to allow a 24-hour party culture in an attempt to help grow the city's ailing economy through regional nightlife tourism.
In addition to local lobbying, they also have a petition called "Make Dance Legal in Detroit". It calls for an abolishment of section 5-7-5 in the Michigan Liquor Code, which prohibits dancing in any venue between the hours of 2:00am-7:30am.
In a press statement Detroit-Berlin-Connection explain the roots of the laws, which "stretch back to a time when the auto industry and political leaders in Detroit, along with the state's Liquor Control Commission, aimed to limit hours of entertainment as a way to protect business interests —as well as reduce late-night options for people of color in the neighborhoods, like Black Bottom-Paradise Valley, which flourished with jazz and blues clubs in the 1930s and 1940s, but was demolished to make way for interstate highways and other urban renewal projects in the 1950s."
Help Detroit. Sign the petition here.