Culture
This Lego Moog Sub Phatty Is Any Synth Obsessive's Dream Accessory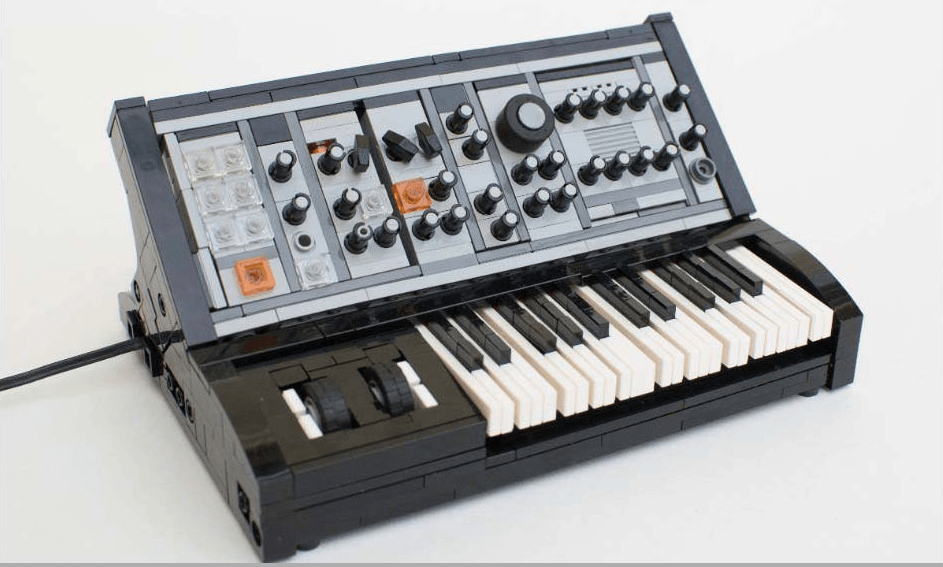 This is Lego heaven.
The obsession involved in perfecting synth patches and mastering modulation routing maps quite nicely onto the painstaking patience involved in making Legos. And in the case below, these two intricate skills have found their unity in an insane Lego creation. A Redditor known as nxtquy built this Lego copy of a Moog Sub Phatty to celebrate acquiring his first analog synth.
The keys on the model can actually be pressed and the mod wheel actually spins like the real thing. nxtquy explained, "I got the Moog Sub Phatty about a week ago (my first analog synthesizer!). As someone who loves to model things with Lego bricks I thought I'd make this miniature model since the Sub Phatty is such a beauty (and it sounds amazing). All the pieces in the model are 100% Lego, everything is connected, took me a good 20 hours for the whole thing. The keys can be pressed, pitch/mod wheels turned, and one of the buttons light up just like the real thing. I have instructions as well if anyone's interested in building one of these guys."
Get instructions and see photo documentation of the entire build on the Reddit thread here. Learn more about weird instrument design with our EB.tv feature on Czech modular company Bastl Instruments below.
Read more: The TR-808 Lego kit is the perfect girl for a techno head