Music
Listen To 10 Cutting-Edge Artists Who Use Artificial Intelligence To Make Music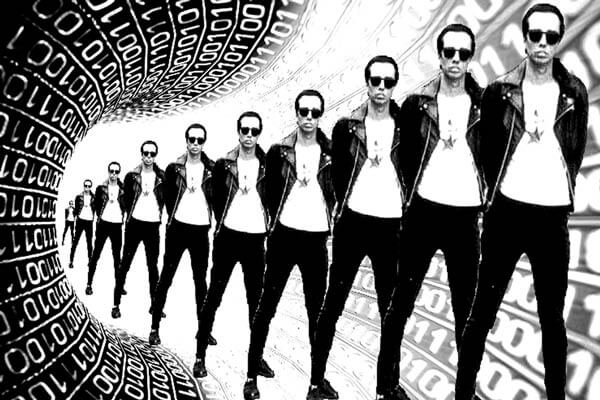 Who says AI will spell the end of music? 
In the last couple of years, advances in artificial intelligence have made serious incursions into how music is performed, recorded and composed. AI is now at a state of technological sophistication that it can imitate The Beatles, provide algorithmic assistance in choosing the right "mood" and emotions in tracks and can even tweet music on command. All of this has lead to a generalized fear of the end of the human side of the man-machine nexus.
Nevertheless, while some applications of AI are undoubtedly terrible, a new generation of musicians are creatively engaging with algorithmic processes to make some of the most futuristic and genre-bending music coming out right now. Using code to invent weird digital instruments or even using neural networks to shatter The Ramones into 130 fractal pieces, musicians are producing some pretty weird music across a whole range of genres: post-industrial, looped-techno and beyond.
Bandcamp has put together a really useful primer to some of the most talented coders and engineers working at the crossover of AI and music today. Featuring Algobabez, The RAiMONES (pictured above), Italian trio WK569 and Mexican artist Iván Paz among many others, it's definitely the place to start to see how musicians are fighting against the Singularity in style. Listen to some of the artists and read descriptions of their work here.
Read more: Hear the algorithm that could revolutionize music