Music
Listen To 20 Classic Electro Tracks From Back In The Day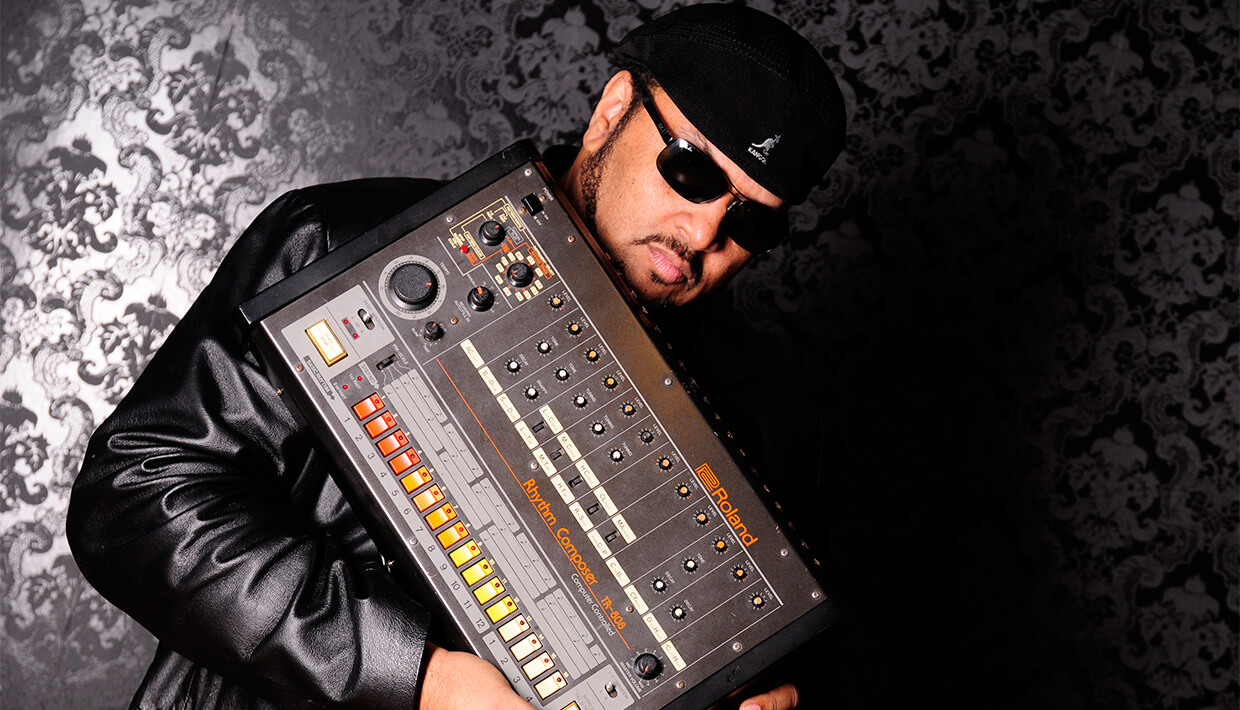 Featuring pulsing cuts by Kraftwerk, Herbie Hancock, Drexciya and I-F.
Unless you've been living under a rock, you'll have surely noticed that in the last few years the buzzing, pulsating sounds of electro have been making a comeback on dance floors around the world. Championed by major talents like Helena Hauff and DJ Stingray, producers and DJs are now returning to the jagged sound palette of electro futurism. Old classics are being hunted down, while new tracks are marked by the genre's unmistakable rhythmic whirlwind.
To understand a phenomenon, it's always best to go back to the source. Luckily, when it comes to the origins of electro, there is a mind-boggling amount of music and history to uncover. From its unassuming origins in Germany with Kraftwerk, to the genre's ignition at the hands of people like Egyptian Lover (pictured above) and Detroit's master electronic musicians, electro has snaked a fascinating course over its near 40-years of existence.
Mixmag has a great feature up at the moment that traces this development with some interesting words to say about each of the 20 classic tracks they've selected. We've put some of our favorites from their selection below. Read the full thing here.
Read more: Hear Helena Hauff's gritty electro-fueled Essential Mix debut