Feed/Music
Listen To A New Podcast And Mix With Dutch Electro Master And Synth Enthusiast Legowelt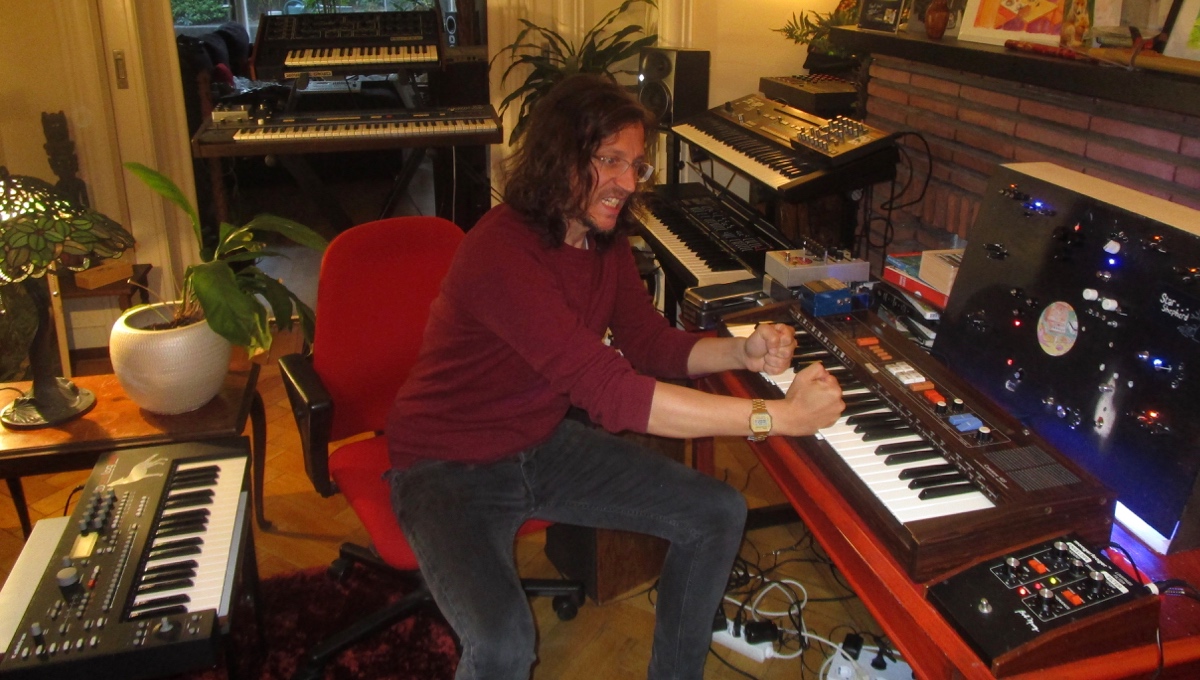 Danny Wolfers serves up 90 minutes of blistering electro and explains the inspirations behind his sound.
Few figures can stand up to Legowelt's bonafide electro credentials. Since the early '90s, the Dutch producer has continued to releasing a seemingly endless number of records under a host of aliases. Whether tending towards bristling, forward-thinking electro or old-school Italo-leaning groove, Wolfers' records are always unique—and they always do some serious dance floor damage.
To get a sense of just how diverse and vital the Legowelt musical universe is, we recommend you check out Wolfers' appearance on cult UK radio show Bass Agenda. Across 90 minutes, Legowelt offers up a mix that pays particular attention to his own cuts alongside classics from legendary producers like Aphex Twin.
Besides the awesome mix, the Hague-based producer and DJ opens up about his musical influences, how he first discovered the sounds of Italo and electro and what drives his infamous synth obsession. So whether you need a good dose of electro to kick start your week or you just want to get inside the mind of one of the genre's most enduring practitioners, the link above is well worth a listen.
Check out more from the Bass Agenda radio show and record label here and here.
Tracklist:
Legowelt – Visions Fade
Legowelt – Geneva Hideout
Legowelt – Strange Girl
Legowelt – Pierreffs Art Gallery
Legowelt – Haunted Arp
Legowelt – Crystal Cat
Bomb Da Bass – Beat Dis (12″ version)
Squadro Blanco – Night of the Illuminati
Rising Sun Systems – Croissant With Stravinsky
Smackos – Unicorn Airlines
Danny Wolfers – Emotional Wealth is a Dream
Aphex Twin – Aegispolis
Legowelt – Puzzles In Life
Legowelt – Congo Zombie
Polarius – Pump the Box
Legowelt – Black Bass (dirty version)
X-101 – The Final Hour
DJ Vadim – Getting Friendly (edit)
Upsammy – Another Place
Animistic Beliefs – Thalassic Alarm (Linh's Hymn)
Legowelt – Sturmvogel
Read more: Hear Legowelt connect electro, house and new age in these classic IFM radio mixes