Music
Listen To New Episodes Of Our Podcast Featuring Modeselektor And Michael Rother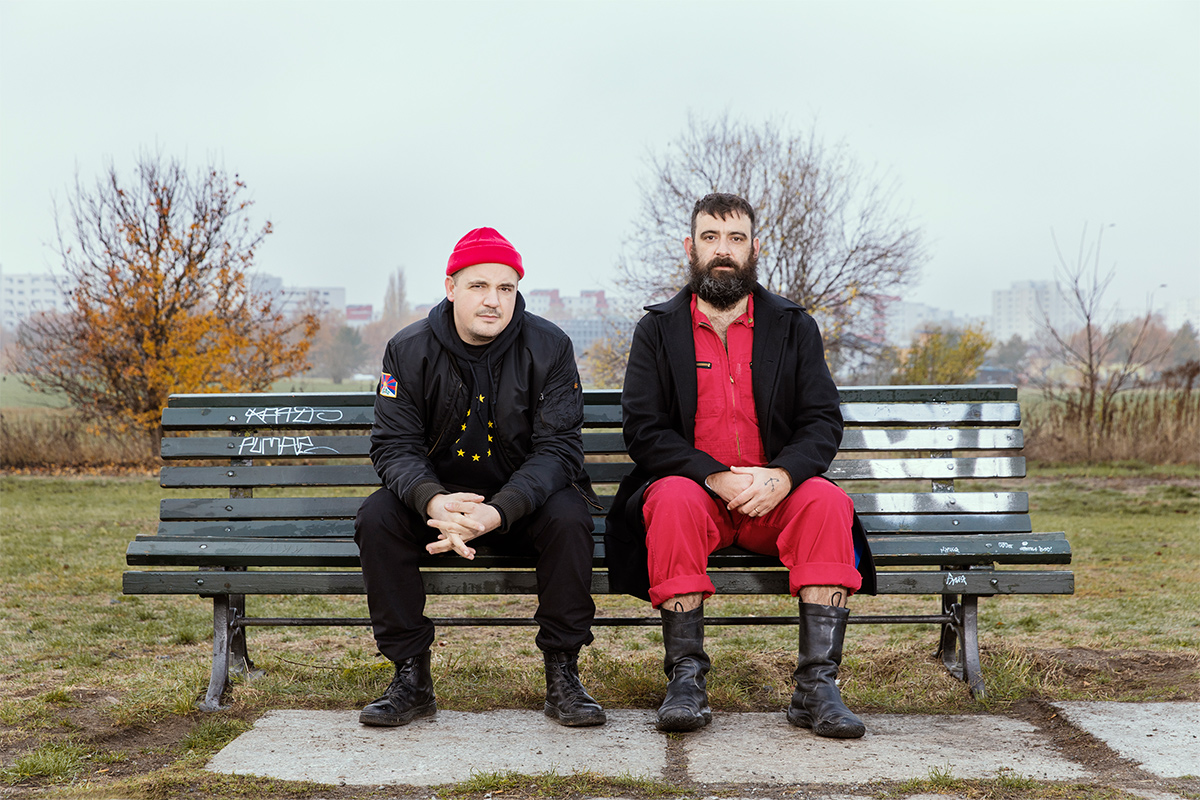 Our newest podcasts feature some of the most acclaimed musicians of their generation.
We are back with the next two editions of our German-language podcast, and they might be our biggest yet. With Modeselektor and Michael Rother, we have two of the most important musical acts of their respective generations, both of whom are representative of two central eras in German post-war electronic music: the Krautrock revolution in the '70s and techno from the '90s onwards.
Performing as Modeselektor since the mid-'90s, Gernot Bronsert and Sebastian Szary have established themselves as central figures in Berlin's legendary electronic music scene. With a number of now-classic records on the likes of Ellen Alien's BPitch Control and their own Monkeytown and 50Weapons imprints, you'd be hard-pressed to find a part of club music where their influence isn't felt. On February 22, the duo will release their new record, Who Else. They sit down with us to discuss what music inspired the album and how they aspire to surprise listeners with something new each release. With some great anecdotes thrown in as well, this is the perfect primer before the album drops next week.
This podcast is also available on Soundcloud, Spotify, Apple Music and Deezer. 
By loading the content from Mixcloud, you agree to Mixcloud's privacy policy.
Learn more
The second new episode brings you face-to-face with one of the most vital figures in techno's pre-history: Michael Rother. As a member of Neu! and Harmonia, Rother helped craft the extended, repetitious and psychedelic electronic-rock hybrid commonly referred to as krautrock. Along with compatriots Kraftwerk, the band has been a touchstone for innovation in electronic music in the '80s and beyond. In this episode, Rother speaks about his encounters with Kraftwerk, the musical philosophy behind Harmonia, and his solo endeavours since those legendary early years.
This podcast is also available on Soundcloud, Spotify, Apple Music and Deezer.
By loading the content from Mixcloud, you agree to Mixcloud's privacy policy.
Learn more
Like listening to music and podcasts while on the go? If you live in Germany, get a Telekom mobile phone tarif with StreamOn, and you can listen to music and watch movies from participating sources without consuming data! Learn more here.