Music
Listen To Secret Thirteen's Collage Of 50 Experimental Tracks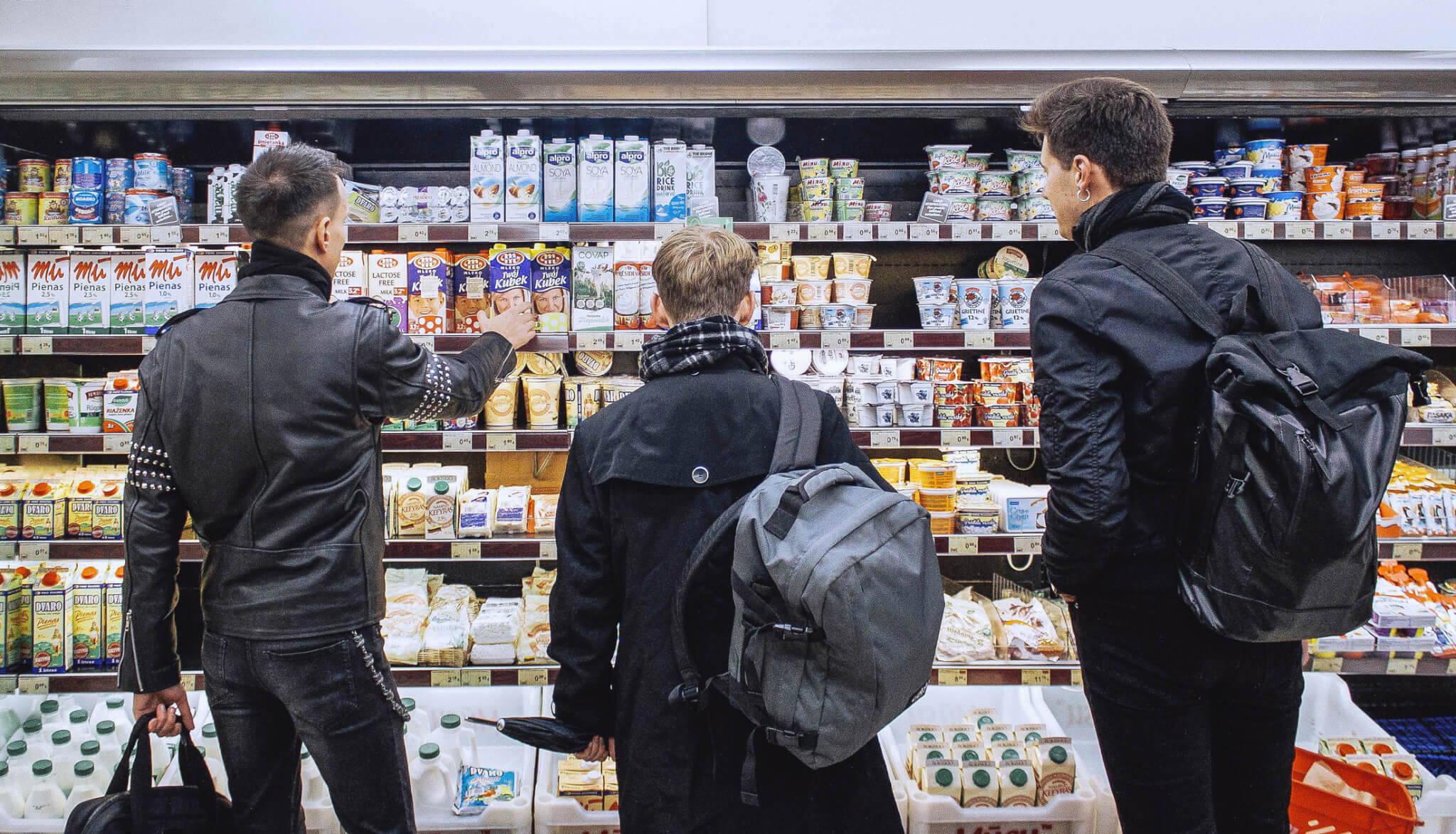 The Lithuanian collective mixes deep cuts from Alan Vega, Drexciya and more.
On Friday, we had the great pleasure to share an exclusive mix recorded for Electronic Beats radio by the cult Lithuanian art and music collective
Secret Thirteen
. The mix—which was recorded over the course of many months—was conceived as a collage-like narrative selection orf 50 tracks. The chosen pieces range from the industrial-limbed experimentalism of Alan Vega to the electro-tinged flair of Detroit legends
Drexciya.
 Its creators, Justinas Mikulskis, Tadas Švenčionis and Paulius Ilevičius, layered each composition and added a dizzying number of obscure editing techniques. The result is an hour-long mix of hyper-compressed sonic energy. "Tracks morph, musical styles are spontaneously displaced, digital words escort bygone melodies sung by toy soldiers. All those thrills – twists measured up to milliseconds – are on our inertial glitch and error station, as expected. But we're also leaving some raw moments of emotion and drama," the Secret Thirteen members said of their unique set. Listen to the mix below—and be sure to wear some good headphones. Scroll down to see the entire tracklist.
By loading the content from Mixcloud, you agree to Mixcloud's privacy policy.
Learn more
Tracklist:
01. Lights Of Euphoria – Dead Bodies (Outro)
02. Giedrius Kuprevičius – Be Pavadinimo
03. Add N to (X) – Sound of Accelerating Concrete
04. Adrian Younge – Linguistics
05. Consumer Electronics – Air Lock
06. Rip Rig + Panic – Wilhelm Show Me the Diagram (Function of the Orgasm)
07. Involution – Trapheezeeoh
08. Hoppy Kamiyama – A.M.
09. Novamen – Dance All Night
10. Aesthetic Perfection – Human
11. Tauchsieder – A Fifty Five
12. G.G. Allin & The Jabbers – G.G.Talkin'
13. Change – Say You Love Me Again
14. Size – Smaller
15. Multiple Man – Spirit Level
16. Mainliner – Cockamamie
17. In My Rosary – Just This
18. Alan Vega – Dukes God Bar
19. Elvis Presley – Suspicion
20. Terre Thaemlitz – Commentary
21. Ammo – Kaleinoiscope, Part 3
22. Silke Bischoff – Small And Tired
23. Afrika Bambaataa – The Light
24. Colin Potter – Rooftops
25. Simon Fisher Turner – Full Stop
26. Allerseelen – Knistern
27. The Parallax Corporation – Welcome to the Parallax testing facility
28. Brett Naucke – Dying Season 93′
29. Locust – Xenophobe
30. Lesser – On the Kid's Tip
31. Drexciya – Intro (The Unknown Aquazone)
32. Eva O Halo Experience – For The Angels 1
33. Benjamin Lew & Steven Brown – Moments
34. The Horrorist – It Goes Like This
35. DBX – Losing Control
36. Fred Frith – Same Old Me
37. The Kosmik Kommando – She's Robotik (Automatik)
38. Drowning Pool – Toy Soldiers
39. Duet Emmo – Hill of Men
40. Michele Mercure – Eyechant
41. Biting Tongues – Half Deepmen
42. Kliche – Igen Og Igen
43. Cupol – Like This For Ages
44. Abu Lahab – Izraak Rbbi Ibogd
45. Silk Flowers – Frozen Moments
46. Purrkur Pillnikk – Svebnphørgør
47. Sister Ray – Suicide
Read more: Listen to Lena Willikens' magisterial DJ mix for Electronic Beats Radio
Photo via Domante Nalivaikaite