Feed/Culture
Listen To A Totally New Electronic Music Style From The Congo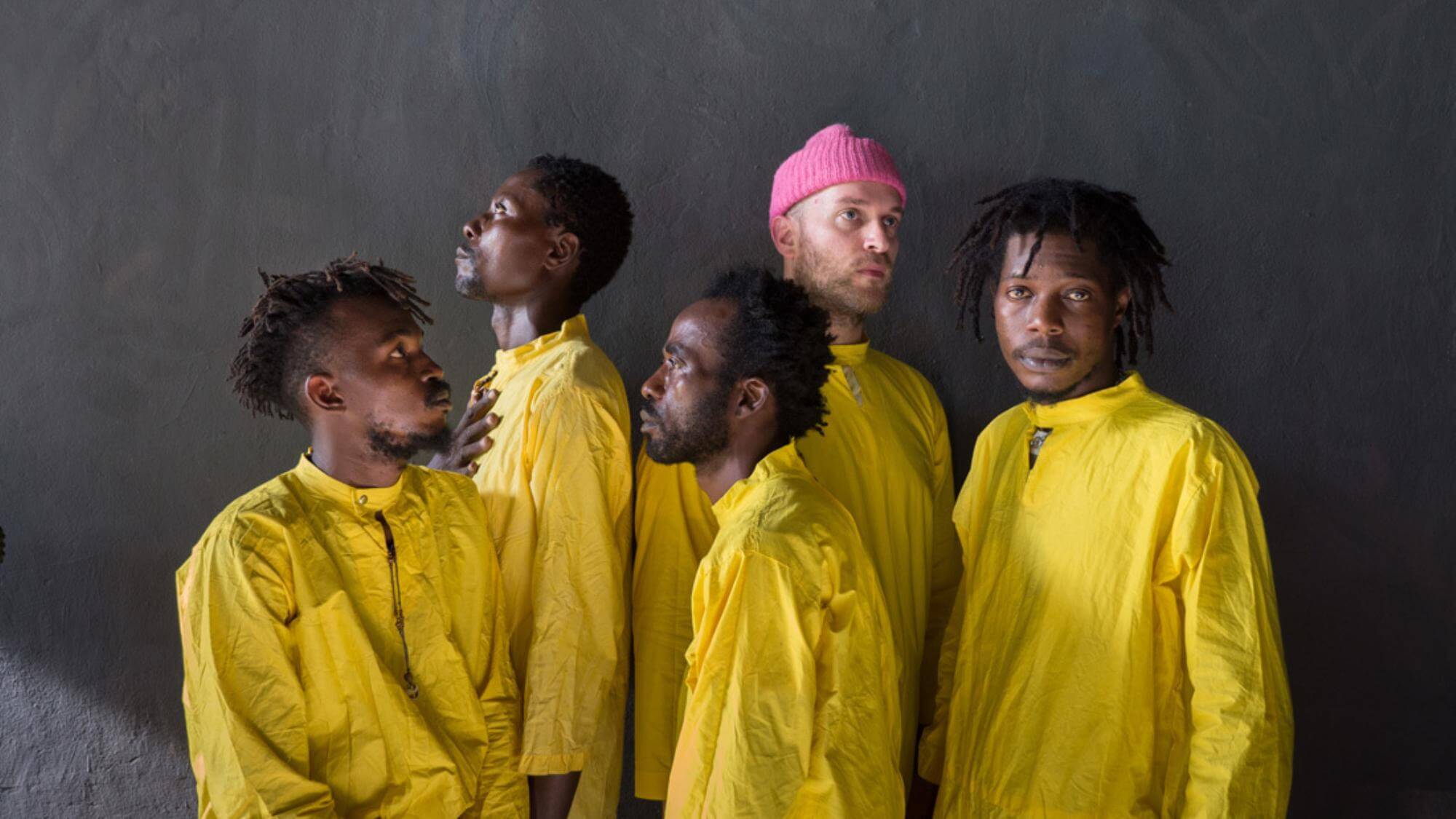 KOKOKO! are carving out an utterly new sound from the heart of Kinshasa.
Few groups know more about how limits fuel creativity like KOKOKO!, a band from the Congo. Using improvised instruments made from old typewriters, pitched water bottles and a whole host of other found objects, the musical collective make what they call "tekno kintueni"—a raw, hypnotic dance music that fuses local tradition with contemporary influences and new musical directions.
Recorded in a studio made from half a ping-pong table, a couple of mattresses and a few Chinese microphones, KOKOKO! tap the maximum creative power from the tools at their disposal. The group, which also includes French electronic artist Débruit, has been known to throw some insane-looking block parties in Kinshasa.
Listening to their first single Tokoliana, in the video below, you can understand why: their groovy, rolling rhythms would have immediate impact on dance floors anywhere. Scroll down to watch a short film on the band. To read an interview with them, click here.
Read more: These musicians are making a contemporary East African sound