Music
The Power Level On Nathan Micay's Ravey New Beats In Space Mix Is Over 9000!!!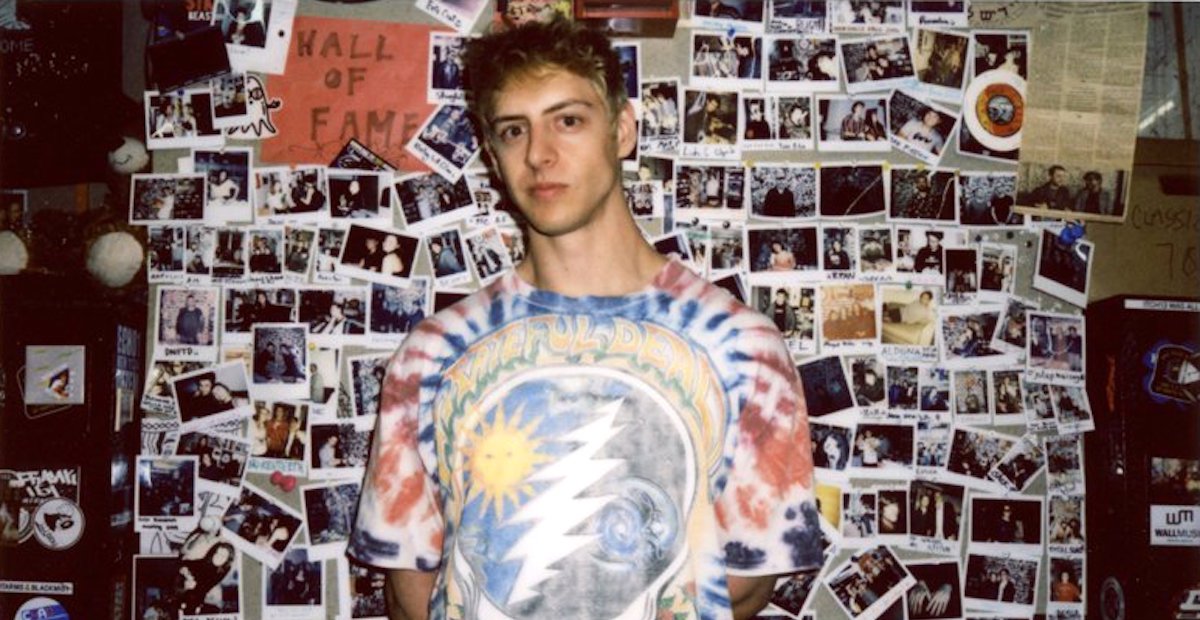 The ecclectic mix features unreleased material from Micay's new labels, Original Schvitz and Eternal Schvitz.
Last weekend, Nathan Micay opened up Saturday night of Telekom Electronic Beats Festival Budapest. Starting out with lush ambient and balearic vibes, he worked his way into progressive house and trance territory—effectively packing the dance floor in a matter of minutes.
By loading the content from Soundcloud, you agree to Soundcloud's privacy policy.
Learn more
Riding on the same vibe a couple of days later, Micay recorded a guest mix at Tim Sweeney's illustrious Beats in Space radio show in New York. His set is an hour's worth of raved-up, early '90s-referencing tunage with an explicitly progressive and trancey feel. Starting with trippy balearic, he moves into more eclectic territory as the mix goes on, blending warped trance and breaks before delivering a very special R&B moment at the end. The mix is also stacked with a couple of unreleased gems coming out on his two new labels, Original Schvitz and Eternal Schvitz.
On another note, the producer and DJ has recently gone blonde, so we attribute his recent dancefloor-destroying mixes to the possibility he may have just gone super saiyan (see below).
Listen to the session above, and check out the tracklist below.
Tracklist:
1. Future System – Tell Me (Ballerica Dub Mix) – Obsessive Records
2. Eye – Mad – El Chocolates
3. Earthlink – Bender – Thunk
4. Thompson Twins – Play With Me (Jane) (Full On Mix) – Warner Bros. Records
5. Nathan Micay – Feed The Planetary Sharks – [Forthcoming Original Schvitz]
6. Sweetbox – Shakalaka (Nique-Alaka) – Maad Records
7. Smart Alex – Chinz Ninja – Eukahouse
8. Nathan Micay – Canadian Shield (Loon Song) – [Forthcoming Original Schvitz]
9. Insideoutlaws – Trance Further Sequence – [Forthcoming Eternal Schvitz]
10. Leftfield – Open Up (Dervish Overdrive) – Logic Records
11. Aaron Palmquist – Dreamtime – [Forthcoming Eternal Schvitz]
12. Alanis Morissette – Uninvited (Brothers in Rhythm Remix) – Quality Music Series
13. Momu – Breaker's Delight (Original Mix) – Looq Records
14. Dosadi – Synesthesia – Electric Mayhem Productions
15. Virtualmismo – Last Train to Universe (Space Mix) – Dance Floor Corporation
16. Shanti Celeste – Want Rave –  [Forthcoming Peach Discs]
17. The Bug Feat. Killa.P* + Flow Dan – Skeng (Kode9 Remix) – Hyperdub
18. Jondi & Spesh – 50′ Jack-O-Muffin (Spesh's Cosmic Boomer Mix) – Trip 'N Spin Recordings
19. Jondi & Spesh – Psychedelic Belly Dancer (Boneyard Rumble Mix) – Trip 'N Spin Recordings
20. Toasty – The Knowledge – Hotflush Recordings
21. Usher – Climax – RCA Records
22. High Lonesome Sound System – Waiting for the Lights (Mandalay Mix) – Exist Dance