Music
These "Berlin Techno"-Themed Nike Sneakers Probably Won't Help You Get Into Berghain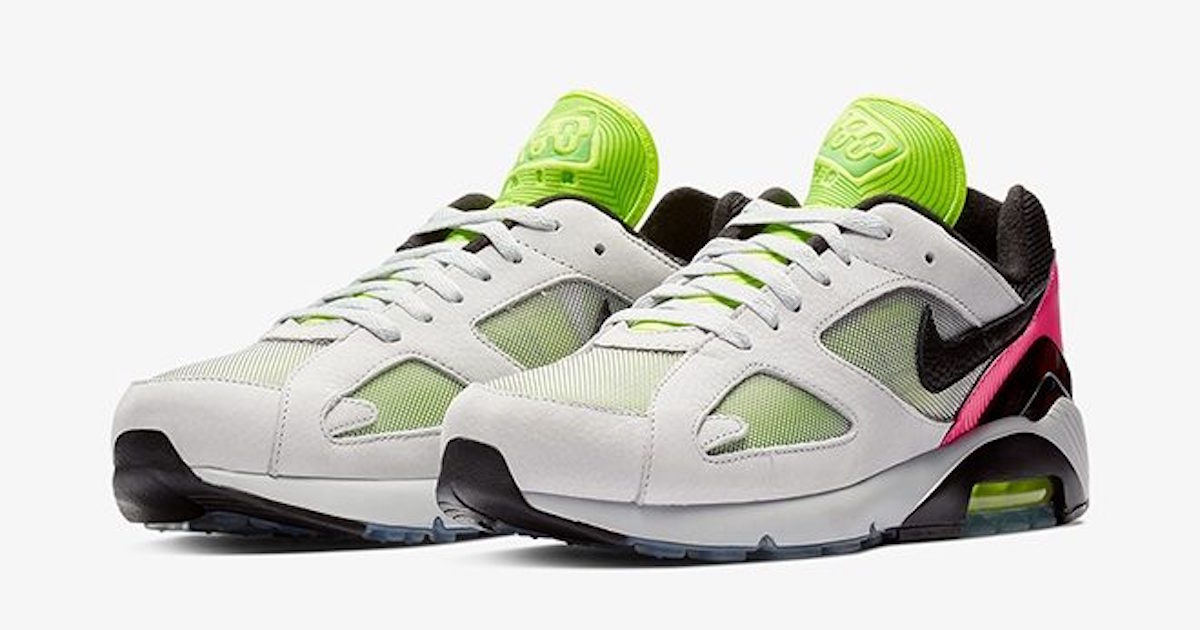 Nike's Air Max 180 was made to honor Berlin's club scene.
What is the one color that comes to mind when you think of Berlin nightlife?
If you answered anything besides "black", you clearly haven't experienced the humiliating feeling of being rejected at the door of some of the city's most respected techno institutions for wearing something colorful or, god forbid, patterned.
Despite this, Nike has just unveiled a new sneaker called the Air Max 180 BLN, which, as you'll notice, sports a decidedly polychromatic colorway, complete with neon green and…whoa wait is that magenta? With the right fit, these'd look good on the street, but wearing these to a strict door is basically like cranking the difficulty up to "nightmare".
The shoes also sport the words "UNITY" and "FREEDOM" on the soles, which is nice. We'd probably put something more like "T E C H N O", "B D S M", "P I S S G U Y" or "C H U R C H", but you know, you can't always get what you want.
The sneakers will retail for €150. They'll first be available for Air Max Day on March 26, and then via the SNEAKRS app on March 30. Will you cop a pair for your collection?
Clarification: The original version of this article stated that Honey Dijon and Keinemusik helped to make this shoe. That is incorrect. They are only onboard to endorse the shoe and lead Nike's campaign.