Tech
Pioneer Has Announced An Analog Synthesizer For DJs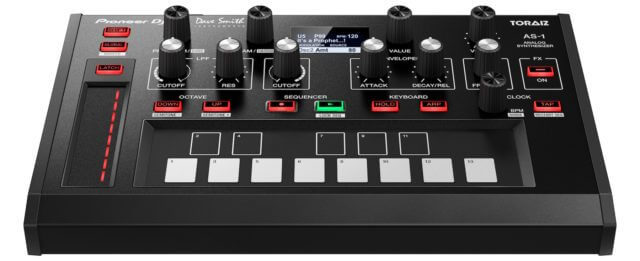 The TORAIZ AS-1 will be launched at NAMM 2017.
Not content with being the dominant force in the digital DJ market, Pioneer is apparently expanding into analog synthesizers. The TORAIZ AS-1 was produced in collaboration with legendary synth designer Dave Smith, and will debut as part of NAMM 2017 in California next week. In a press release, Pioneer promises "a fully programmable, true analog synthesis engine…that produces powerful analog sound and makes an ideal addition to the set-ups of professional and aspiring producers."
It also features a 64-step sequencer, arpeggiator and a host of FX-features from the Dave Smith Prophet-6. Expected to retail at $499 US, Pioneer is clearly aiming to carve out its own niche in the growing market of affordable synthesizers marketed towards aspiring DJs and producers. Check out a video of it in action below.
Read more: The Pioneer Nexus could be the next big thing in DJing
(Via DJ Tech Tools)