Feed/Music
This "TRANSPARENT" Pioneer DJ Setup Was Designed By Off-White's Virgil Abloh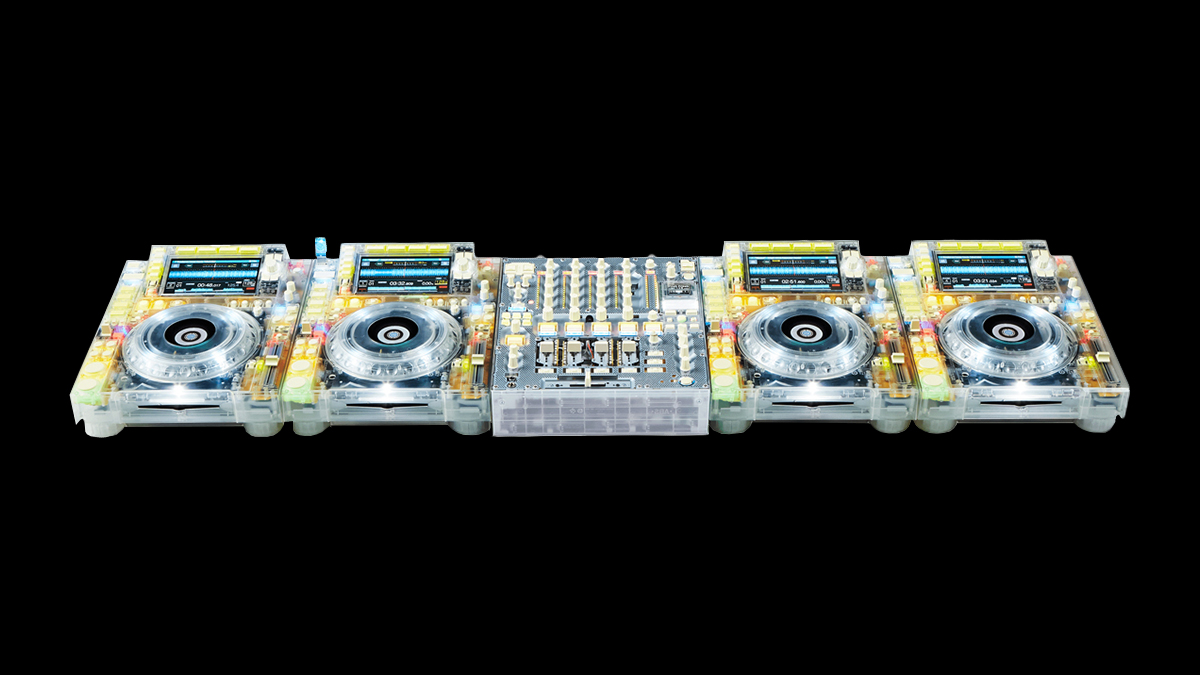 "DJING"
Virgil Abloh is more than just the head of ultra-hype streetwear label Off-White, he's also a DJ. And now, ahead of a forthcoming exhibition of his work at the Museum of Contemporary Art Chicago, he's teaming up with Pioneer DJ to create and display a unique transparent version of the Japanese company's CDJ-2000NSX2 CDJ and DJM-900NXS2 mixer.
Speaking about the project, Abloh said that he intended to design a "see-through and non-labeled rendition of the classic models to inspire a different sound while DJing." And while we're not the biggest fans of his approach to "FASHION", we still think these decks are pretty cool—like a modern version of the ubiquitous pop culture transparent telephones of the '80s and '90s.
The project will be displayed at the exhibition in Chicago with four of the CDJs and one mixer (see above). The exhibition will run from June through September. You can find more info here.