Feed/Tech
This Portable Polyphonic Synth Has So Much Power That You'll Want To Use It Everywhere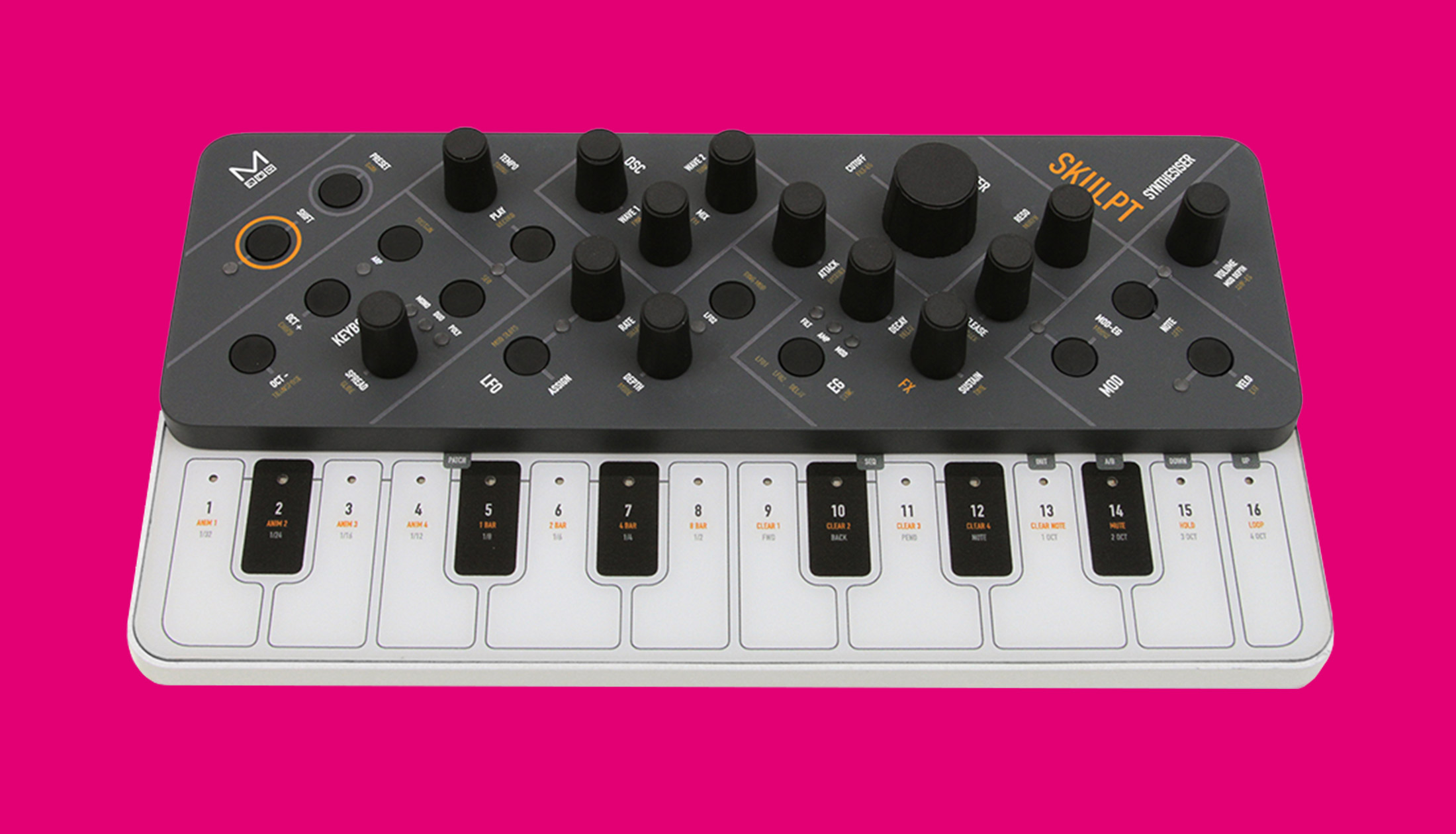 SKULPT boasts 32 oscillators and is expected to retail for under $300.
British synth manufacturer Modal Electronics is set to make a splash in the portable synth market with a new 32-oscillator synthesizer, SKULPT. Weighing in at less than a kilogram, SKULPT is definitely compact, but sacrifices nothing in terms of the versatility and power expected from modern synthesizers.
The synth boasts four polyphonic voices with eight oscillators per voice. The oscillators have morphing waveforms, and the deep modulation matrix with 37 destinations—including three envelope generators, two LFOs and a range of effects like distortion and delay—means there's plenty of potential to craft interesting and complex sounds. The synth also features a polyphonic sequencer and an arpeggiator with a 16 MIDI note touch keypad.
The synth runs on six AA batteries for around 12 hours, plus USB power which also doubles as the synth's MIDI connection. What's even more impressive is that the synth is set to retail for under $300, meaning you get some serious synthetic grit without taking a hit to the bank account. SKULPT is launching on Kickstarter July 13. Listen to audio demos of SKULPT above, and check out a demo video of the synth below. You can find more information at the Modal Electronics website here.
Read more: Hear 5 tiny synths that sound bigger than their size