Music
Buy A Visor Embroidered With Your Favorite Resident Advisor Headline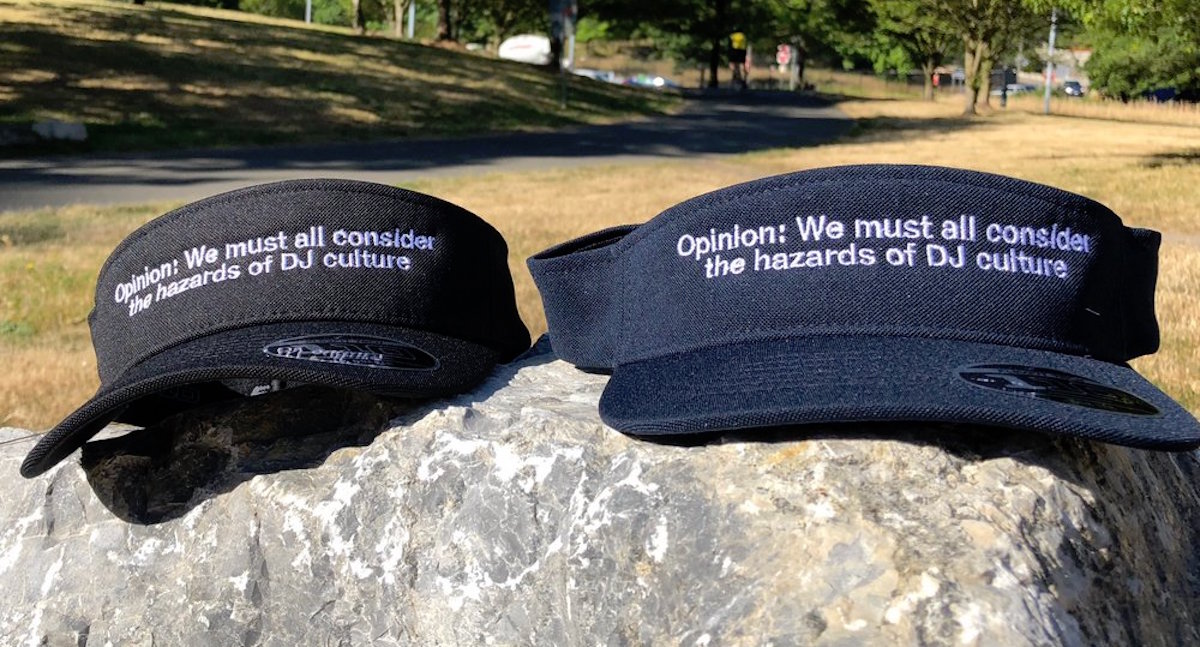 Resident Advisor's comments section may be closed, but at least we have these hats.
Thursday, January 3 2019. On that day, if you listened closely, you could hear the teeth gnashing and screeching of thousands of music trolls who'd just learned that Resident Advisor's comments section had been closed forever. The site cited bigotry and intolerance as the main reasons for the closure.
Despite this, you can still make your voice heard. No, we're not talking about Facebook or Twitter, but instead IRL. Introducing Resident Visor, a clothing company that makes embroidered visors based on Resident Advisor articles.
As of this writing, the site has five different visors that range from the provocative ("Should DJs stand for Palestine?") to the relatively mundane ("Hardcore sounds from Tehran)". Scroll below to see Eris Drew rocking an "RA.604 Eris Drew" visor. Want one for yourself? Visit Resident Visor's online shop, here.