Tech
Richie Hawtin's Dad Designed Him This 10-Channel Custom Mixer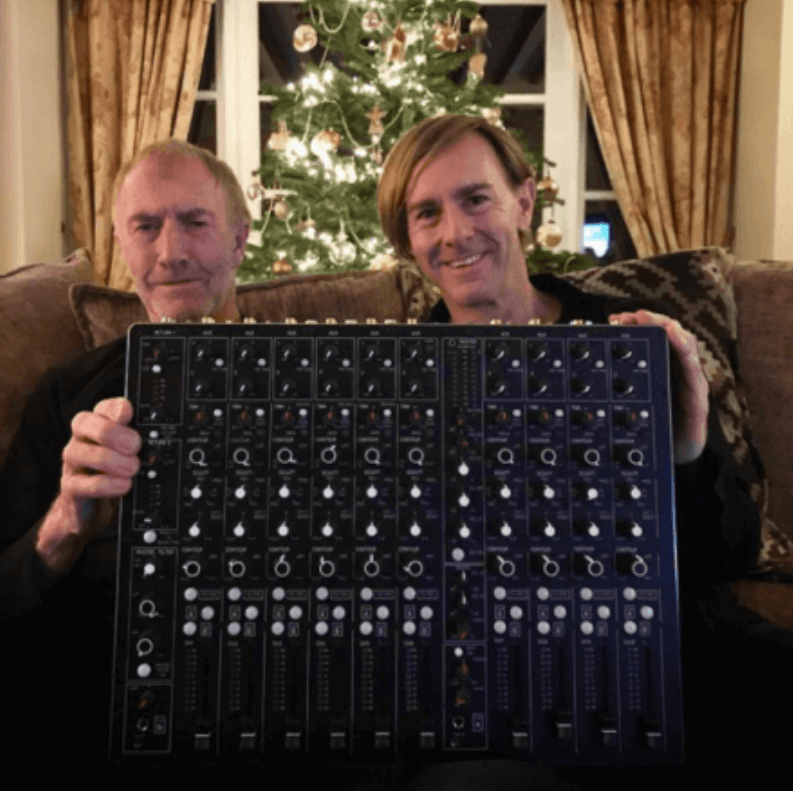 The special piece of gear will be used in Hawtin's new generation of CLOSE live shows.
Over christmas, Richie Hawtin posted a photo of his new ten-channel, custom made PLAYdifferently MODEL 1 mixer that was built by his dad, Mick Hawtins. As the M_nus boss wrote on Instagram, the "one-of-a kind" mixer was "specially built to test next generation of CLOSE live show ideas for the summer 2018 touring season." He also added: "My dad's always been my secret weapon, over the years customizing my studio mixers for the early Plastikman albums and, of course, modifying my @allenandheath Xone:62 and creating the first true midi-enabled DJ mixer!" The mixer also comes equipped with additional direct output modifications on the extended rear panel. C
Check out a picture of it below, and then scroll further to watch our Pioneers of Electronic Music documentary on Richie Hawtin.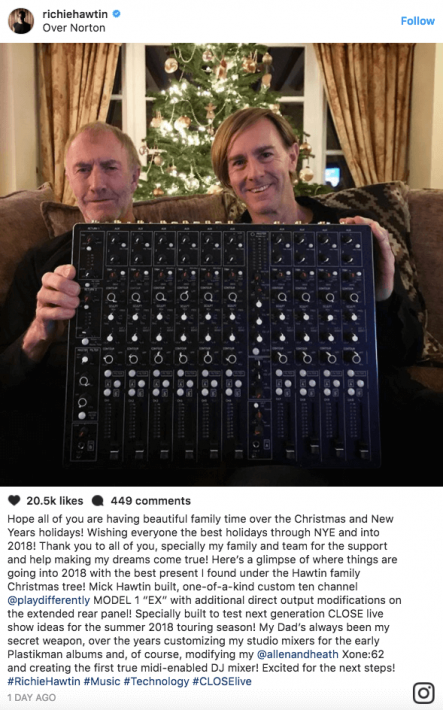 Read more: Your favorite DJs name their favorite Richie Hawtin tracks