Feed/Music
Join Us In Bucharest For Our Next TEB Festival This June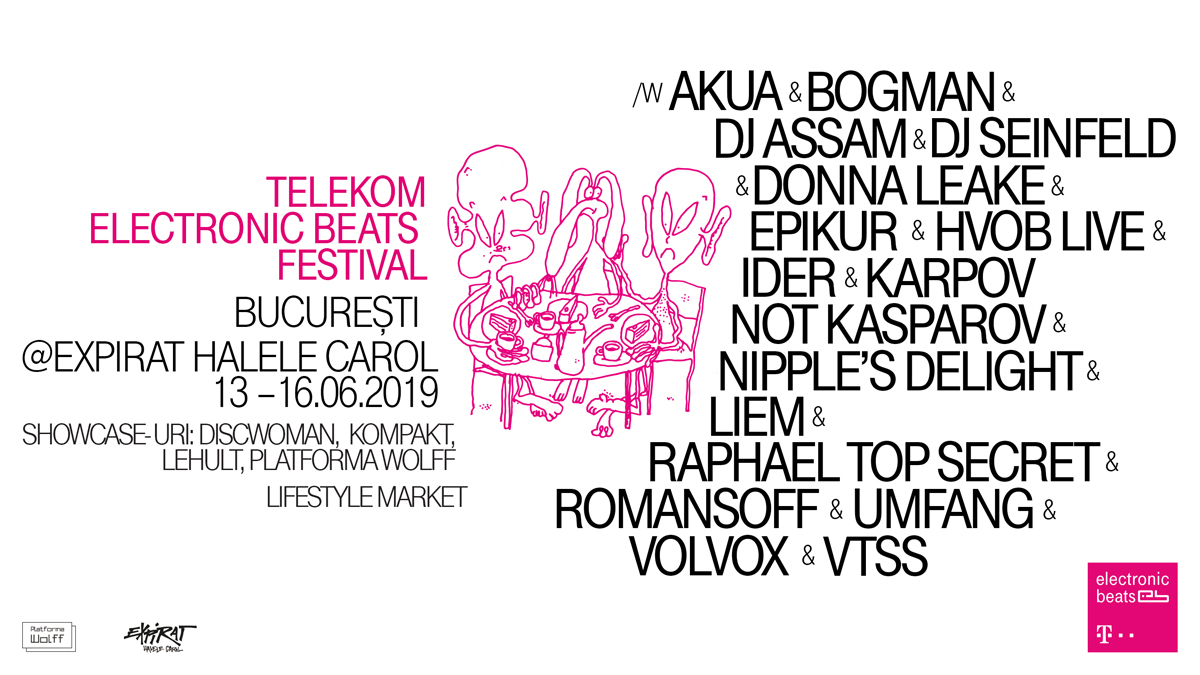 We'll be partying in Bucharest, Romania's Expirat club from June 13-15.
Telekom Electronic Beats' next festival will happen in Bucharest, Romania from Thursday, June 13 through 15. The event, which will be held at the city's Expirat club, will feature performances by over 20 artists that span the gamut from avant-pop to techno.
The full lineup is listed below, but highlights include performances by HVOB live, IDER and Bucharest's own Karpov not Kasparov.
For the more DJ inclined, the festival will include a headline set by house phenomenon DJ Seinfeld as well as label showcases spotlighting Hamburg house imprint Lehult and New York's "technofeminist" collective Discwoman.
And, as usual, we'll also have a lifestyle market with vendors selling interesting objects from the worlds of fashion, design, art, tech and more plus a pop-up store by German electronic music label Kompakt.
Tickets are available here.
Please note that in some cases specific tickets will be needed for specific events. Events in the club's terrace are on a first-come, first-served basis.
13.06.
Expirat – Outdoor Terrace
TBA
Expirat – Sala
14.06.
Expirat- Outdoor Terrace
Carol & Luca
Expirat – small outdoor balcony (limited capacity)
DJ Assam b2b Liem (Livestream)
Epikur (Livestream)
Expirat- Sala
DJ Seinfeld & Lehult Showcase
DJ Assam b2b Liem
Epikur
15.06.
Expirat Halele Carol
12:00 -19:00 Lifestyle Market covering fashion, design, art, food, tech etc.
Expirat- Outdoor Terrace
Călin & iO
Expirat – small outdoor balcony (limited capacity)
Electronic Beats presents Platforma Wolff
Expirat –  Sala
Discwoman Showcase: