Culture
You Can Now Dance Like The Techno Viking In Popular Online Video Game Fortnite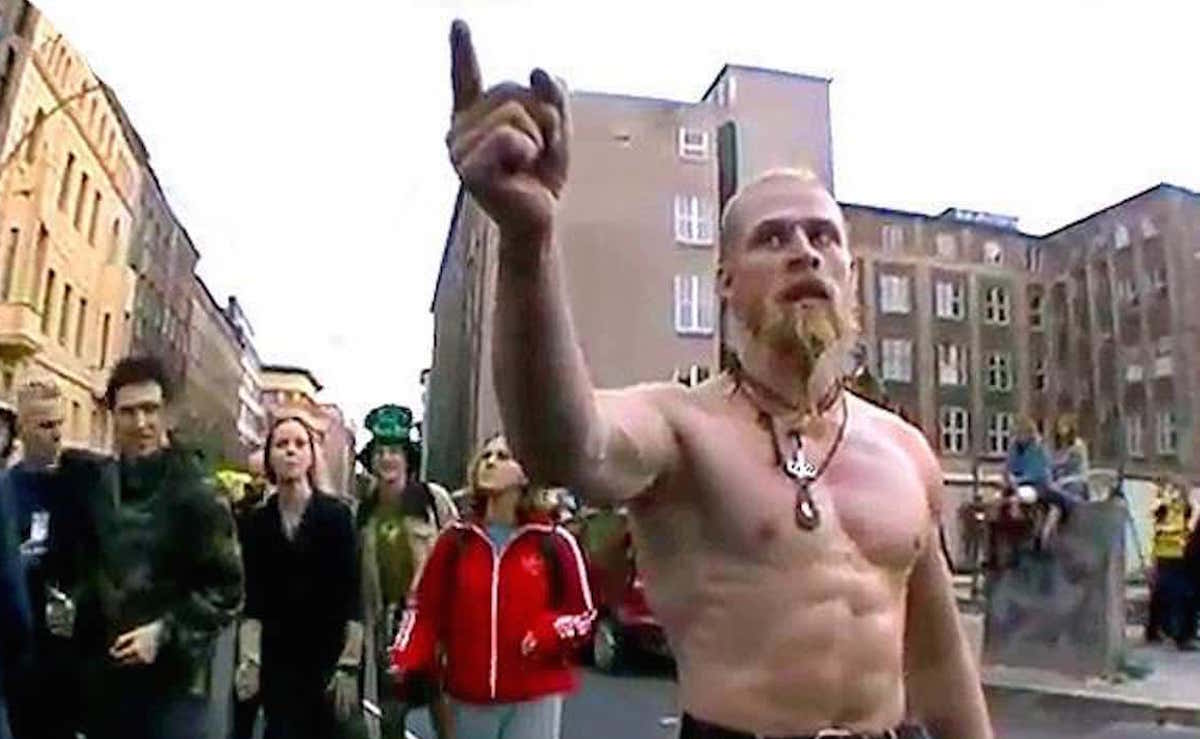 This video of the techno viking in Fortnite makes us want to get into eSports.
Last weekend marked this year's edition of Berlin's infamous Fuckparade. The event, which was conceived in the late-'90s as a kind of hardcore and gabber alternative to the Love Parade, is still just as intense as ever. If you haven't heard of this event, there's a good chance that you've at least heard of the techno viking. The techno viking you say? What? Before you go any further, please feast your eyes on this video, which later became a meme, and then subsequently became a lawsuit, and then a documentary.
As you've probably gathered, the Techno Viking is hardly an obscure cultural reference. Despite this, you should expect to see a lot more of the dancer's legendary moves in a place near you very soon. That's because ultra-popular video game Fortnite Battle Royale has just added an emote (or dance), called "Intensity", seemingly inspired by the Techno Vikings moves. Give it a watch below.
https://www.youtube.com/watch?v=WsE8q8uUK4I
Read more: Watch the birth of Berlin's early '90s trance scene with this rare video