Tech
This DIY Kit Lets You Make A Turntable From Cardboard And Plastic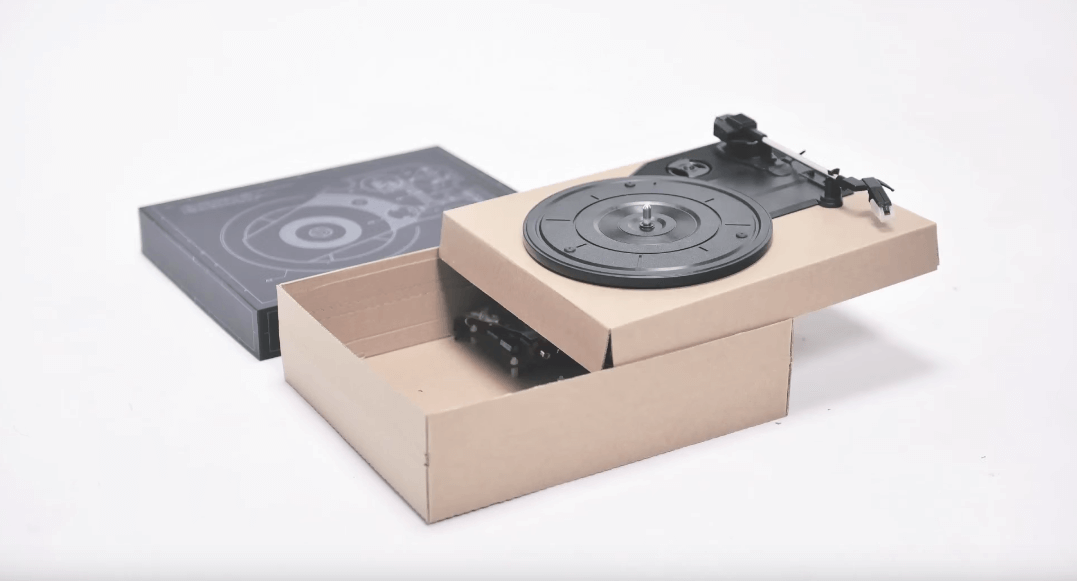 In under 20 minutes you can have your very own on-the-go turntable. 
Do you fancy yourself as the DIY type? Now you can focus your craftsmanship on constructing your very own portable record player. The SpinBox is a nifty new DIY turntable kit assembled entirely out of plastic and cardboard. Composed from a series of pre-made electronic parts and housed in the waterproof cardboard packaging that the kit comes in, the SpinBox is both an upcycle and a vinyl junkie's dreams.
Despite the kit's economical packaging and size, the SpinBox is equipped with all the functionality you would expect from a modern record player. It features a built-in amplifier, two speakers and a USB power bank port. The turntable can be played at 33, 45 und 78 rpm and, despite it's size, it has a platter big enough to play 12-inch records. It's also designed to be assembled in under 20 minutes, so in no time at all you could be packing portable analog sound on the run.
Learn more about the SpinBox at their official website here. Below, you can watch a video of the SpinBox being assembled and hear how the prototypes sound while playing Daft Punk's "Get Lucky".
Read more: These retro turntables are masterpieces of Space Age design