Feed/News
This Festival Is Designing Music Installations For Berlin's Water Reservoirs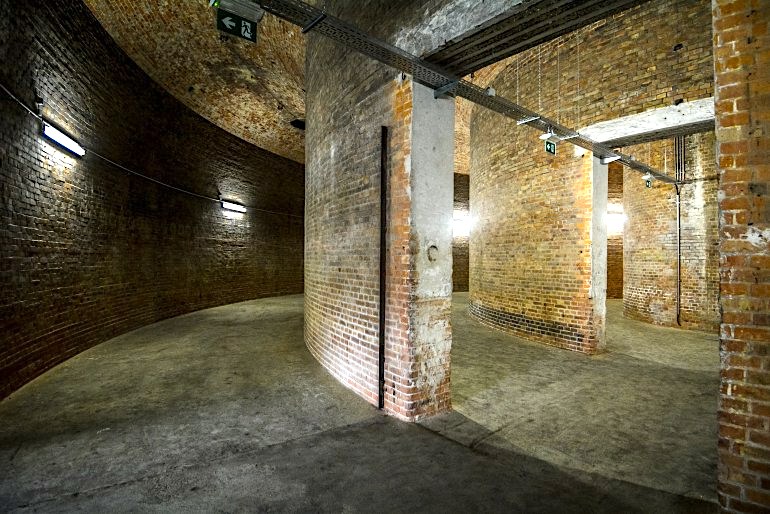 Speicher II will host 11 electroacoustic, drone and experimental performances between June 15 and 17.
The Berlin label Bohemian Drips—founded by Alexander Meurer and Fillipp Vingerhoets in 2011—has announced the second edition of its experimental festival, Speicher II. The event focuses on staging site-specific installations that span genres and compositional styles.
This year, the weekend-long festival will take place in the old water reservoirs of Berlin and Pankow. And according to the festival's press release, the goal of the performances will be to take advantage of the architecture's immense acoustic scenery and create unusual scenarios that depart from traditional concert or studio contexts.
The performers will include Audrey Chen, Clive Bell and Sandra Boss, among others, performing on instruments as varied as the cello, CD players and homemade electroacoustic instruments.
Oh, and if that isn't cool enough for you, then get this: the festival's 3-day passes are made out of steel. Grab yours here and find out more information about Speicher II and Bohemian Drips here.
Read more: Berlin's week-long Krake festival just announced its first wave of acts