Feed/Music
This Very Strange YouTube Channel Uses Guttural Noises To Review Hi-Fi Stereo Knobs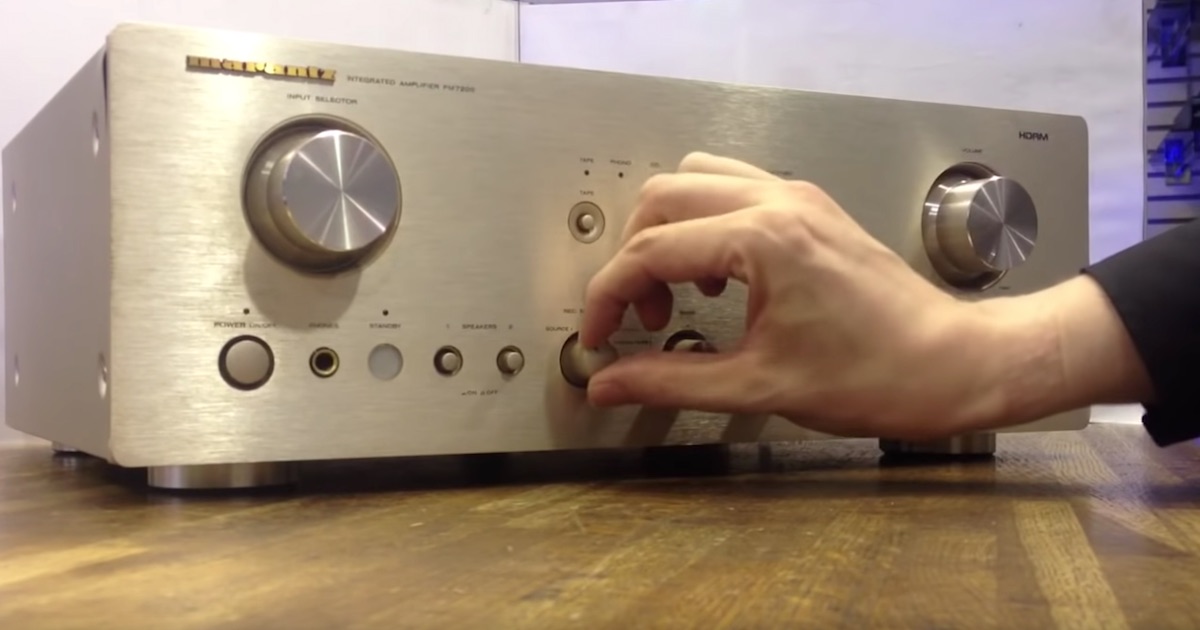 Because some knobs are better than others.
Few things bring us pleasure like fondling knobs…on stereo receivers. Yes, there's a distinct joy that can be felt in feeling the buttery smooth rotation of a freshly greased volume pot. Or, likewise, the satisfyingly chunky click of a "select input" dial.
This unique sensation is cataloged in a strangely comprehensive YouTube channel called "Knob Feel". In it, an unnamed narrator reviews the knobs on pieces of stereo equipment by using various oohs and aahs and other guttural noises. It's stranger than ASMR but also a fair bit more informative. Click here to browse the channel's video archive.