Now that's what we call analog.
If your knowledge of drum machines extends back to the 1970s and '80s, it may surprise you to know that they have existed since the '50s.
Case in point: this Wurlitzer Sideman Drum Machine from 1959 that uses an electromechanical sequencer and a pre-solid state synthesis technique that relied on vacuum tubes, making it the first drum machine that utilized synthesis instead of triggering tape loops. It was originally designed to be used alongside Wurlitzer's popular organs. Interestingly, its drum sounds can be triggered on the fly, which provides some unusual opportunities for savvy modern finger drummers.
Sample company Circles Drum Samples has created a beautiful 4K video that demonstrates what this machine can do. Watch it above, then learn more at Synthopia. And check out this vintage advertisement for the unit below.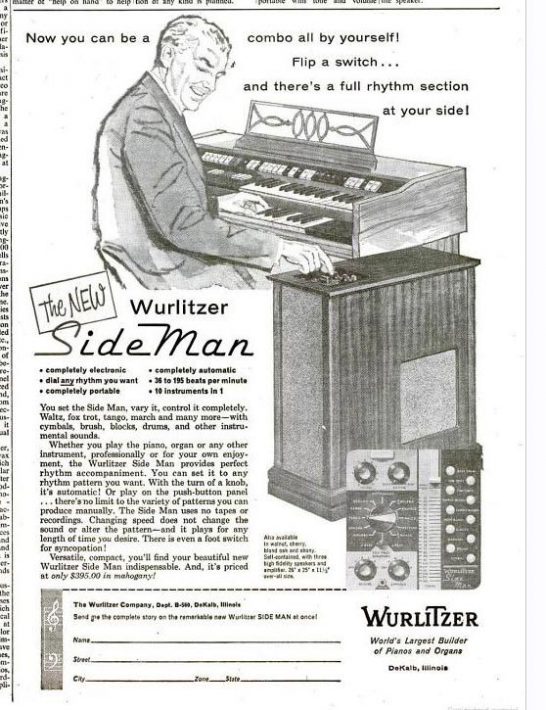 Read more: This obscure '60s record from the USSR shows off the first Soviet synthesizer