Music
This Video Takes You Inside London's EBM-Fueled Early-'90s Goa Trance Scene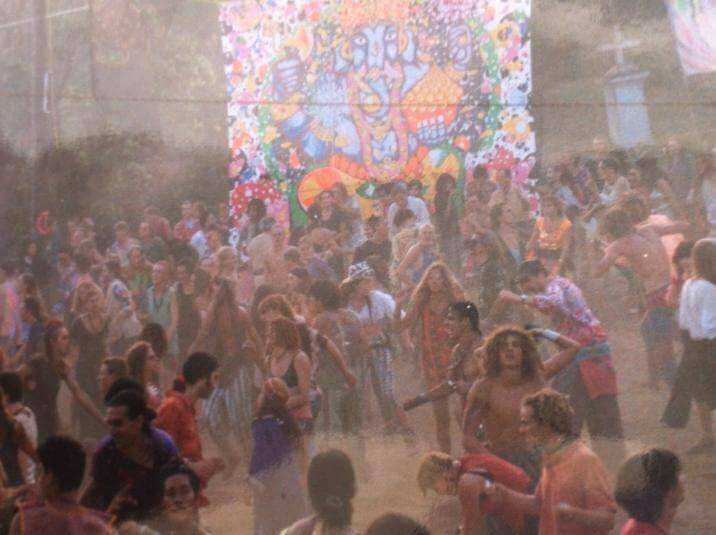 Take a trip inside one of the UK's most intense and interesting eras in club culture.
Goa trance may seem like a slightly dirty word these days, which is due in no small part to the reputation trance has earned for its slightly absurd and ego-driven large-scale events. But back in the '90s, the trippy, pounding sound that sent Goa ravers into acid-washed bliss made its way into Europe and had a major impact on party scenes around the continent. In Berlin, Laurent Garnier and Mark Reeder were pushing the trance sound in raves around the city, while in Frankfurt Club XS became a breeding ground for the ambient-tinged trance sound of legends like Pete Namlook.
London was one of the first places that the Goa sound touched down in Europe, and its impact was profound. Starting around 1992, the Focal Point party was the site where many of the best English trance DJs cut their teeth, fusing the spiralling melodies of trance with a gritty and furious EBM-inspired rhythmic footprint. The parties were—unsurprisingly—insane, with revellers from all walks of life settling into all-night raves that never compromised on the psychedelic side of things.
This era was captured in the below hour-long documentary. Featuring conversations with the DJs and ravers that made it happen, plus awesome footage from many of the best parties, it's a great insight into a now-marginal sound still manages to boom through headphones today. Watch it in full below.
Read more: The Acid Jesus story — techno, trance and Frankurt's '90s scene