Culture
These Gnarly Videos Of Vintage Boomboxes Will Take You Back To The '80s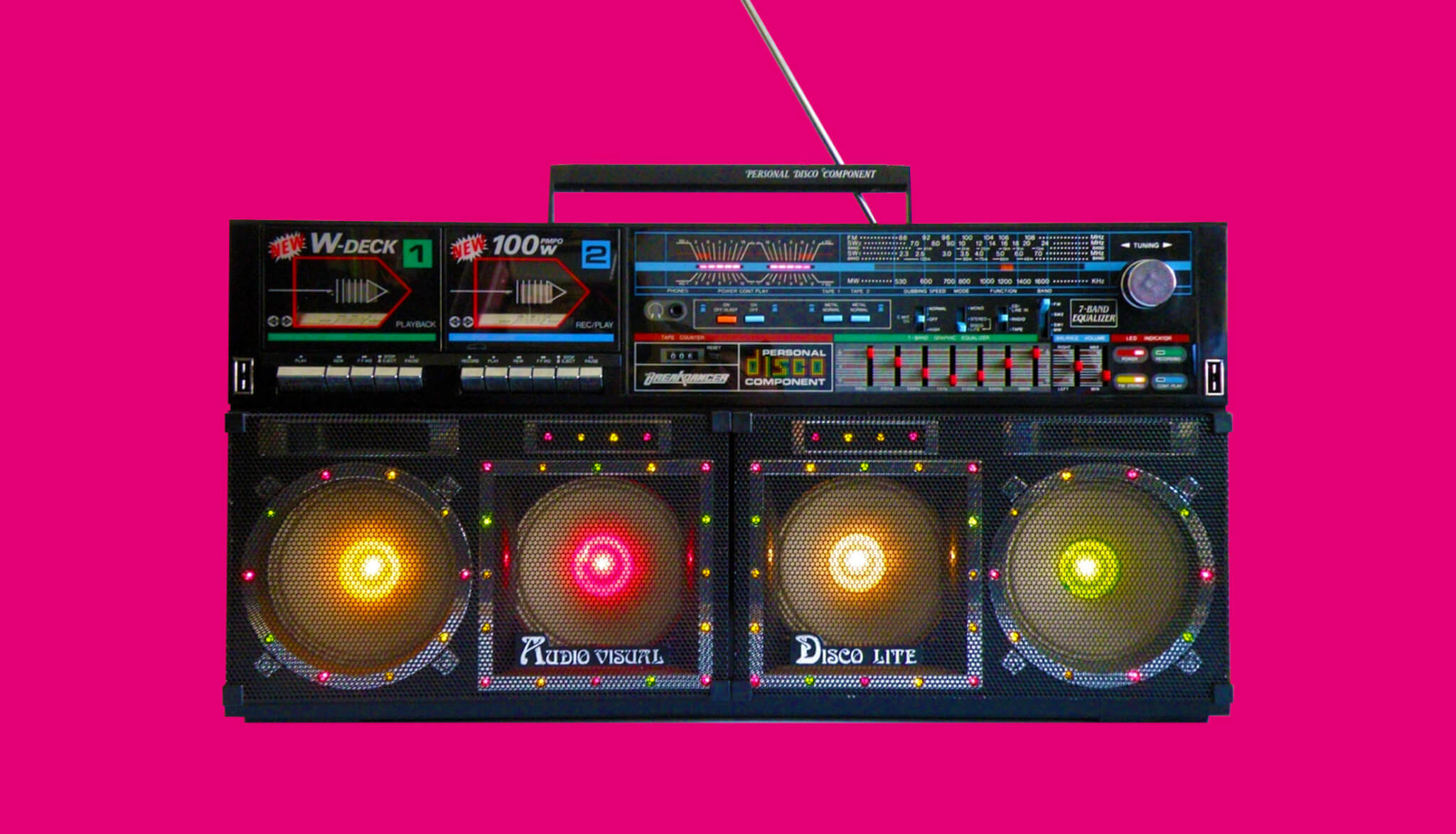 Your bluetooth speaker can't boom like this.
Your smartphone might be the most convenient way to hear music on the go, but when it comes to listening in style, there's no beating the vintage boombox. The brand new, portable bluetooth speakers of today can't even come close to that slick silver finish, the array of knobs and switches, and the satisfaction of a double tape deck assault.
The boombox was essential in bringing music out of households and privileged listening sites and into the streets. Their size and portability gave boomboxes a quirky performative element, and they quickly became vital cultural items for emerging movements like hip-hop and breakdancing, not to mention how they took mixtape culture to a whole new level.
In the 1970s and '80s, Japan became one of the leading producers of boomboxes, with companies like Hitachi, Sharp and Skitronic leading the charge, manufacturing glorious, 4-speaker Ghettoblasters alongside smaller units. As these videos can testify, the boxes have lost none of their beauty even thirty years on. Positioned somewhere between a video fetishization of and memorial to these oft-forgotten pieces of machinery, these videos will definitely have you reaching for an old collection of tapes.
And if you feel the need for some vintage tape hiss, we suggest starting with this archive of proto-rave mixtapes.
Read more: I-F dug up a Chicago house mixtape from 1989, and it's fire