Feed/Music
Watch This Crazy Floppy Disk Orchestra Play A Gorillaz Classic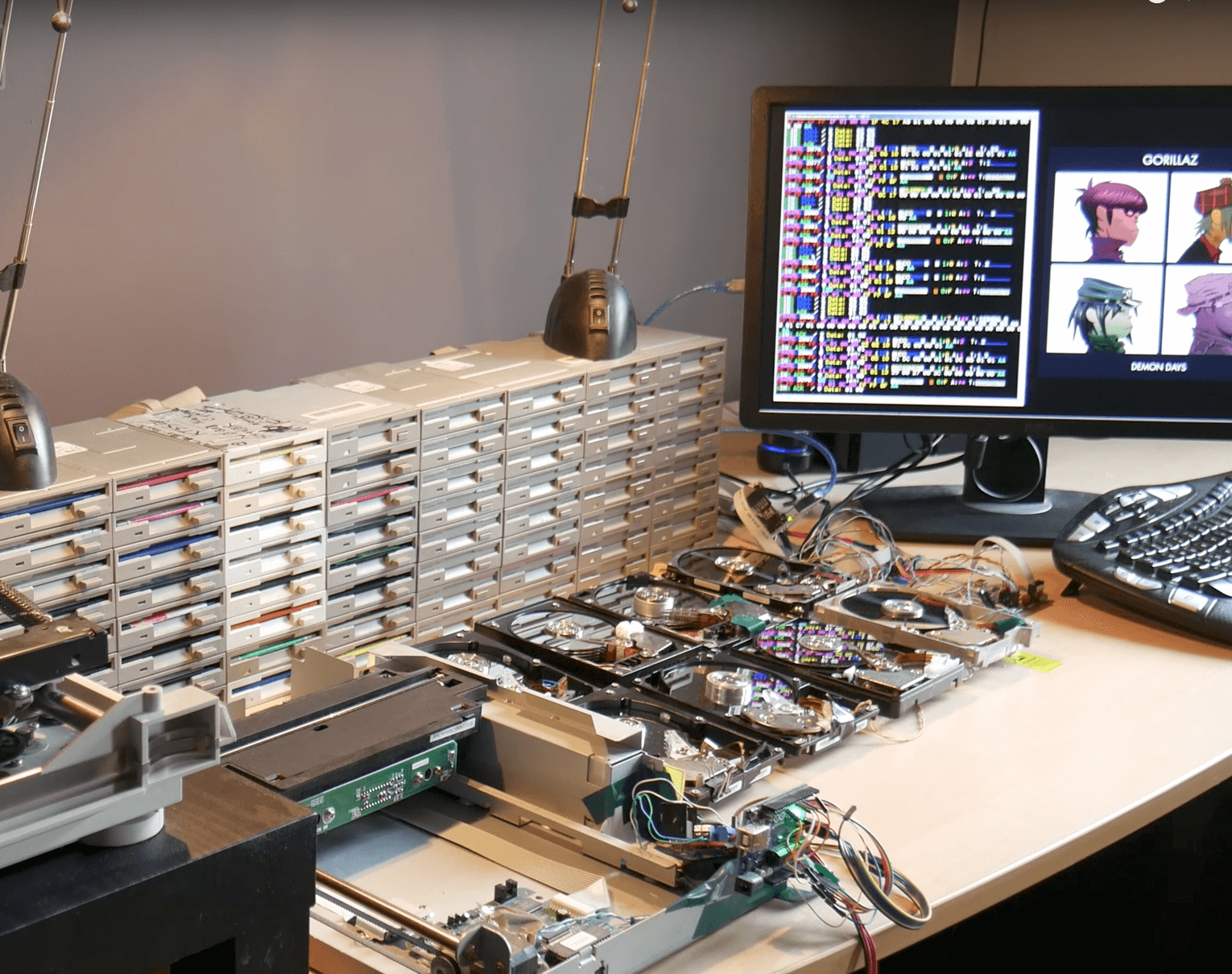 We can't imagine how much time went into constructing this rendition of "Feel Good Inc".
It seems that about a year ago, a man named Paweł Zadrożniak debuted a massive device he calls The Floppotron. It's basically a symphony of floppy disk and hard disk drives connected to 8-channel crontrollers that he programs to play computery versions of famous tunes. His YouTube channel already displays The Floppotron's performance of the Star Wars theme, Nirvana's "Smells Like Teen Spirit" and The White Stripes' "Seven Nation Army", among other classics.
His latest upload is a remake of one of our favorite Gorillaz hits of all time: "Feel Good Inc", one of the lead singles from 2005's Demon Days album. It's pretty impressive and spot-on—just a bit more electroclash and 8-bit-sounding than the original. It's a timely choice for a cover, as the name "Gorillaz" has been on everyones' lips this year thanks to the release of their new album, Humanz. As part of Telekom Electronic Beats' partnership with the animated band, we've hosted the first live interview with members 2D and Murdoc and revealed our own Gorillaz app, The Lenz.
We're now giving away free tickets to their show in Cologne, which you can register for over here.
Watch the video below and find a detailed explanation of how the Floppotron works here.
Read more: These are the 7 best Gorillaz remixes
(via Stoney Roads)