Culture
Watch A New Music Video From German Electro-Punk Outfit DAF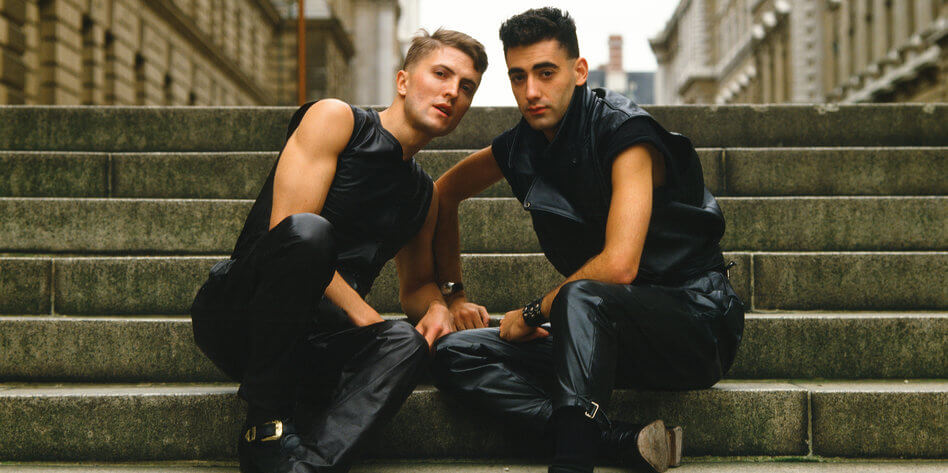 Deutsch Amerikanische Freundschaft are celebrating 40 years with their industrial-tinged banger, "Die Sprache Der Liebe".
German electronic pioneers Deutsch Amerikanische Freundschaft have made a comeback in a big way by touring extensively throughout Europe and by releasing new music—like their new boxset, DAS IST DAF. The release collects many of the band's classic, 1980s-era albums alongside a handful of remixes and new songs.
In honor of the band's 40th anniversary, "Die Sprache Der Liebe"—one of the tracks featured on the new compilation—has been released with a music video. The montage moves through industrial factory scenes in time with militaristic drum-march rhythms, visceral synthesizer basslines and lyrics satirizing totalitarian imagery. According to frontman Gabi Delgado, many of the intense mises-en-scène help to communicate one of the group's primary aims: to quell the growing tides of alt-right nationalism. "At the end of the day, it's what I call a 'sex track,'" he said. Watch it in full below.
Read more: DAF icon Gabi Delgado wants to drive you off the dance floor