Feed/Tech
Watch Out Roland Fanboys: Behringer's TR-909 Clone Will Cost Less Than $300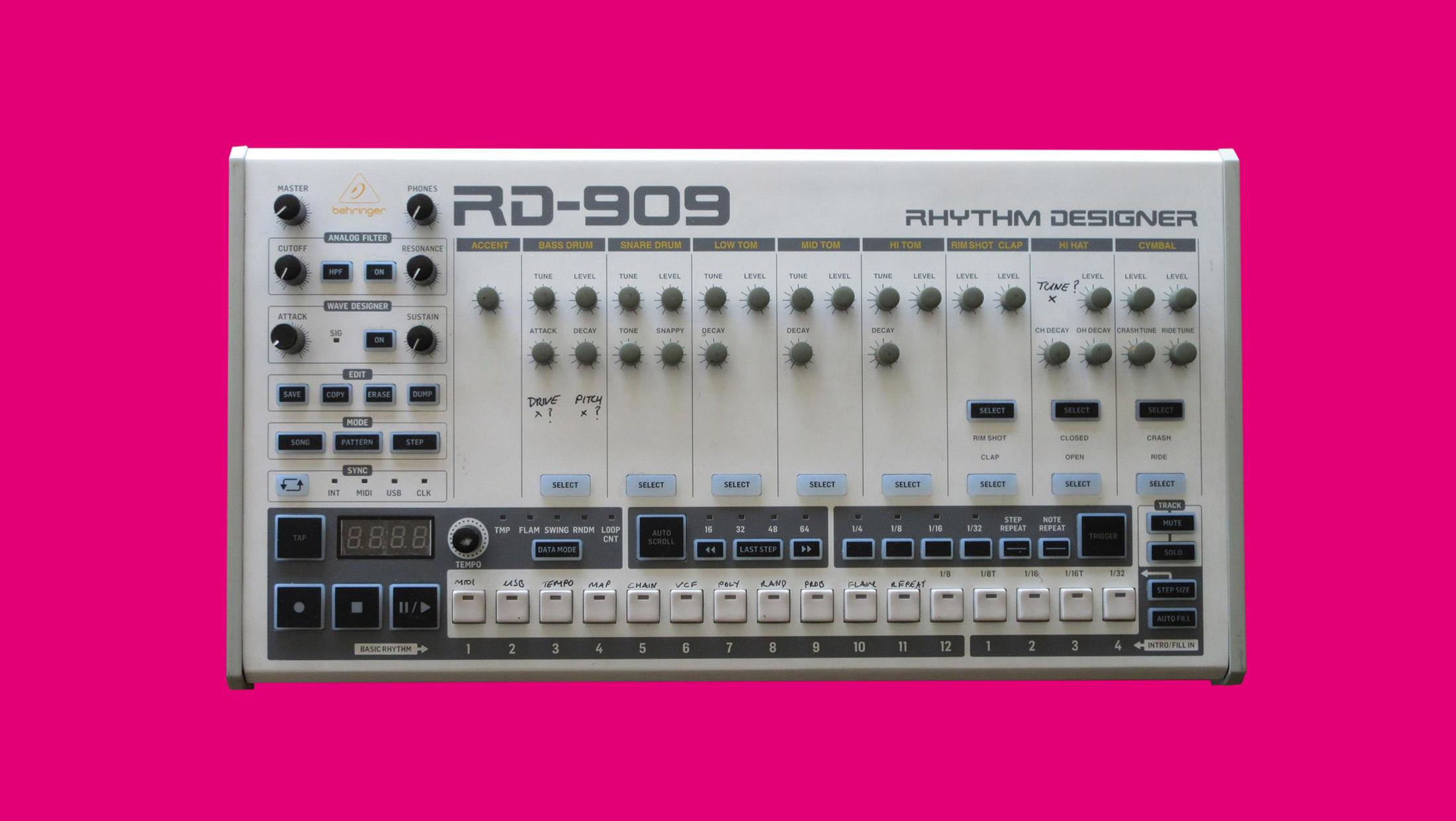 It also includes features not found on the original.
It appears Behringer's mission to clone the world's famous synths continues.
Fresh from their successful—albeit controversial—clone of the Minimoog Model D, the German audio equipment company has announced that a clone of Roland's revered TR-909 will be released in early 2019.
In a message posted to the Gearslutz forum, founder Ulli Behringer has announced that the RD-909—that is, the Rhythm Designer 909—will aim to retail at $299USD, which is a far cry from what an original fetches on the second-hard market. He also announced a variety of extra features not included on the original: "What you cannot see on the current artwork is that we have added even more functionality. One of our engineers came up with a brilliant idea to allow the sequencer to modulate the Analog Filter and Wave Designer."
A trial video of the new machine in action dropped back in September, which you can find here. Below, watch techno producer Peter Van Hoesen test driving the Minimoog clone earlier this year.
Read more: Play Behringer's DeepMind synth in virtual reality