Music
This Kickstarter Lets You Turn Your Favorite Techno Tracks Into Beautiful Works Of Art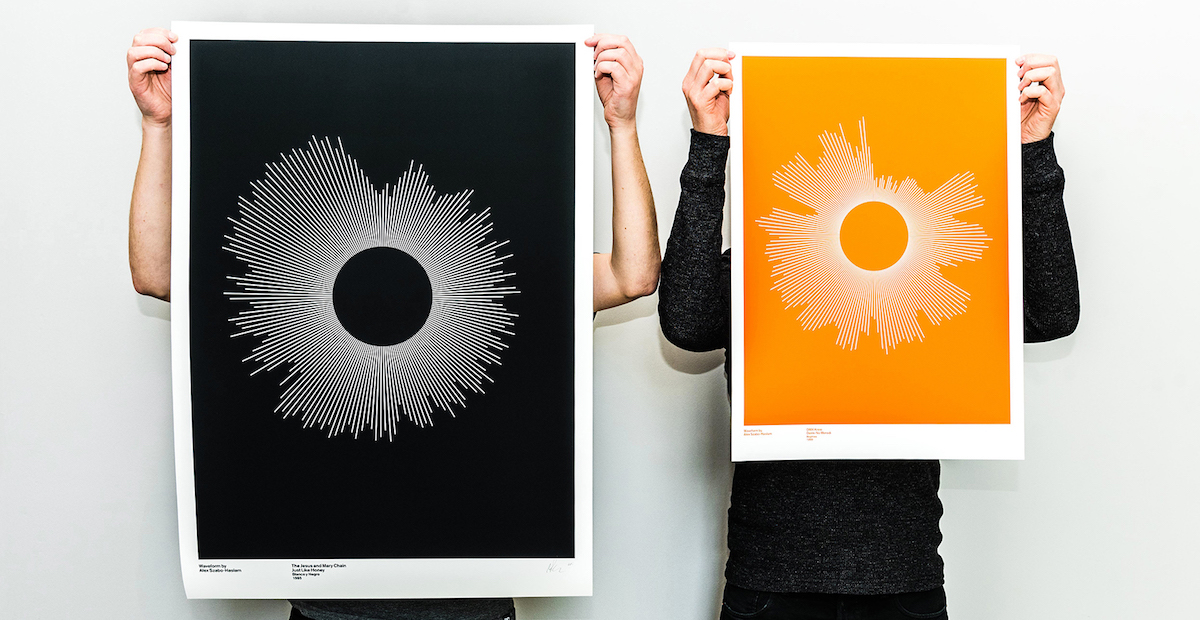 Waveform is a new Kickstarter project by graphic designer Alex Szabo-Haslam that promises backers custom one-of-a-kind prints of the waveforms produced by their favorite tracks.
Music is beautiful, but it's often invisible to the eye. What's remarkable about sound, though, is that there is a physical component in the form of sonic waves that ripple through the air.
A track's waveform is a complicated and utterly unique record of how it plays out over time. Properly visualized, these waveforms make for pretty interesting art, and that's the premise of Waveform, a Kickstarter created by graphic designer Alex Szabo-Haslam.
https://www.youtube.com/watch?v=D1V-tT1eBZk
Though technically not just for techno tracks (you could just as easily throw in your favorite 100 gecs or Billie Eilish cut), the monochromatic circular minimalism of the design just seems to suit the sound somehow.
Prices start at around €48 for an A2 print. For more information about the project, check out its Kickstarter page here.