Music
Why Is There A "Berghain Lullaby" On This Otherwise Normal New Age Spa Relaxation Album?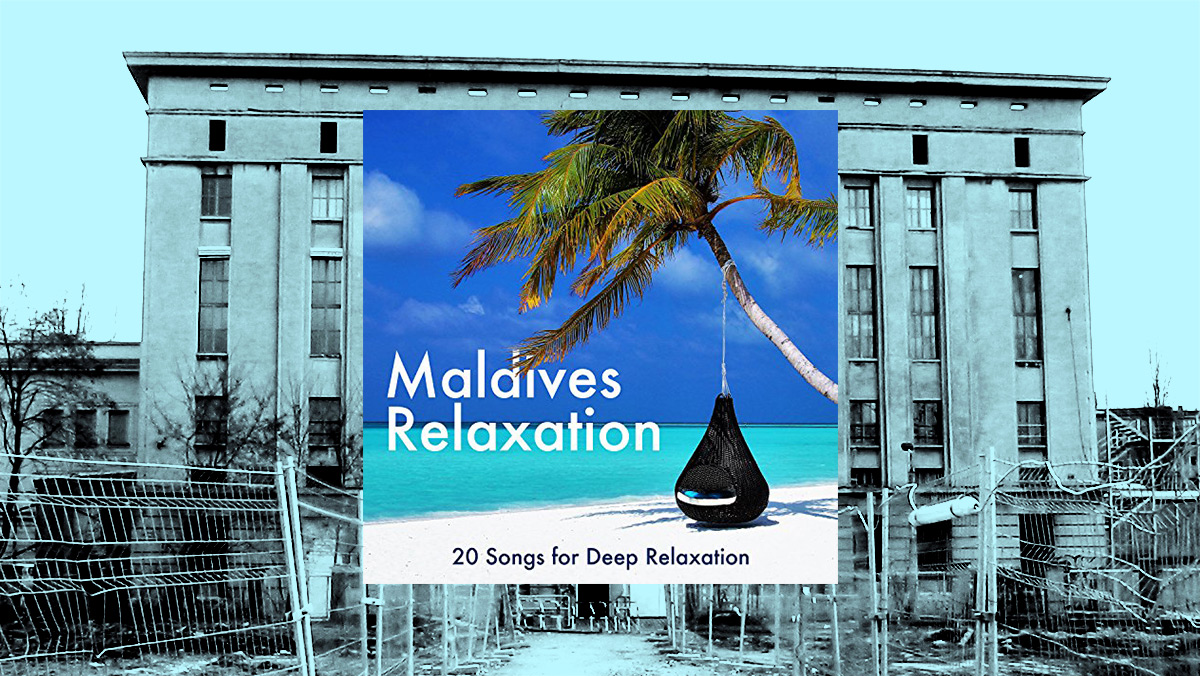 The album is called 'Maldives Relaxation: 20 Songs For Deep Relaxation Spa Music, Blissful Asian Vibes'
There are a lot of things commonly associated with Berghain, but the Republic of Maldives is not among them. The small South Asian archipelago is a famously beautiful tourist destination known for its beaches and plush luxury resorts. Considering this, we were pretty confused to find a song called "Berghain Lullaby (Deep Sleep Journey Through Self Hypnosis)" on an album called Maldives Relaxation – 20 Songs for Deep Relaxation, Spa Music, Blissful Asian Vibes. Other track names include "Orient 1", "Oriental Shadows – Deep Meditation (Spa Music)", "Just Relax Song" and "Cosmic Zen (Total Relax And Sleep Well"). Come to think of it, some of those titles are kind of problematic.
"Berghain Lullaby (Deep Sleep Journey Through Self Hypnosis)" is a collection of soothing bell tones that don't quite capture the…er…feeling of the Berlin techno institution. But, maybe listened to in the right way, they do capture the emptiness of mind that follows a marathon session inside the place. We could listen to this before bed, but the Berghain association brings up some rather unique memories.
Still, we wonder what the artist's intent was, and how this even came to be in the first place. If any of you know, please feel free to drop us a line. And if you need to soothe yourself or dive deeper into techno esotericism, then we suggest you watch this video about Stroboscopic Artefacts label head Lucy's weekly sound bath sessions in Berlin.