Milan's Best Hangouts According to Clockwork and Avatism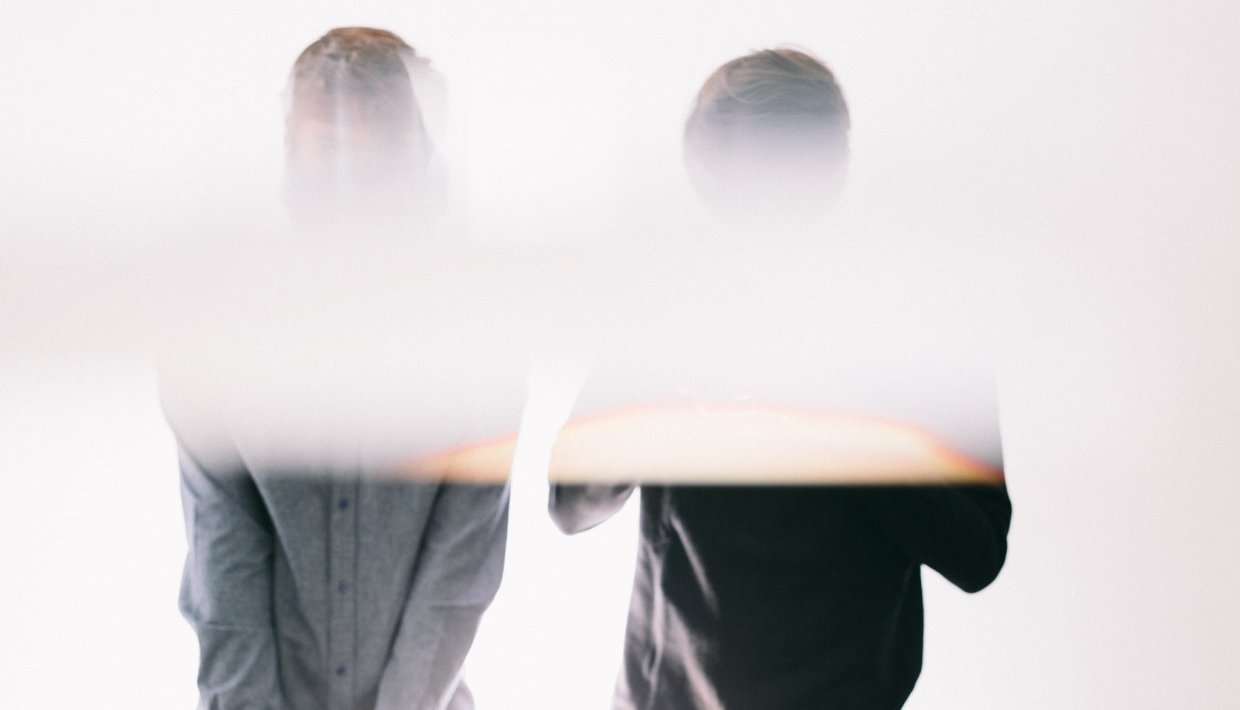 Clockwork and Avatism (AKA CW/A) are a pair of Milanese producers fresh off the release of an album of broken technoid hybrids titled Words Unspoken, Acts Undone for the Parachute imprint. When they're not building immaculate club heat-seekers, they like to enjoy the finer points of Milan's music, culture and food scenes, and they've been kind enough to give us some tips for what to visit during a trip to Italy's fashion capital. This varied selection of record stores, bars and restaurants is the perfect antidote to Milan's mainstream attractions, so if you're one to drift off the beaten track, enquire within.
"The Yard is a small boutique hotel in the Navigli area, which we visit mostly for its eccentric and lively bar in the lobby. Other than playing bocce (a hilarious ball game usually played by whiny old men) on the full-size sand court, one can enjoy great drinks made by highly trained mixologists. Don't forget to try their signature Moscow Mule and Old Fashioned cocktails and their bourbon selection. It's pretty impressive."
Image via Vito Corvasce.
Serendeepity Record Store
"Serendeepity is the record store in Milan. It has a good collection of house, techno, leftfield and classic material, so if you're visiting town you should definitely check it out. Most DJs who come to Milan tend to stop by, so it often becomes an impromptu meeting spot. The Parachute label hosts in-store showcases here, which occasionally turns the store into a miniature rave."
Image via outsidersmusica.it.
TOM Restaurant, Bar and Club
"TOM is a new spot in the heart of Milan that quickly rose to popularity thanks to its multi-functional approach. The venue is run by friends of ours and features brunch by day, dinner by evening and cocktails by night, and it boasts a 'club' room for whoever happens to have had one drink too many. The line-ups tend to be hit or miss, although Pearson Sound and Andy Baumbecker have played there recently. While we aren't big fans of the club room, the food and service are great. Thursday is the best time to visit. We recommend trying the filet with mushroom sauce and the mind-blowing Wonka dessert."
Image via shoppingmilanoroma.it.
"Fondazione Prada is a huge exhibition space recently opened by Miuccia Prada in southern Milan. It's worth seeing for Rem Koolhaas's masterful refurbishment and redesign of the former distillery building and Wes Anderson's recreation of an old school Milanese bar. We find the space to be more interesting than the art it holds, but who are we to judge?"
Image via archdaily.com.
"Honestly, these guys make the best gourmet burger we've ever had—bar none. Lorenzo, the owner and chef, is passionate enough to have a cheeseburger tattooed on his chest. He goes to markets around Milan to find the freshest ingredients to make his weekly special, but if you feel brave enough you should try his Aranceto Burger with extra bacon and a pinch of his homemade spicy sauce. It's our personal favorite."
Image via Mad Sandwich Milan.
"Thanks to daring lineups and a low-key approach, Dude feels like the most 'European' club in Milan. The music tends to be more on the techno side in the main room, but Osservatorio Astronomico, a smaller floor near the club's entrance, is great for more intimate experiences. One of the bars is catered by the guys who run Rita, which means the cocktails are top-notch. Also there's a nice outside area, so the venue doubles as a late-night meeting point for hanging out with friends."
Image from Len Faki's Gigatools page.
La Gelateria Della Musica Ice Cream Shop
"This is a music-themed ice cream shop with flavors like cheesecake, egg cream, bread and butter, vegan chocolate and something like six different variations on pistachios (including 'salty'). While the odd flavors aren't for everyone, it's highly recommended for their simpler options too. This place totally destroys Grom, which is generally considered the best gelateria in town by tourist guides."
Photo via Built Up Chaos. 
"Tagiura is run by the Angelotti family. It's a very traditional Milanese spot. Thanks to a constantly changing menu and good prices, it's perfect for a lunch break whenever we're in the studio all day. The cotoletta (an Italian schnitzel) and the ravioli are especially great, and they have a few vegan options every now and then. The fact that this place is so close to our studio makes it a bit of a biased choice for us, but we still recommend it emphatically."
Image via Tagiura's website. 
La Vigna di Leonardo Museum
"This recently-reopened, beautiful 600-year-old vineyard is located near Da Vinci's famous The Last Supper painting. There's not much to do here except stare at its beauty and wish that one day you'll win the lottery and be able to afford something like this"
Image courtesy of La Vigna di Leonardo's website.
"This store specializes in extreme music with a big focus on black metal. Thomas used to spend afternoons outside this place as an angst-ridden teen, although they've since relocated from their legendary Colonne locale to a small back alley. The owners also operate a distribution network/label and have pressed and released music by bands like Behemoth and Mayhem. The shop itself is nothing special, but if you're looking for that limited vinyl issue of some obscure Norwegian band no one has ever heard of, they'll have it here…just don't tell them you like techno."
Image via Sound Cave's website. 
Like this? Let them know!