Here's the Extended Program for EBF Zagreb 2015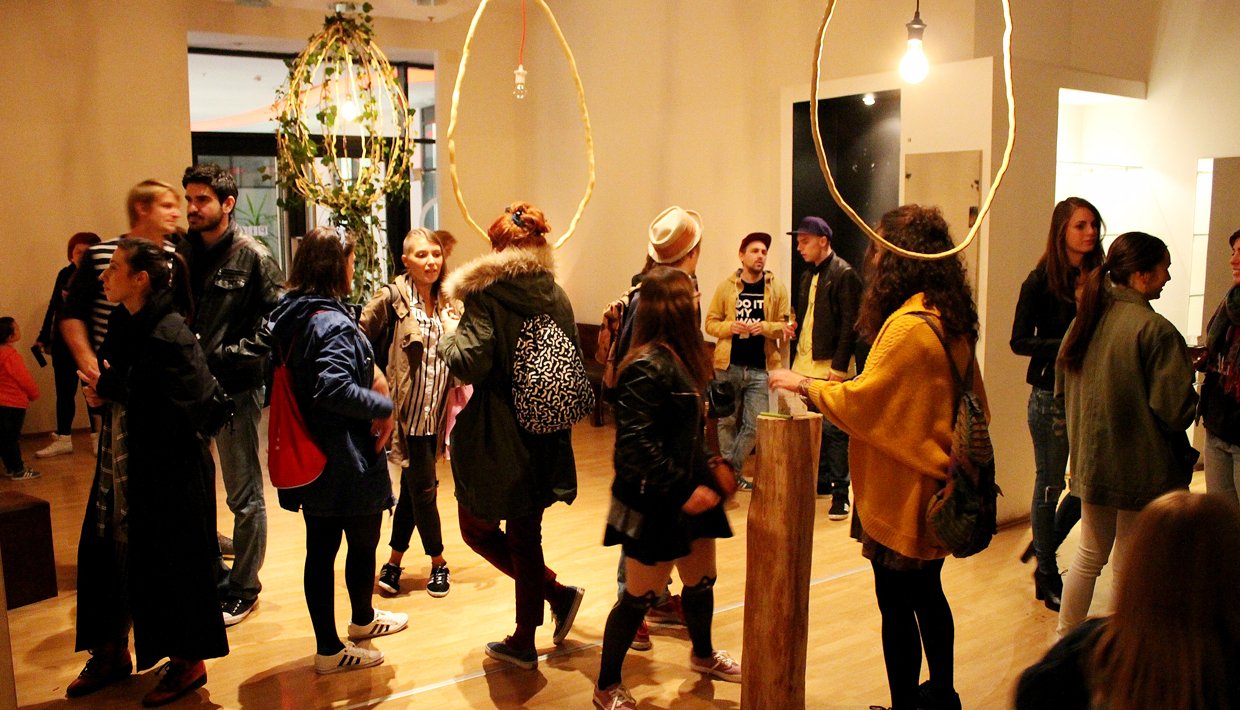 Our final festival of the EB Fall 2015 season will hit Zagreb, Croatia on Friday, November 6 with a litany of international and local DJs, bands and solo artists. Our main events include performances from Young Fathers (who played in Bratislava last year), DJ Koze, Sinkane, EB Mag conversation subject Mykki Blanco and more; find the full details here. Our new 48-hour festival format also involves a bunch of partner events that take place throughout the city during the day and evening, and we've got all the details for the extended program below.
Third Biennale of Painting
November 6 @ 11:00 – 18:00 & November 7 @ 11:00 – 20:00: Get insight into the work of interesting Croatian visual artists at the 3rd Biennale of Painting organized by The Croatian Association of Visual Artist (HDLU). Electronic Beats Festival guests receive a special 50 percent discount on entry to enjoy recent works by Stipan Tadić, Zlatan Vehabović, Grgur Akrap, Fedor Fischer and many more.
November 6 @ 11:00 – 18:00 & November 7 @ 11:00 – 20:00: Croatian Telekom offers free entrance to the Museum of Contemporary Art to anyone with EB ticket or wristband during both days of the festival.
UMAMI: Electronic Beats Menu
November 6 @ 11:00 – 23:00 & November 7 @ 11:00 – 23:00: While walking from a lecture to an exhibition or an EB concert, grab a delicious bite to eat at Umami fusion fast food on Skalinska Street! Pad Thai, falafel, or perhaps a comforting daily special soup? Check the specials recommended by EB and get a 20 percent discount with your ticket or wristband plus a special gift from EB at checkout!
CDSS x EB Chill Station + Design Workshop
November 6 & 7 @ 09:00 – 21:00: The Croatian Design Superstore stocks the very best Croatian designers and delightful munchies and coffee inside its "chill station."
Menu:
1. CHILL FOR FOUR – 80kn
4 beers + grebalica and zlevanka
2. BRUNCH FOR TWO – 50kn
2 coffees any style + greblica, zlevanka and apple pie
3. COCKTAIL COMBO – 90 kn
3 cocktails + 3 tapioca
November 7 @ 11:00 – 20:00: On Saturday afternoon, the Croatian Design Superstore gives you a chance to participate in a design workshop. The Processing workshop with Dominik Markušić & Franka Tretinjak will allow visitors to engage in creating visuals thanks to sound waves of their favorite electronic beats. The idea is for participants to use mp3/wav tracks from which a visual will be generated in Processing code. The work will later be exported and available for application or print. Participants should bring their own laptop with the latest version of Processing installed. Some familiarity with both is recommended, but not necessary.
To sign up for this workshop, send us an e-mail at festival@electronicbeats.net with your name, the name of the workshop and we'll get back to you!
Native Sessions x CFSN & Koolade
November 7 @ 18:00 – 20:00: Native Instruments, CFSN Crew and Electronic Beats—it's a match made in heaven! And if we add famous Croatian producer Koolade as a presenter to the formula, we get an amazing experience at the first-ever Native Session in Croatia. Held in Berlin, London, Los Angeles and Tokyo, Native Sessions is a series of regular events dedicated to bringing Native Instruments users, experts and the wider music community together. RSVP for the event here.
November 7 @ 10:00 – 18:00: Zag-Verb is a one-day music workshop which concentrates on the reverb effect. Eight participants will record and study the reverbation at several acoustic spaces. They will also learn how to apply it to their own audio sources and how to use it in their own productions. The workshop is led by Ksenija Ladic, who experiments with analog and digital synthesizers, field recordings and vocals and also makes music under as Ksen and part of the band Tomislav. All interested attendees must register in advance, as the number of places inside workshop is limited.
All participants must bring recording equipment, an HD or SD card recorder, a laptop with Ableton Live, an audio interface and headphones. To sign up, send an email to festival@electronicbeats.net with your name and the name of the workshop.
Mochvara's Vinyl and Comic Fair
November 7 @ 11:00 – 18:00: The fair is open to a wide array of comic books and music culture-related stuff, from posters and books to CDs, DVDs and more. Electronic Beats will host the biggest local comic and secondhand vinyl market, which will gather the best secondhand stores and sellers.
EB Lecture on Professional Music Journalism
November 6 @ 17:00 – 19:00: How does a music journalist treat the spoken word? How can you implement oral history into your journalistic work? Electronic Beats Editor In Chief and contributor to The Wire, NPR and Deutsche Welle A.J. Samuels discusses the potential pitfalls of oral histories and positive aspects in a lecture sponsored by Radio Student.
November 7 @ 15:30 – 17:00: How did hip-hop start in Croatia? Who was the first MC? Blackout/Fresh Island crew member, DJ and music production company founder Phat Phillie will address all that and more at Booksa on Martićeva Street.
'Club Fashion Under a Magnifier' Panel and EB Bon-Ton In-Store Event
November 7 @ 15:00 – 17:00: Join four unique dance floor fashionistas in a panel discussion that puts contemporary Croatian club fashion under a magnifying glass.
November 7 @ 17:00 – 21:00: Have a ball after the talk with Jogarde & Martina on the decks and use an EB Festival discount to purchase chic fashion, vinyl, books or art products. This innovative store and gallery provides it all in one place.
FRIEND'S ROOM + 'FACES' EXHIBITION
November 7 @ 19:00 – 23:00: During the EB Festival, the private gallery Pikto in the Branimir Centar will display two photo exhibitions: Tarik Walid El Kawam's From Afar and Denis Dunaj's Faces. Both artists explore bits and pieces of their subjects' potent emotions and freeze intense moments in time. On Saturday, Pikto will offer visitors a special chance to experience the works as well as the Friend's Room music project. DJs Ikonal, Noon, Lila Cube, Tvrtko & Sladoled have chosen a special spot for special EB edition of their Friend's Room to provide the best possible warm up for DJ Koze's performance, which is only a 5 minute drive from the gallery.
Teneo Brewolution: Coffee Workshop
November 7 @ 14:30 – 17:30: Electronic Beats and Teneo, the city's finest and loveliest coffee place, are organizing a quality coffee brewing workshop for its visitors. Learn ten traditional and modern coffee brewing methods or spend some time perfecting your own. Treat yourself to a couple of hours of supreme coffee under the expert guidance of Teneo's owner (a professional brewer), and try a variety of methods with an espresso machine. You will start your journey to understanding the influence of the degree of grinding, temperature, quantity, extraction and method and how it's all related to a finest cup of morning java.
To sign up for this workshop, send us an e-mail at festival@electronicbeats.net with your name and the name of the workshop, and we'll get back to you!
Like this? Let them know!