10 Early-'00s Big Room House Tracks That Can Still Be Used To Pump Up Dance Floors Today
Dive into one of house music's least respected offshoots with this guide to early-'00s big room house by TEB record digging expert Finn Johannsen.
Published on September 19, 2019 14:41 Berlin Time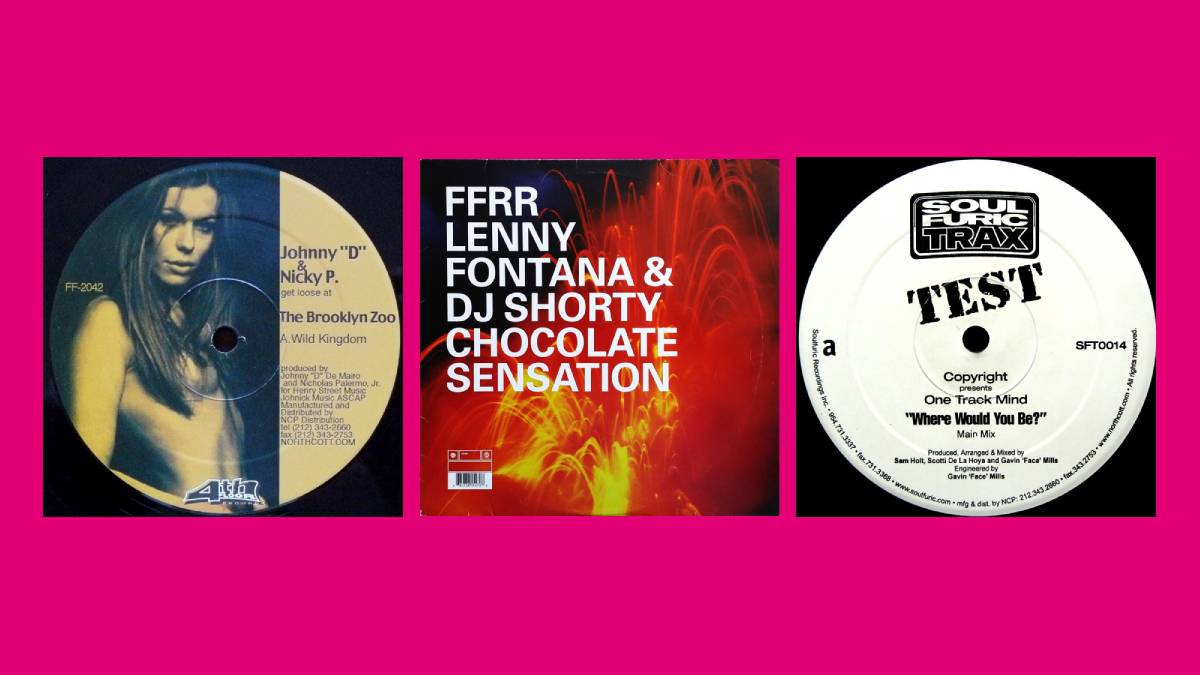 Even today, it's pretty safe to say that "big room" house music doesn't have the best reputation. Yet, like many dance music genres engineered for mass consumption, there's often some good to go with the bad—but it's usually only obvious in hindsight.
By the late-'00s, house music had long since experienced a kind of schism that had split the scene between its commercial and underground incarnations. The mainstream popularity of the music and the development of so-called "super clubs" in the mid-'90s led to a pumped-up, bombastic and accessible sound that was widely derided by DJs who served smaller, more discerning dance floors.
Then and now, critics have derided the genre for its lack of creativity and rigid adherence to formula. That may be true, but the big room house of the early '00s was also a kind of apex of booming beats, dramatic breakdowns and disco samples. And, in some cases, these tunes have the right kind of cheese needed to move modern dance floors. Here are a few of the good ones.
Victor Simonelli, "Ease Into The Dance" (Stellar 2000)
"Victor Simonelli has many great moments in his back catalogue, and in my opinion this is on par with his most cherished productions. For me, the combination of the bodiless vocal sample and the pumping yet elegant deep groove is as immersive as Love Inc.'s 'Life's A Gas'. I'm serious."
Lenny Fontana & DJ Shorty, "Chocolate Sensation (Original Force Mix)" (FFRR 2000)
"Johnny Hammond's early disco staple "Los Conquistadores Chocolates" was sampled countless times, but not as sweeping as on this belter. Extra props for the extended filter break which then erupts into Loleatta Holloway singing at the top of her lungs. This track pushes all the right buttons even though you can predict it's every move—the thing being that every move sounds even more striking than the one before. If you have never been on a dancefloor exploding to this, you really missed out."
Groove Assassins, "Everything I Knew" (Black Vinyl 2000)
"If some of the orchestral disco maestros were still active in the '90s their music could have sounded like this. Nick Moss and Will Hague understood the craft of their forbearers on this track, and they made it their own."
Rhythm Section Feat. Donald O, "Do You Know (Main Mix)" (MAW Records 2000)
"Every disco DJ should bring at least one Chic Organization production to their party, and every disco loving house producer should sample at least one as well. Henry Maldonado went for 'My Forbidden Lover', and then he turned it into a glorious garage opus, co-written and performed by the great Donald O. This should have been much bigger than it actually was, but it's never too late."
David Bendeth, "Feel The Real (Jazz-N-Groove Ultra Classic Mix)" (Audio Deluxe 2000)
"'Feel The Real' was indeed an ultra classic, albeit on the jazz funk/disco circuit of the '80s. By the time this was released, Jazz-N-Groove had perfected their slick but heavy groove template so impressively that they basically could have applied it to any tune they were given and come up trumps. Judging by their vast output, some say they did just that."
LoveRush, "Luv 2 See Ya (Joey Negro's Vocal Mix)" (Azuli 2000)
"Joey Negro has always known how euphoria works. On this record, he aimed straight at the highest level of it. There is some sweet innocence about the tune, but the pumping groove underneath and several breakdown dramas tells you to work it…hard."
Copyright Presents One Track Mind, "Where Would You Be? (Main Mix)" (Soulfuric Trax 2000)
"The way D-Train's 'Music' is filtered up and down here is very reminiscent of the finer moments of the French House phenomenon, but the groove somehow is not. It is just too pushy and impatient, and the vocal samples get a more generous treatment that verges on harmony. All of these were good decisions."
Johnny D & Nicky P, "Wild Kingdom" (4th Floor Records 2001)
"Of course big room productions could work well with deeper sounds, and Johnny D and Nicky P (a.k.a. Johnick) knew how to achieve severe dancefloor hypnotism anyway. As always when they were in charge, the music has this strangely psychedelic notion. 'Wild Kingdom' is a real gem that you can get lost in."
Sunshine Anderson, "Heard It All Before (E-Smoove House Filter Mix)" (Atlantic 2001)
"E-Smoove was mostly not as smoove in the '00s as he had been before (but who in this field actually was). If you remix a sleek R&B hit, you cannot fire on all cylinders. Still this has the right amount of infectious funk, and it does not divert any attention from the song. There were, rather surprisingly, not that many great remixes that managed to aptly transfer R&B to a house context, but this one gave a lot of the right clues."
Kraze, "The Party 2001 (Love City Club Remix 2)" (Groovilicious 2001)
"This track works even though it reads so unimaginatively on paper: Kraze layered the acapella from his own 'The Party' over Todd Terry's "Can You party"—two totally rinsed tracks by that point—and then somehow managed to turn them into a fierce banger suitable for New York's then-shuttered Sound Factory. It's not inventive, but as it steamrolls you on the floor, you will not care one bit."
UBP Feat. Bobby Pruitt, "We Are One (Jazz-N-Groove Hands Up Vocal)" (Soulfuric Recordings 2001)
"I love how this mean little melody never lets up totally regardless of the fact that there is a funky booming bassline, a quite shouty soul singer, a female choir and several breakdowns. It has the whole big room gospel house spectrum. This is a big show, but one detail steals it. Genius."
DJ Oji, "We Lift Our Hands In The Sanctuary (Anniversary Vocal)" (Sancsoul Records 2001)
"The original was one of the churchiest of the churchy house anthems, a whole nocturnal service for those who need the club as a shelter and a place for relief and rejoicing. 95 North remix it into a way more urgent groove, but do not sacrifice any of the worship and righteous spirit. Hands were lifted and love was alive, again."
Jon Cutler Feat. E-Man, "It's Yours (Kaze Retro Mix)" (Chez Music 2002)
"The original was a jazzy funked-up groover that was hugely popular, but Frankie Feliciano boldly opted for a complete rework, keeping the keen message intact but underlying it with unsettling and swirling sounds and beats that reference Pépé Bradock's 'Deep Burnt' and a lot of early Todd Terry productions."
Los Jugaderos, "What You Doing To This Girl? (Norman Jay's Good Times Re-Edit)" (Junior Boy's Own 2003)
"In 1996, Ashley Beedle and Phil Asher turned a marvelous 1979 disco gem by Dazzle into a blinding and trippy house excursion. Seven years later, the original rare groove don Norman Jay gave it a remix, and when I read about that then I was expecting it to sound truer to the Dazzle original and Jay's own legacy. But to my surprise, his version was way punchier, and to my joy he highlighted all the best bits even more. Pure disco house bliss."
Hardsoul Feat. Ron Carroll, "Back Together (Classic Main Mix)" (Soulfuric Recordings 2003)
"There's nothing better than to conclude a fine time at the big room house club with a big room soulful vocal house hymn. Even better when that tune is ever so slightly less big roomy than what happened before, but still easily keeps up the intensity and punch, just because it is a wonderful piece of music that knows and serves its context."