Celebrate 20 Years with EB and Pre-order Our Forthcoming Book
Available exclusively in German, the compendium of music, culture, and more comes with a limited-edition GmbH jacquard face mask for the first 50 pre-orders via DYRM!?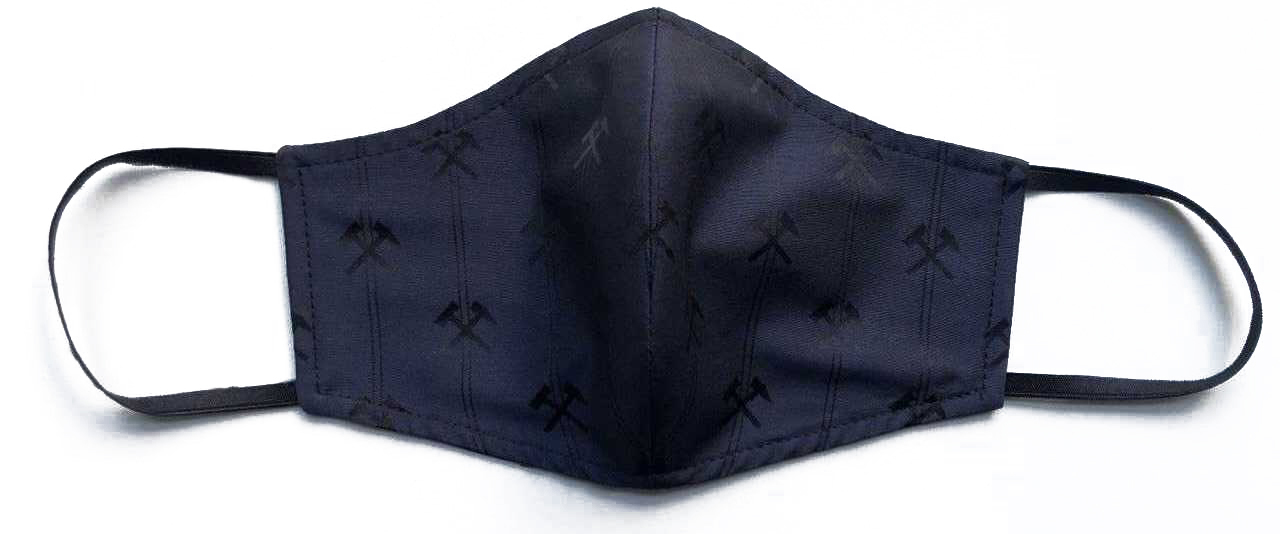 This year, Telekom Electronic Beats celebrates its 20 year anniversary with the production of a 304-page, titular book exploring the intersections of electronic music, media, and culture across the program's storied history, as well as carefully contextualizing the role and function of brands within consumers' lives.
Available exclusively in German, the Electronic Beats book hosts such longform features and essays on: the role of brands and music in a post-label era, the women pioneers of electronic music, how the dance floor is today's religious congregation, the development of music in games, virtual escapism during the uncertain year of 2020, among other topics and interviews.
The book includes the contributions of key figures within the EB universe including Honey Dijon, Billie Eilish, Bryan Ferry, Ellen Allien, Daniel Wang, Lars Eidinger, Ji-Hun Kim, Whitney Wei, Max Dax, Marie Staggat, Sven von Thülen, Lisa Blanning, Jan Wehn, Jens Balzer, Gunseli Yalcinkaya, Laura Aha, Thomas Venker, Derek Opperman, Aida Baghernejad, Dixon, Transmoderna, Jens-Gerrit Papenburg, Anika Meier, Tim Bruening, Caroline Whiteley, Serhat Işık, Benjamin Alexander Huseby and many more. Alongside these texts are exclusive photo galleries and drawings by the artist Stefan Marx, who also designed the Electronic Beats cover.
The first 50 pre-orders through DoYouReadMe?! will come with limited edition face mask, designed by the club-inspired Berlin label GmbH and recycled from reclaimed deadstock wool-satin blend jacquard fabric from their "Rare Earth" Autumn/Winter 2019 collection. Lined with soft anti-microbial fabric, a hanging cord to wear at the neck, and an adjustable fit for the nose, the mask features the label's signature black and navy hammer and pick monogram, which subtly signals the working class and German mining roots of founders Serhat Işık and Benjamin Alexander Huseby. Işık and Huseby were recently interviewed on the EB podcast discussing fashion as a tool for counteracting racism and sociopolitical activism. "For GmbH, music is the starting point for any creative process," the two say, referring to their natural fit for the project. "We have been approached a few times to make a mask this year, but we needed sometime to warm up to the idea. Now that masks have become ubiquitous to our lives, it made sense as a limited edition give away for this book launch."
On its website, Electronic Beats will commemorate the anniversary in the lead up to the official book launch in March 2021 by digitizing exclusive interviews, articles, and photos from our archives as well as publishing translated English excerpts from the book itself. Keep a look out for all celebratory book content, and more information about the launch event early next year.
Launched at the turn of the century in 2000, Electronic Beats is an initiative within Deutsche Telekom's corporate music and youth marketing division that has grown to one of the most influential music programs in Europe. Along its varied history, EB has united coverage of mainstream artists like Billie Eilish, Lana Del Rey, and Depeche Mode with new underground talent like Fauzia, TYGAPAW, and Nazar. Its core formats, too, have evolved, from a print magazine to a fully digital platform and shifted from Slices, a monthly DVD series, into weekly YouTube productions. Today, Electronic Beats connects a global community of producers, DJs, fans, and music-lovers alike with its engaging social media arms, podcast series, weekly newsletters, and video channel—all revolving around the program's heart electronicbeats.net.
Pre-order the Electronic Beats now here at DoYouReadMe?. The book will be officially available and distributed throughout Germany in March 2021.