72 hours in Rio de Janeiro: Felipe Altenfelder of activist group Mídia Ninja
Photos by Luci Lux.
Brazil today is a country divided. And nowhere is this division more palpable than in the cultural capital Rio de Janeiro. There, in the hilly tropic idyll, rich and poor live side by side. They share the same beaches, dance to the same rhythms, and are watched over by the same monolithic Christ the Redeemer. But they live drastically different lives. Since being awarded this year's FIFA World Cup and the 2016 Summer Olympics, the appalling differences between rich and poor and extremely wasteful spending on public projects have sparked violent mass protests in South America's largest economy. 
As a founding member of activist group Mídia Ninja, Felipe Altenfelder became notorious amongst Brazil's bloggers for reporting live from last year's numerous riots. We met him on Arpoador Beach during the Ninja's annual gathering. To read the rest of our Brazil story, go here: part one, part two.

In 2003, the then minister of culture Gilberto Gil formulated the great idea of a "Deep Brazil": taking the focus off of Rio de Janeiro and São Paulo as the sole cultural centers and involving each and every citizen of this vast country. It made us realize that everything that was already happening just lacked visibility, so we started the Mídia Ninja movement to use the web as a platform to promote independent cultural exchange.
Round about 2011, we were becoming a social movement of sorts. By then we were already occupying spaces all over Brazil, discussing and suggesting new ways of using money and housing and had gathered a network of journalists and social activists whose causes we helped promote. While our generation has always been inspired by free media, a new energy rose in our group, drawn from the Arab Spring, Occupy Wall Street and similiar movements happening at that time.
The idea was that everyone can be a Ninja when they need to be: a philosophy of free journalism and crowdsourcing. We wanted to let people know that the mass media does not have a monopoly on truth—and by creating our network the credibility of state controlled TV stations and news outlets started showing cracks. The political consciousness of our country is growing.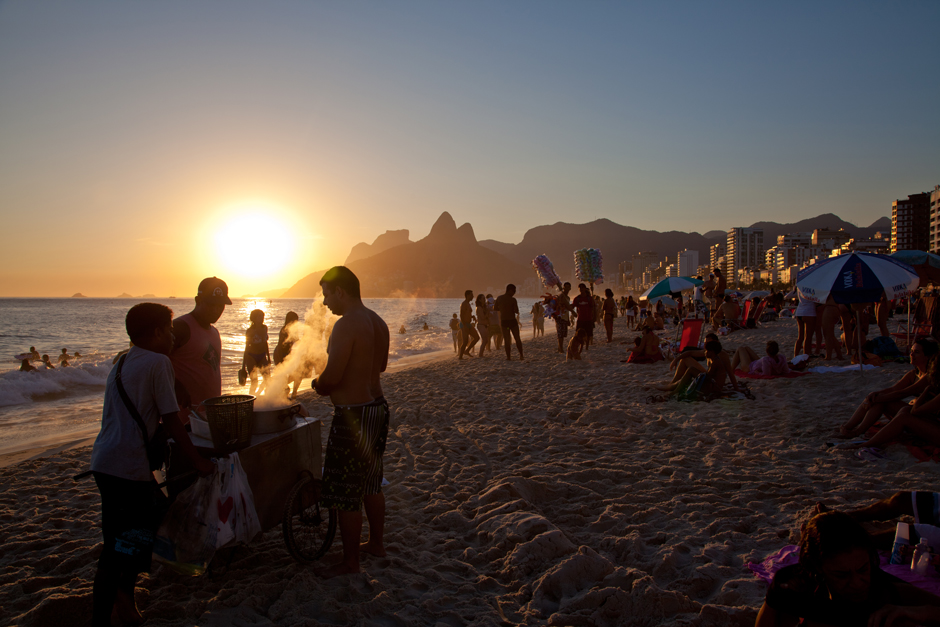 Last year, our efforts resulted in the streets becoming a democratic space for the first time. The people were fed up with being held for fools—and the government got nervous. The police lost their cool, and their violent reaction propelled the attention of the protests to an even higher, international level. This was also due to Ninjas reporting live from the epicenters of the riots, thus streaming live videos that showed police brutality without editing.
Having said that, it's important to stress that the initial idea was not an anti-government one. Our former president Luis Inácio Lula Da Silva took forty million people above the poverty line, which is amazing. We are not talking about a few hundred Brazlian real more a month: It's about the self-esteem, education and critical reflection of the next generation of young Brazilians.
Our state has to take better care of its citizens' human rights, cultural possibilities, the environment, the access to independent communication and of course drug policies. The demonstrations took place to pressure the government, to remind them that there is still a long way to go. To say: "We want more!" ~
Published June 17, 2014. Words by Michael Lutz & moritz.schmall.