2012 Editor's Picks: Louise Brailey
2012 was an exemplary year for music.
Much like 2010, and 2009 and 2011. In fact, if you ever think an arbitrarily demarcated 365 days has been a shitty period for releases, you're not looking hard enough or you're reading the wrong publications or you buy all your CDs from supermarkets, in which case you're still working out which of the 58 Roman Reloaded re-releases claims the coveted number one spot in the 2012 Album Poll of your Mind. Meanwhile, in the real world, we were treated to a wealth of releases that made me wish, as always, that there could just be a temporarily and merciful cap on new music being released for the next few weeks, the next few years, so that I could catch up on it. Indeed, the unstemmable current of new music, of mixtapes, records, singles—the sublime surge of megabytes—would destroy us if we tried to catch it all. And how we do: WE ARE ALL CULTURAL FILTERS NOW! 
Here's my futile attempt to scoop up air and put it in my pocket, or rather, my entirely subjective Excel spreadsheet of quantified cultural and personal import. Not because the ever growing motes of cultural flotsam deserve ideals of weight and immutability foisted upon them, history will be the judge of that, but because it's really, really fun.
Blueberry (Pills & Cocaine) by Darq E Freaker feat. Danny Brown
Released on the EP Blueberry by Southern hospitality
As "Cherryade" proved, London grime producer Darq E Freaker has a way of making that most kitsch of organs, the Wurlitzer, sound clenched and corrupted. On "Blueberry (Pills & Cocaine)" the grisly pleasure beach vibe was upped a couple of notches, providing a garish counterpoint to Danny Brown's yelping, snaggletoothed flow. One of the more pronounced developments this year was the burgeoning crossover between US hip-hop and UK grime. It even came up when I interviewed Terror Danjah earlier this year, the scene godhead rightly observing the overpowering influence of Southern rap feeding into the laptops of London's bedroom producers. Here, the channel of influence is reversed to palpitating-inducing effect.
Fuck It None of Y'all Don't Rap by Evian Christ
Released on the online mixtape Kings and Them by Tri Angle
It was December 2011 when we heard the first sonic dispatches from an unknown entity called Evian Christ. These barren, wintry sketches were uploaded YouTube, accompanied by simplistic geometric animations which suited the acute angles of his (for it would turn out to be a he) brittle miniatures. When Tri Angle released his first mixtape Kings and Them in February nobody yet knew quite how prescient his experiments in genre mutations and DNA splicing would be: not least because trap music—one of Evian Christ's many reference points—hadn't yet become the nebulously defined and over-referenced blight it would become. "Fuck It None of Y'all Don't Rap" became the release's outstanding track; it's insistent and short samble looped until it resembled a blunt instrument, while the percussion felt so dry  that it could've come out of the Hessle Audio stable. Those few precious moments when the track breaks down into glacial planes of ambience—before the spasming kick drum shatters the peace once more—still catches me off guard.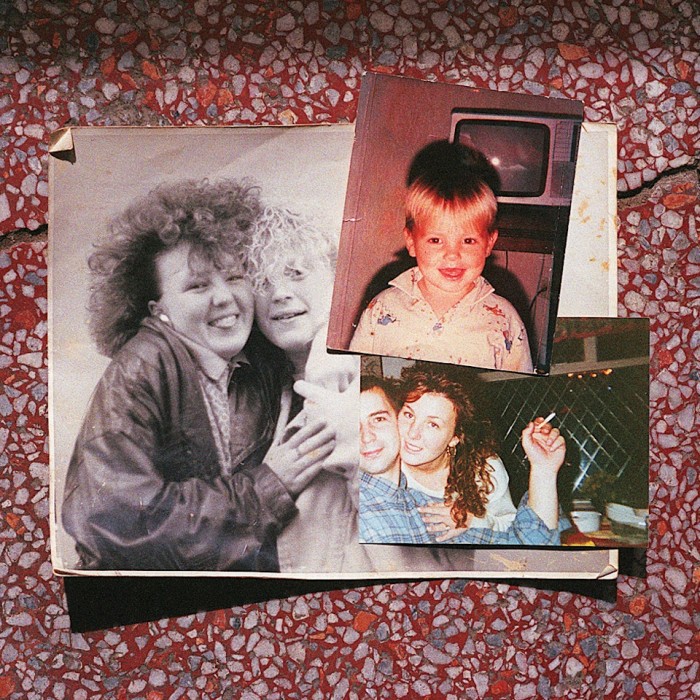 Why They Hide Their Bodies Under My Garage by Blawan
Released on the EP His He She and She by Hinge Finger
Once more, it started as a rip on YouTube. One track plucked from Blawan's bracing Boiler Room set that pinned you against the wall with its velocity and repellent churn. Daft and malignent as hell, nobody knew what it was called, but you could kind of guess. When it was finally released on Joy Orbison and Will Bankhead's Hinge Finger label in autumn copies were restricted to one per customer in many online shops, putting it in a similar league to 2011's underground event tune "Sicko Cell". A Fugees' sample (from "How Many Mics"), slowed down to a menacing snarl was the hook strewn muckily across pummelling, piston grooves that, amid the propulsive drive, seem to let off twangs of metallic flex and grind. Despite the schlockiness there was something that seemed ever so slightly off in the rhythmic syncopation, which, like subtly strange camera angles applied in film, creates an overpowering sense of dread without you ever knowing why.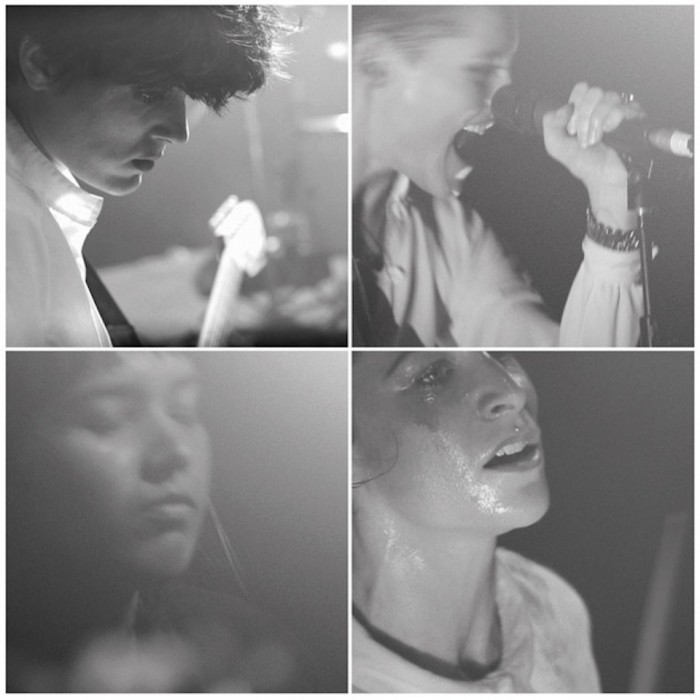 Husbands by Savages
Released on the single Husbands by Pop Noire
Savages struck with an impact that knocked the wind out of the music industry in the spring of 2012. There was talk of packed out gigs heaving with A&Rs before the band had even played a handful of gigs. Still, you could talk about buzz cycles or you can talk about the music—in Savages' case, a monochromatic post-punk that played up to the usual reference points: Joy Division, The Birthday Party, Bauhaus, Siouxie… Yet, the band succeeds in outwitting the curse of such lofty forebears by feeling blood vital, as if the tension played out through the sinewy guitars and Jehnny Beth's hysterical vocals was a matter of life and death. Surly London posturing it wasn't. All together now: "I woke up in the…. with the face of a guy I don't know who he was, HE HAD NO EYES!"
Cuba Electronic by Mala
Released on Mala in Cuba by Brownswood Recordings
There's no doubt that as a project, Mala in Cuba was ambitious from the outset: dubstep pioneer Mark Lawrence, spurred on by Gilles Peterson travelled to Havana in a bid to excavate the sounds of the city, working with traditional Cuban musicians in a bid to fold the spry and complex polyrhythms of the Caribbean country into the smoked out and paranoid musical palette of UK bass music. The result was mixed but of all the experiments, "Cuba Electronic" is perhaps the most successful—precisely because it draws upon the Cuban capital's status as a sprawling urban centre. The complex hand drum patterns augment rather than diffuse the creeping claustrophobia, punctuated by hollow and unplaceable rasps that lend a sharp sense of dread. There's no organic/electronic dichotomy here: all elements are distorted, manipulated so that they bleed into each other until it's impossible to unpick the elements from the tense whole.
Swimming Pools (Drank) by Kendrick Lamar
Released on Good Kid M.A.A.D. City by Aftermath Entertainment/Interscope
Pour up, drank, head shot, drank
Sit down, drank, stand up, drank
Pass out, drank, wake up, drank
Faded, drank, faded, drank
Albums of 2012 (no particular order)
– Lee Gamble, Diversions 1994 – 1996
– Trust, TRST
– Jessie Ware, Devotion
– Dean Blunt and Inga Copeland, Black is Beautiful
– Daphni, Jiaolong
– Le1f, Dark York
– SchneiderTM, Construction Sounds
– Toy, TOY
– John Talabot, Fin
– Andy Stott, Numb
– Silent Servent, Negative Fascination
– Angel Haze, Reservations
– Jam City, Classical Curves
Published December 23, 2012. Words by Louise Brailey.