A Lesson on Belgian New Beat History with Peter Van Hoesen
For many, Antwerp isn't a city that springs to mind when charting the history of electronic music, though the Flemish—and Belgians at large—have been dancing to repetitive mechanized rhythms, playing records extra slow and partying for days on end decades before the concept of rave even existed. And while most countries' self-perception is steeped in narratives of exceptionalism, Belgium's complex weave of war and geography has provided the ideal conditions for musical open-mindedness. It's this historical flexibility that has fostered electronic body music, Belgian new beat, and rave techno—not to mention arguably the most vital avant-garde fashion in the world.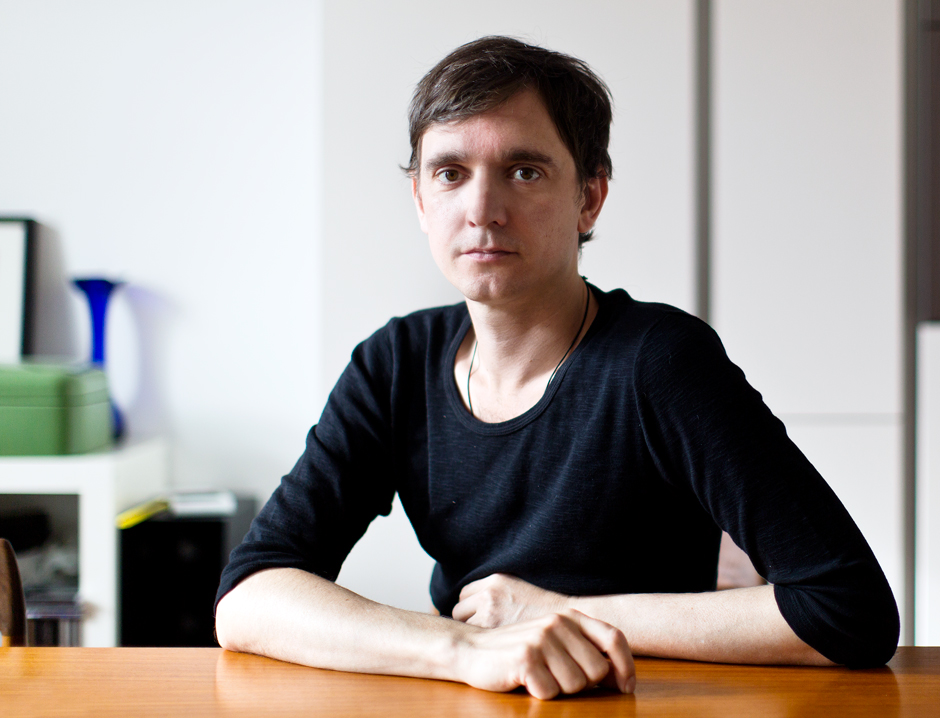 Thursday, 3:30 p.m.: Belgian techno producer and DJ Peter van Hoesen gives us a history lesson on his home country's electronic music.
"Why Antwerp? Let's take a few steps back. If you speak to Belgians, they'll tell you there's a lack of identity, that it's a defining element. I think it's very important to know why that is, because it makes it easier to understand what is happening today, and I'm a bit of a history freak.
Belgium as a country is a concept created by a number of larger nations. An important point came in the 16th century when what used to be the Seventeen Provinces, which we can say was basically modern Holland and Belgium, was split in two during the revolt against the ruling Spanish, who were aggressively Catholic. A large part of what is now Holland and Belgium used to be one country, more or less, until the Eighty Years War. Then it was split. So you get this big nation, a mercantile nation, where suddenly the southern part is cut off because of the intervention from a very Catholic country. Yet this nation is mostly Protestant, so all the Protestants tried to get out of the southern part as soon as possible, so they go north. All the capital and all the intellect also went to the north.
What stays is a weird collection of people. There's a civil war going on, so the whole thing disintegrates. You can imagine what this does to the population. Things disintegrate, things fall apart. But you learn to adapt. Out of all the Western Europeans, Belgians are the most flexible people by far. We can adapt to anything because, historically, we had to.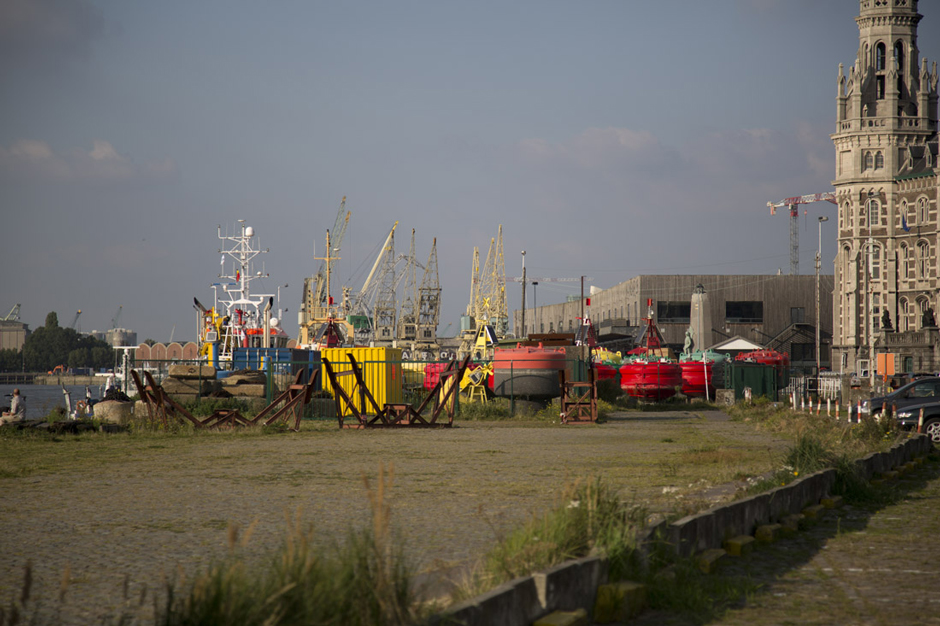 People like Patrick Codenys from Front 242, and myself included, are kind of like, "Hey, this vagueness is exactly what makes the place attractive, that you can choose from so many options, so many languages, like Dutch, French, and German." I think what bands like Front 242 did was to take and use that. They were able to draw from several influences and make something that was completely unique. So this lack of identity, it could be empowering if you choose to see it like that.
But is the glass half empty or is the glass half full? Look at Antwerp; it's a city with a lot of influences from the outside world, and they are quite open to those influences happening. There's a huge richness there. I think this is artistically beneficial if you open yourself.
What might be a problem, or what has always been a problem, is that Belgians are very bad at selling themselves because of their lack of identity. There are things that are specifically Belgian, but so far Belgians haven't really moved beyond marketing the chocolate and the beer. There was electronic music on the radio from a very early stage of my life; only years after I realized that in other countries this was not the case.
Growing up, I recall one moment when I'd been involved with music for a while but I was still young, and electronic music was still an underground thing; I heard Human Resource's "Dominator" on the radio on a Saturday afternoon on the Hit Parade. I still remember thinking, "How is this crazy, totally fucked up song in the charts?" It was one of those moments where I thought something was happening. But I didn't know then it was specific to Belgium.
Musically, Antwerp is a good place to focus on for certain reasons. It's a port city. I happened to be born there. I spent most of my life in Brussels but I was brought up in Antwerp so I have a good feeling for both cities. Antwerp is definitely very important for the development of electronic music in Belgium, although a lot of the artists that made a name for themselves in EBM and later in new beat and rave were not directly connected to Antwerp. The biggest post-new beat phenomenon in Belgium was R&S as far as labels go, and that was from Ghent. The biggest new beat club at the end of all the hype was near Ghent.
But Antwerp has the typical dynamic of a city where lots of foreigners come in every weekend. The main thing was there were quite a number of good clubs like Ancienne Belgique, Prestige, and later on Cafe d'Anvers. Not only in Antwerp, but in the whole region surrounding it. In Antwerp there was this crossover between the fashion academy and the club scene, so when parties would happen during the week they would be full because students would attend. It wouldn't be just a "student" party, because the fashion academy would do it their own way, mixing up with other people from other contexts, quite a surreal soup. Someone like Walter van Beirendonck, who is of course one of the Antwerp Six, was part of it for a while. He definitely rode that rave train.
Another reason why Antwerp is so important is because new beat as a genre was by and large supported by a very important Antwerp radio show on SIS, as well as a very important record shop, USA Imports, where they built a studio and people could go in behind the shop and record, with the music then released on the shop's label. And then you had Liaisons Dangereuses, the very influential radio show. Sven van Hees was selecting the music and Paul Ward was doing the presentation. I was still at school but every Thursday everyone would tune into the radio, you would listen to it and nothing else could get done.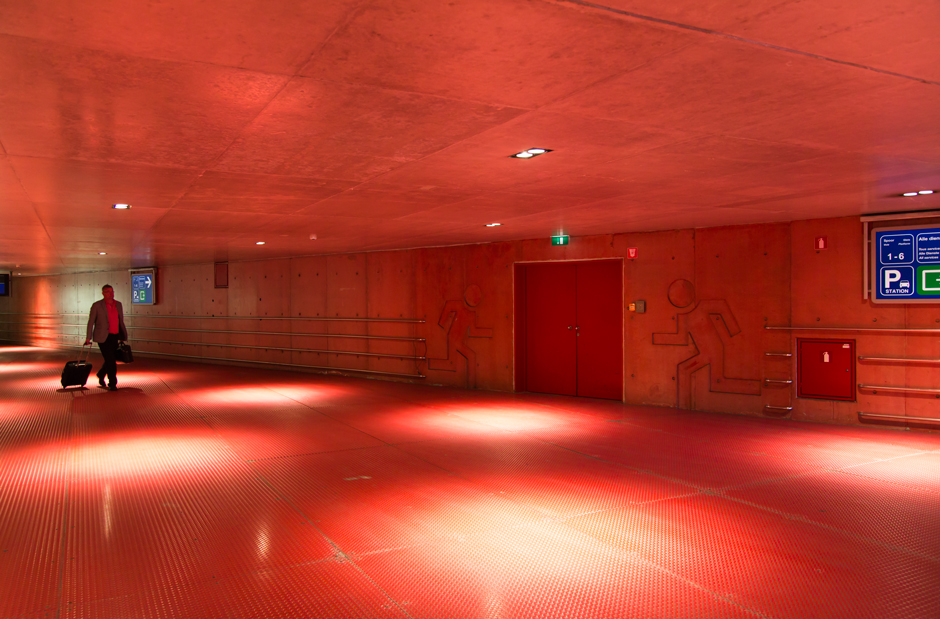 They raised a whole generation of people with that. You can still find those shows archived online. There's one three-hour show, I think it might have been the last show on SIS, and that for me is still the best three hours of radio I've ever heard in my life. That for me defined new beat.
Belgium hasn't been marketed the way other scenes have. When new beat, techno, and rave happened people experienced it, lived it intensely, but never thought, "Let's hype this up!" It's not a Belgian thing to do. Belgians aren't very good salespeople. In that moment they forget to see a broader picture. I think a contrast with Detroit techno is a good one, because from the start Detroit was marketed. It's very clear and easy to understand: some British guy arrived in Detroit, heard the music and with typical English entrepreneurial flair said, "I'm going to make these guys the biggest guys in dance music!" and does it. There was never anybody in Belgium who thought the same about what was happening here, and what is written about Belgian electronic music is in Flemish or French. So it's accessible to Dutch and French readers, but that's it.
I think basically we ended up paying the price for not believing in ourselves enough. Toward '95, '96, you could see the club landscape change. You've got this whole dynamic where, if given the opportunity, a Belgian is going to think something coming from outside is better than something that's made inside of Belgium. That killed a big part of the scene, which made it difficult for people like me. What is a big recent success in Belgian music history? Tomorrowland. That's it.
The Belgian scene was thriving in terms of enthusiasm until '96, but obviously enthusiasm only gets you so far. You need a certain degree of professionalism and collectivism in order to pull together and keep it going. We didn't have that, but the German clubs did. 70 percent of the artists playing in these clubs every weekend are German artists. They immediately understood how you make a scene not only thrive but also continue and give it a long-term perspective. This doesn't happen in Belgium. I don't see how this could change. Every time I go back to Belgium I have the same feeling; I'm happy to be there, but I see the same old reflexes, and I don't really want to be in that kind of environment anymore."
Peter Van Hoesen is a DJ, producer, and label owner who has contributed a mix to Electronic Beats Radio. This piece is an excerpt from 72 Hours in Antwerp, an article which originally appeared in the Winter 2014/2015 edition of Electronic Beats Magazine. To read more from this issue, click here, and check out our last 72 Hours feature on Detroit here.

Published February 04, 2015. Words by EB Team.