Access All Areas: Caribou, London Grammar, Omar Souleyman, and Jessy Lanza in Vienna
Electronic Beats' Fall Festival season pitched up once again in Vienna, with Caribou, London Grammar, Omar Souleyman, and Jessie Lanza on impeccable form. Photos by Thomas Unterberger.

After Montenegro's monsoon rave, arriving at Vienna's luxurious Museumsquartier was a startling change of scene. The venue's imperial pomp lent a swagger to the evening's top draw performances, without stifling the rhythmic, physical music of electronic music's top talents.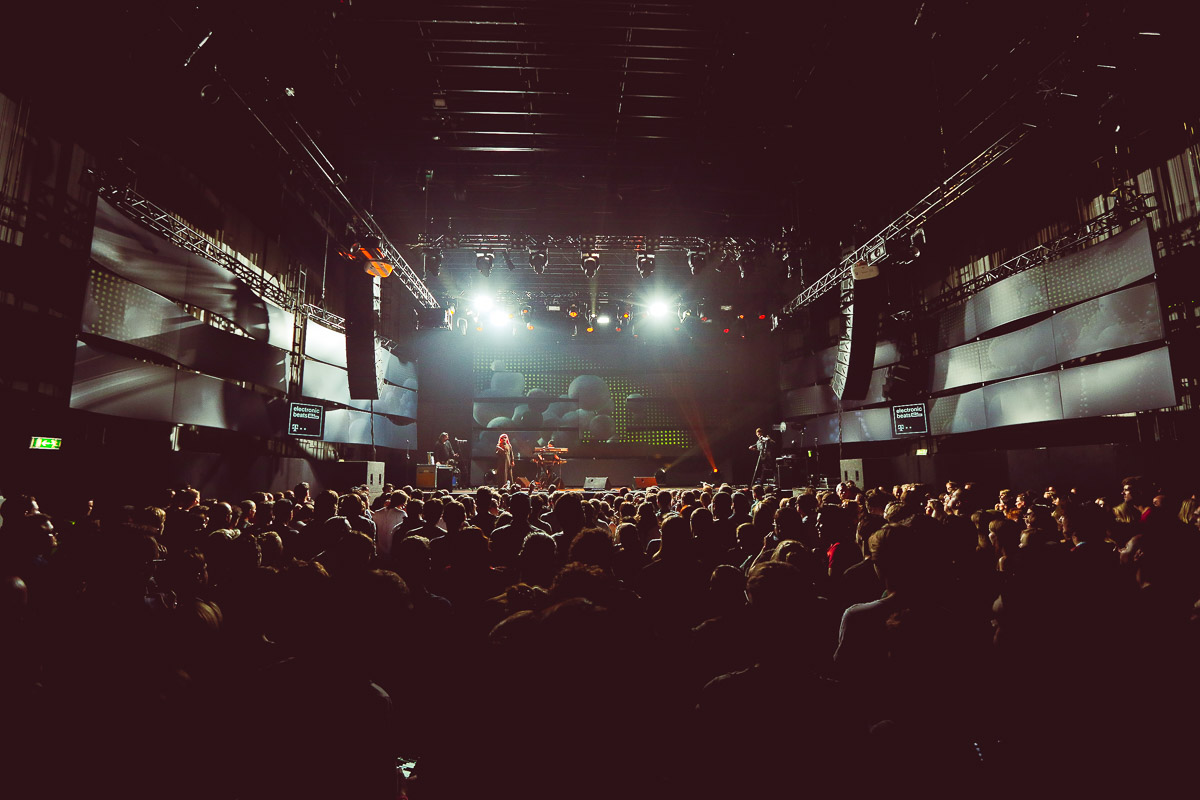 Jessie Lanza's Pull My Hair Back was one of the highlights of a sterling ninth year of business for the Hyperdub imprint, and the Canadian singer's poised performance shows why she's become a favorite of Dan Snaith's, joining the Caribou live band on their current tour. The understated and crisp beatwork of her productions neatly articulate the spaces in between Lanza's soulful, direct vocals, at once soothing the crowd and bracing them for the evening ahead.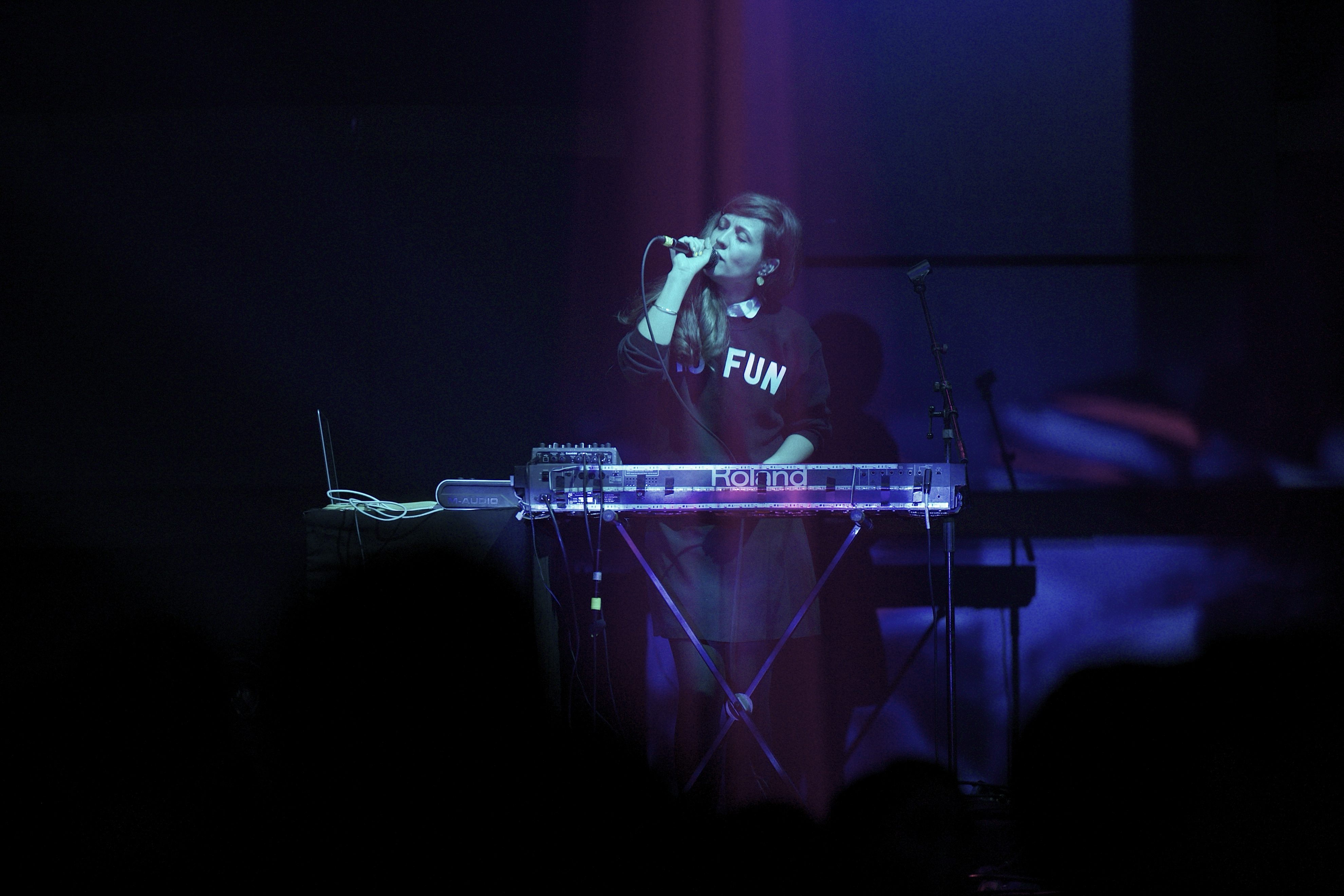 When we chatted with the 28-year-old sample-hunter ahead of the gig, she told us about studying classical music in her younger years, a path which left her feeling unproductive. Nowadays, she passionately digs for through theme songs of old TV shows like the detective mystery series Columbo to find for the perfect drums.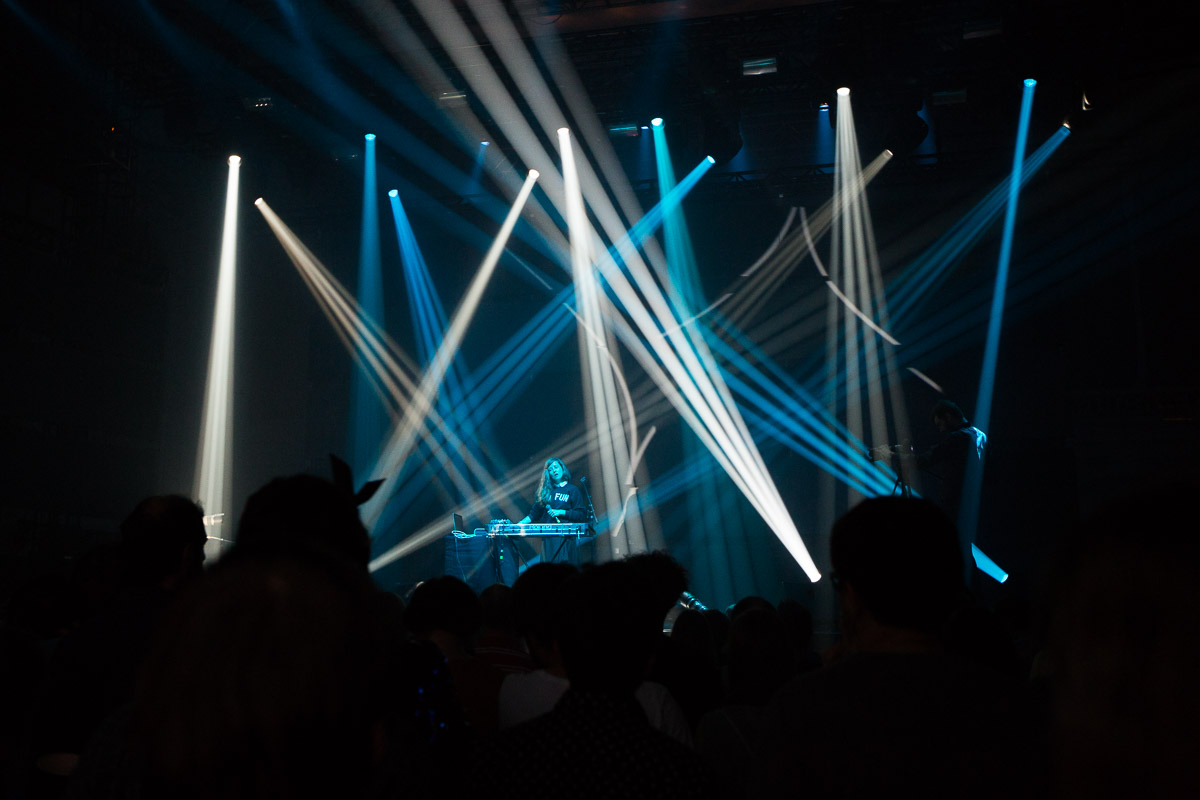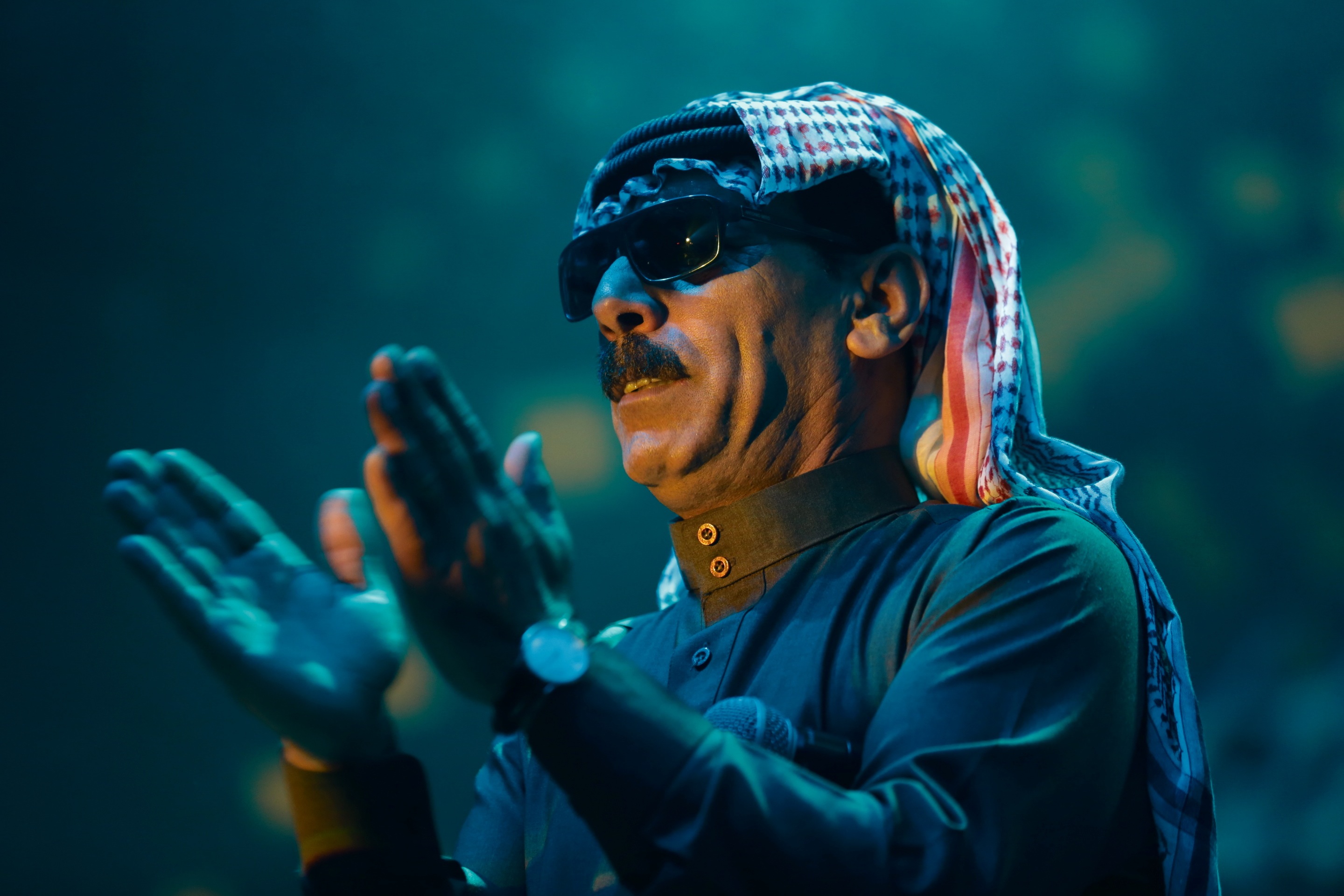 Within seconds of Omar Souleyman's appearance onstage, the Syrian star galvanized latent crackles of energy in the room with incendiary pop music. Kieran Hebden's production on Souleyman's recent LP, Wenu Wenu, rendered the tunes' frenetic fuzz a razor-sharp edge, but live the energetic Syrian was as raw as ever. Squealing keyboard lines and manic stuttering drums left the audience little choice but to get sweaty.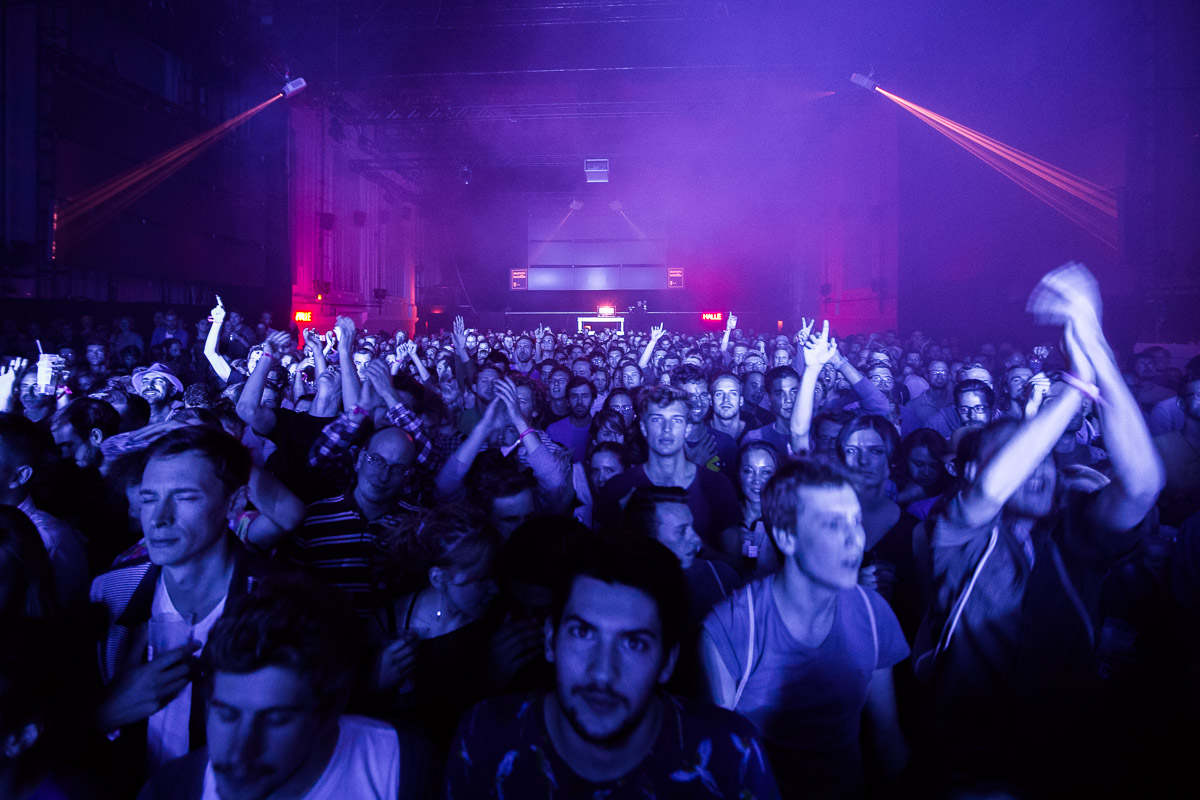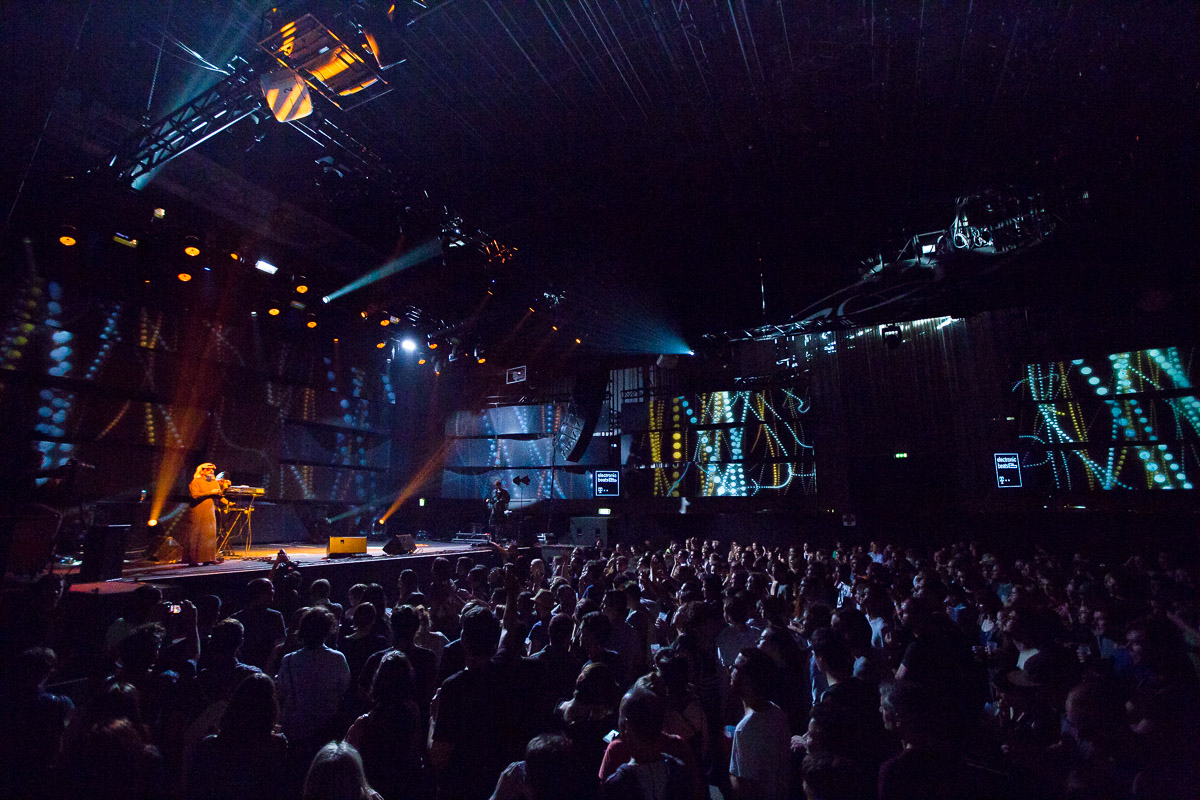 British trio London Grammar followed up Souleyman's fireworks with a moment of introversion. "Strong" came off particularly, er, powerful, as the swooning girl-boy vocals made full use of the venue's voluptuous echo accompanied by no less than four strings and smashing percussions. Our personal highlight? Frontwoman Hannah Reid's glorious, powerful voice.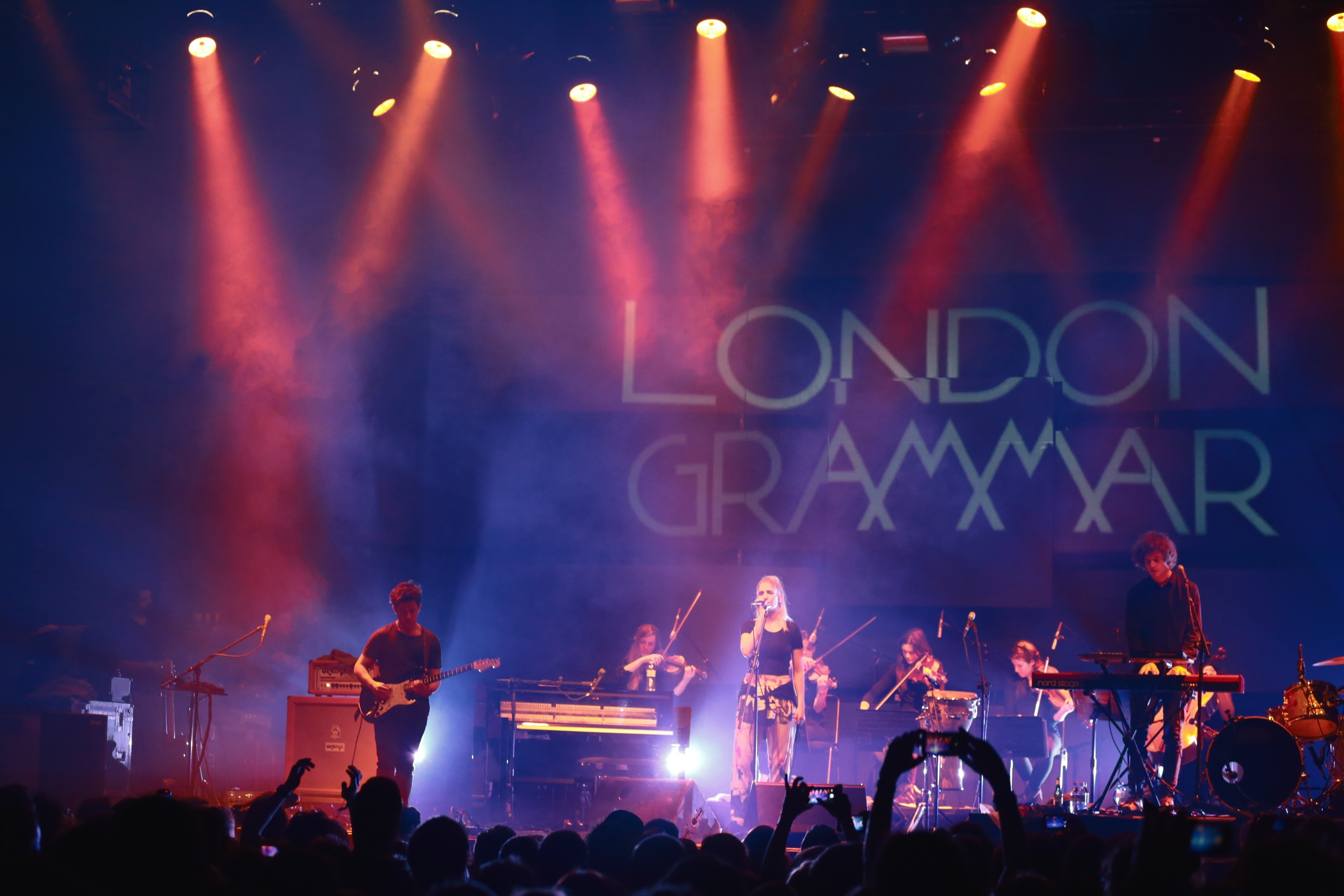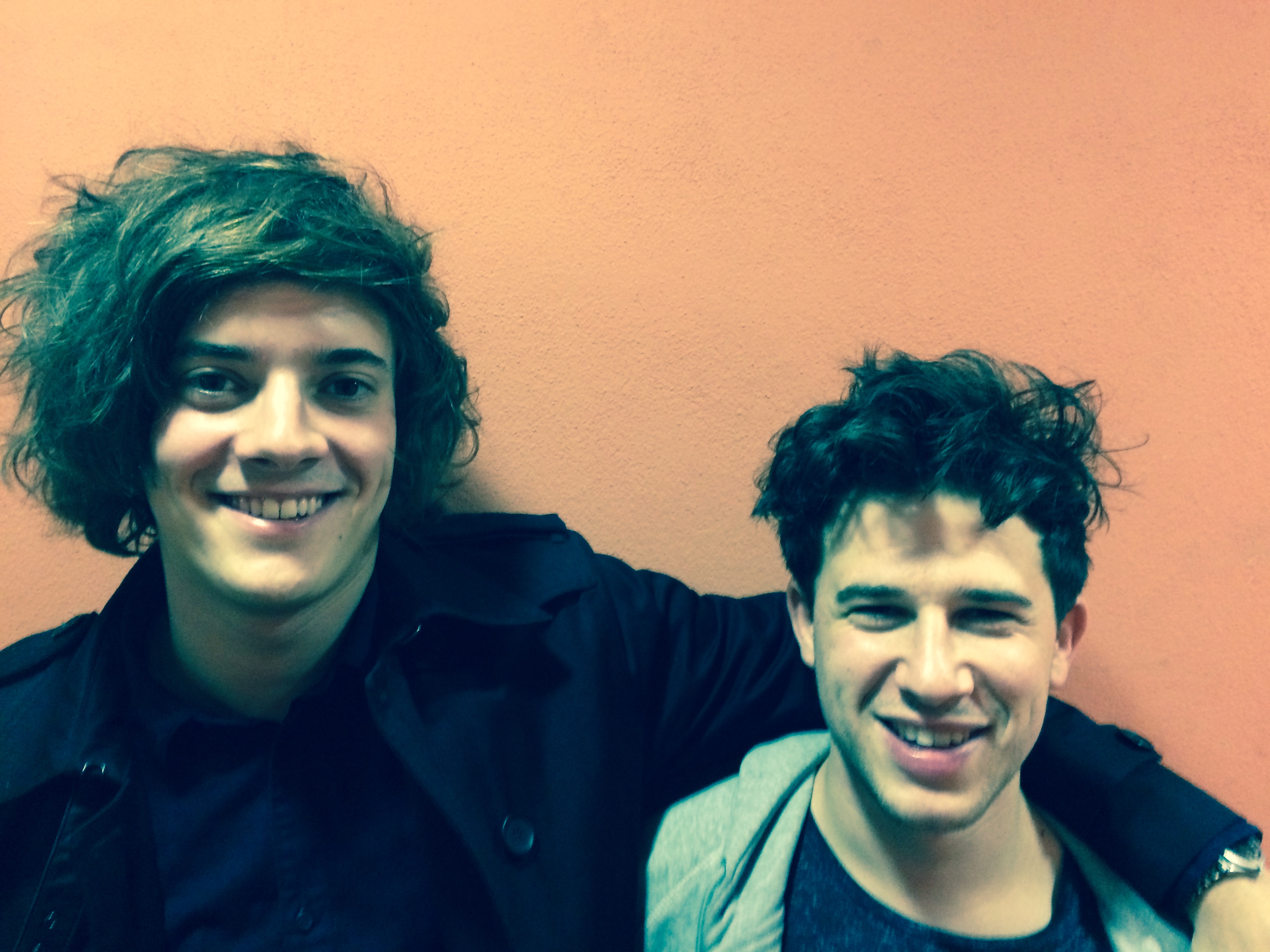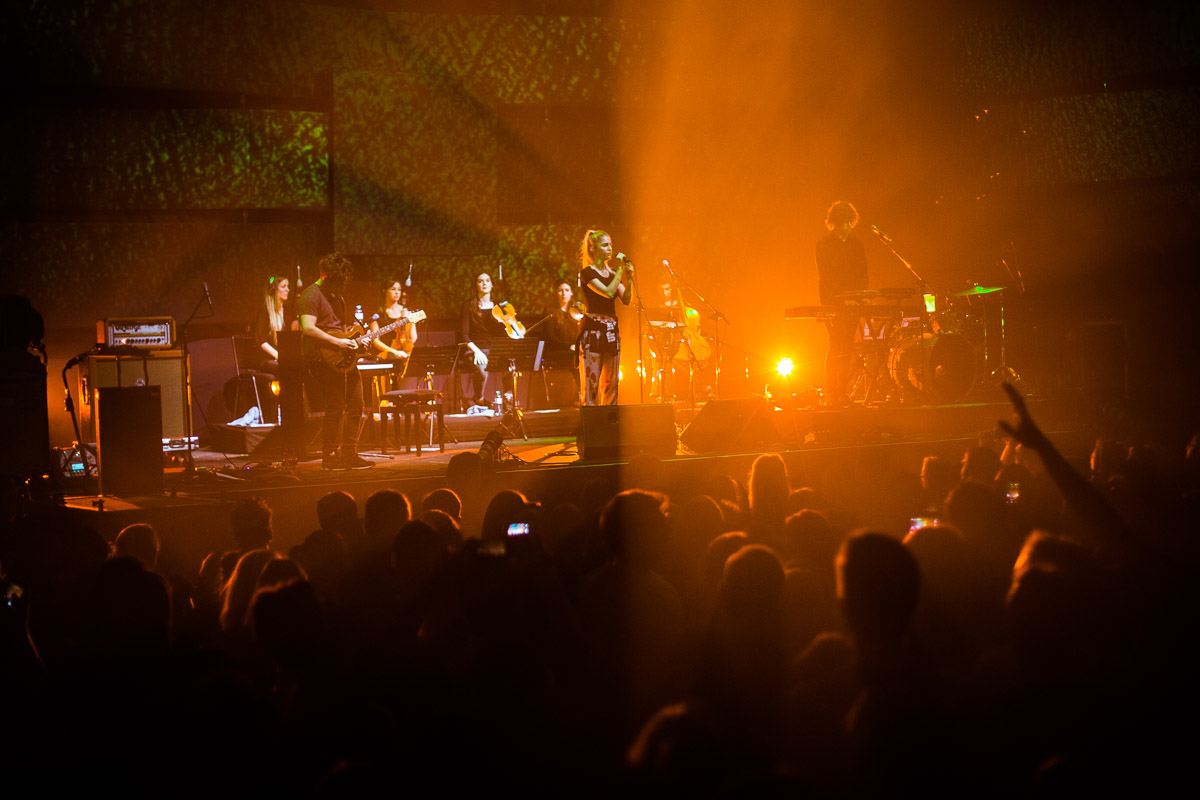 Caribou's return to the EB Festival stage, after a stonking 2010 performance in Cologne, saw Dan Snaith and his troupe pumped by the success of recent album Our Love, and the audience received them rapturously. The new album's first track, "Can't Do Without You," opened up a 90 minute firework mixture of brand-new and seasoned pre-"Swim"-era tunes, always greeted wildly by the bulging Viennese crowd.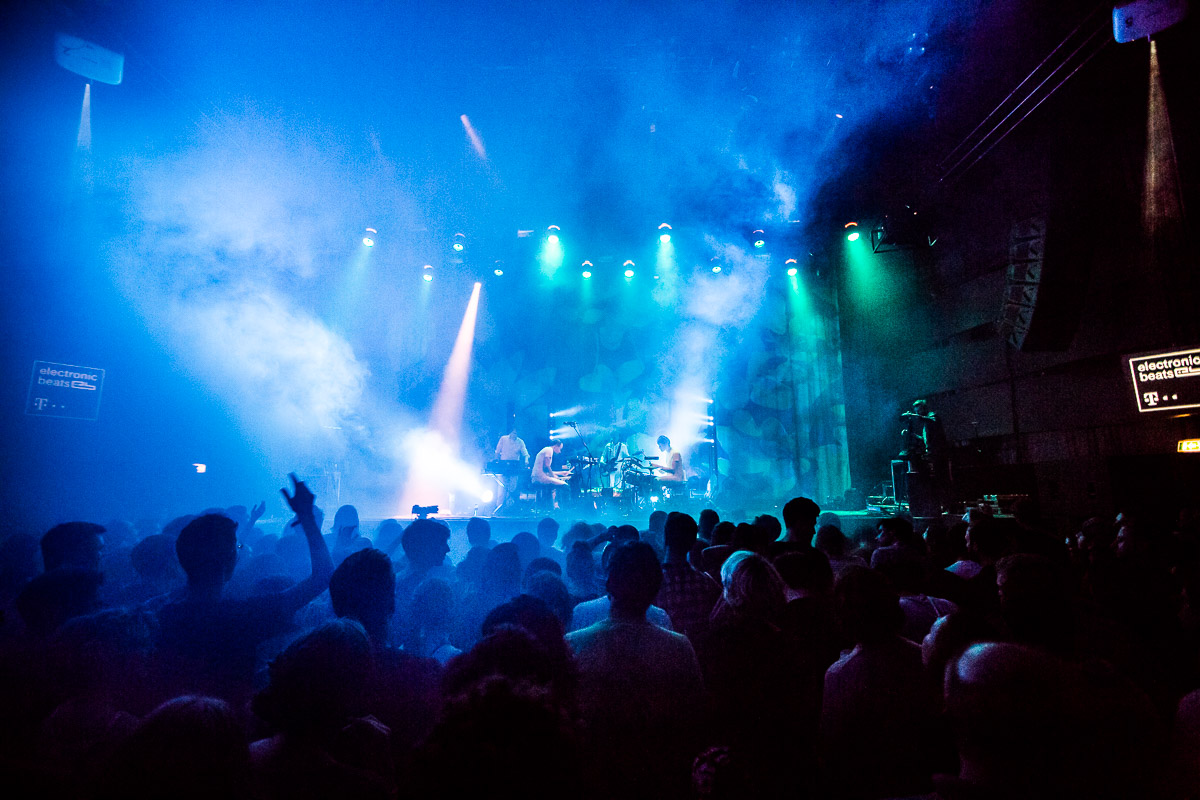 The set provided the perfect summation of the night's mixture of groove and melody, as the crowd threw all manner of shapes to Snaith's tumbling drum lines. In our pre-gig interview (which was not the same as our recent chat with him about Sun Ra) Dan Snaith told us that he'd made this new album with even more consideration for live and record audiences, and it showed.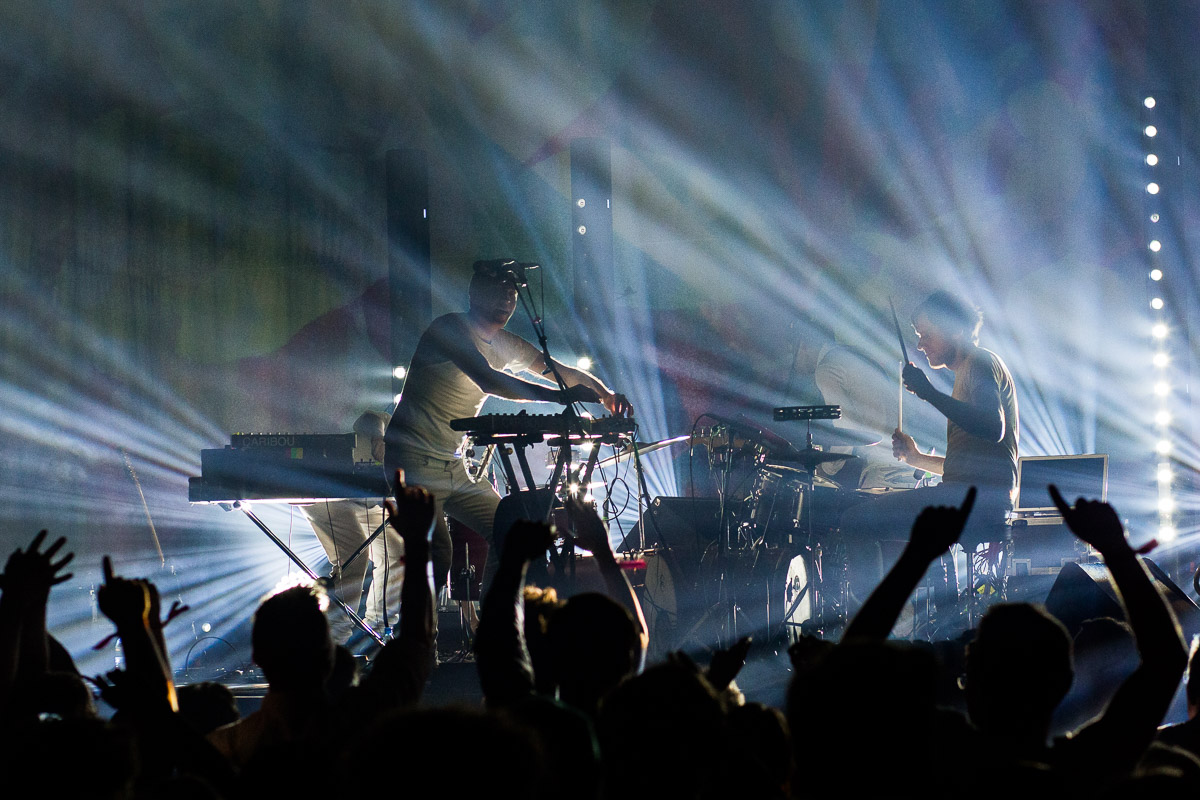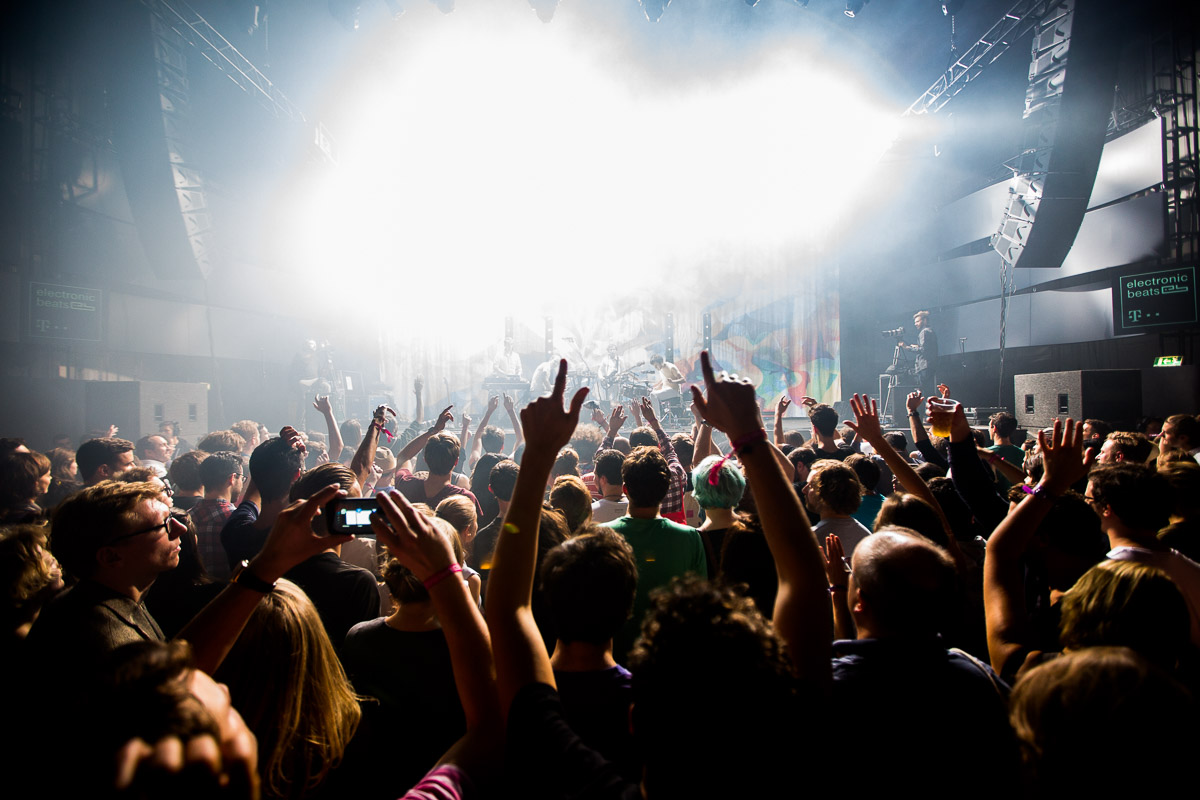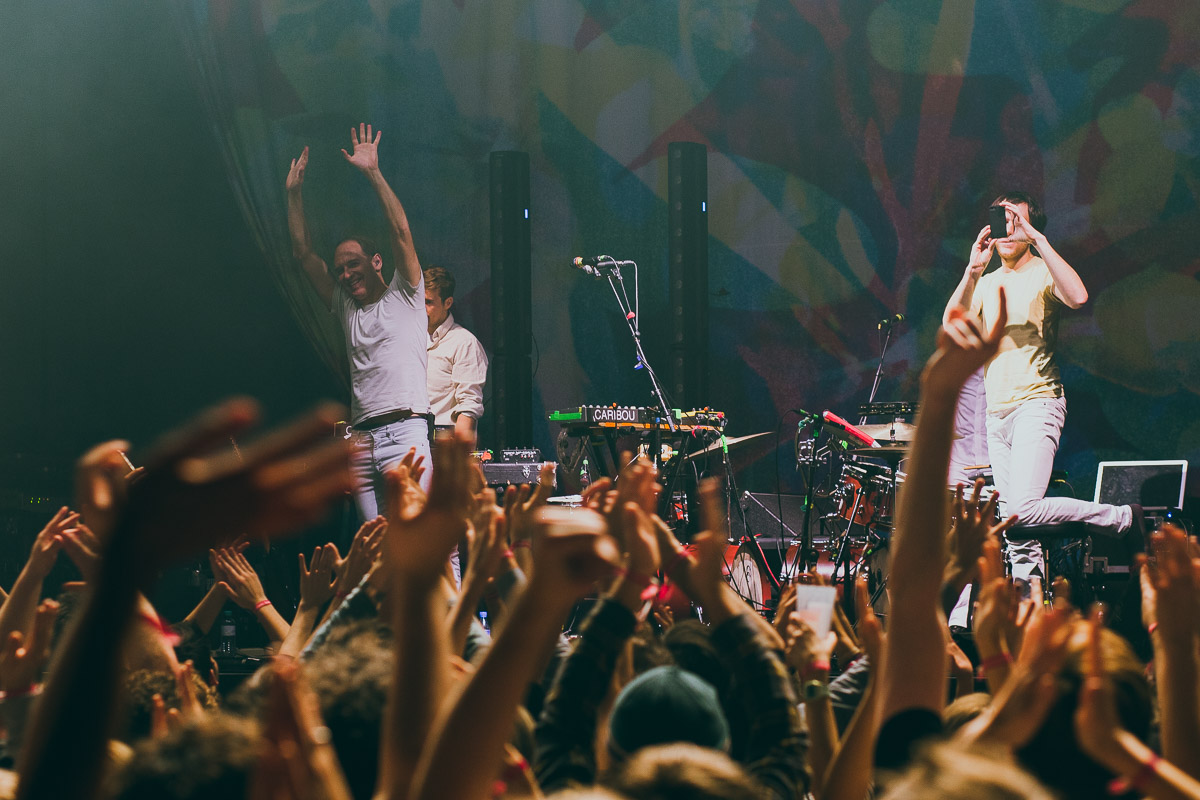 For more, check our Facebook and Instagram pages. Video coverage from the festival coming soon!
Can't do without, can't do without, can't do without…
Published October 19, 2014. Words by EB Team.